Over the next four and a bit months, Netflix is set to release a whopping 43 films. Some of them star some pretty big names including Leonardo DiCaprio, Dwayne Johnson, Gal Gadot, Idris Elba, Jonathan Majors, Regina King, Jennifer Lawrence, Adam McKay, Benedict Cumberbatch, and more.
As with all Netflix movies, your recall of any of them will be limited to the 2-3 days after seeing the movie. After that, did the film ever actually exist? Or did you imagine it like that Sinbad 'Shazaam' movie? You will never be 100% sure.
The Idris Elba/Jonathan Majors western The Harder They Fall is the most exciting-looking of the slate. But there's also an interesting Michael Keaton Sept 11 fallout drama due next month called Worth that you should keep an eye on.
You can take a read through the list of upcoming films at Deadline:
---
Is tiny the best way to watch The Simpsons?
This small TV, built with a 3D printer, will play random episodes of the first 11 seasons of The Simpsons. It's powered by a combination of a Raspberry Pi computer and love.
---
Californian tax credits reveal Beverly Hills Cop 4 filming soon for Netflix
23 new movies have been announced as recipients of California's Film & TV tax credit program - 10 studio films and 13 indies. Among them: new Netflix films including Beverly Hills Cop 4 and the new Zack Snyder film, along with remakes of Scarface and White Men Can't Jump.
Beverly Hills Cop 4, the result of a one-time licensing deal between Netflix and Paramount to produce the reboot of the franchise that began in 1984, is set to generate $78 million in qualified spending in the state (defined as below-the-line wages to California workers and payments to in-state vendors) over the course of 58 filming days in the state, including in San Bernardino.
---
Pitching to Disney+
Are you an international producer looking to pitch a show to Disney+ and curious to know what they are looking for? Johanna Devereaux, director of scripted content for EMEA at The Walt Disney Company, says that through Europe, and particularly the UK, the company wants shows with scale and ambition. Also, the shows need to reflect Disney qualities of optimism, hope and joy and a sense of community.
"They have to speak really loudly — and what we mean by that is looking for local voices, local talent, local storytelling," Devereaux said. "But local, not parochial. We're looking for themes, ideas and voices which speak so loudly that it'll feel universal, even if the point of view is very local."
So, local... but not too local. Y'know.
---
TeeVee Snacks
---
Today in Jeopardy! news
The current state of play in all things Jeopardy! is as follows:
Mike Richards - still Executive Producer
The five episodes Mike Richards hosted before he stepped down as host: they will go to air as filmed.
The series is sticking with guest hosts for the moment. Mayim Bialik will host the next three weeks worth of episodes (filming this week).
---
Scandi TV festival
Scandi TV enthusiasts might want to check out World Screen, currently highlighting Nordic scripted and unscripted series. There's some compelling trailers to be seen - tho, I assume most of you will just click play on the Threesome trailer. While, yes, that does look pretty good, might I strongly suspect hitting play on the trailer for Sløborn.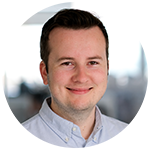 ---
Peacock and Netflix team for Aussie drama
Irreverent is a new Australian crime drama that follows a criminal from Chicago who bungles a heist and is forced to hide out in a small Australian reef town in Far North Queensland posing as the new church Reverend.
It sounds like Banshee with a collar, but tonally will be more like Northern Exposure apparently.
The 10-part series is from creator Paddy Macrae and Matchbox Pictures
---
Trailer Park
The Morning Show s2 returns to Apple TV+ on Sept 17.
Maid debuts on Netflix Oct 1.
Monsters Inside: The 24 Faces of Billy Milligan debuts on Netflix Sept 22.
Italian Netflix series Luna Park debuts Sept 30 on Netflix.
Teenage Euthanasia debuts on Adult Swim with voices by Tim Robinson, Maria Bamford, Bebe Neuwirth, and Jo Firestone.
Day of The Dead, a Syfy series with little to no connection to the Romero film beyond zombies, debuts Oct 15.
---
What's next? Tomorrow.