Across the weekend, the impact of the COVID-19 virus was felt throughout all things TV and film.
The impact was most noticable on SNL with the live variety comedy show on Saturday night sending most of its crew home. It cobbled together a show from pieces taped throughout the week. The spread of the Omicron is being felt in New York and for reasons of safety, it seemed foolish to risk cast and crew to put on a sketch comedy show.
The show was hosted by Paul Rudd with Tom Hanks appearing. Just two regular cast members were in attendence.
Tina Fey filled in for an absent Colin Jost.
Tina Fey filled in for an absent Colin Jost—trading Weekend Update jokes with Michael Che from the front of the theater, with Tom Hanks, Kenan Thompson, Paul Rudd and the show's skeleton crew serving as their audience.
The show pulled the planned live performance by Charlie XCX and simply aired the few things it had already taped this week alongside older sketches from the archive.
ALSO:
*Ghosts paused production due to an on-set COVID outbreak. Read: Variety.
*Every year from 1986-2014 Darlene Love performed her song Christmas (Baby Please Come Home). When Letterman finished up his show, Love took the annual performance to The View. She had to cancel this year after her guitarist caught the virus. Read: Deadline
---
Spider-Man defeats COVID-19 to break records
Yes, Spider-Man: No Way Home debuted to the US with what is expected to be a $250 million+ opening (and half a billion adding in international box office). It's the third-biggest worldwide opening of all-time.  But no - let's not get too hasty and suggest that cinema is back. Audiences were happy to risk their health to go and see the new Spider-Man movie, but nobody turned up to watch anything else in serious numbers.
I got along to the Sydney premiere of the film on Tuesday last week and over the weekend was notified of a COVID case alert in the cinema complex from during that screening. I wasn't a close contact, so it is just an alert to monitor for symptoms. Still, worth it. Loved that film.
---
Chris Noth faces sexual assault allegations
What a month this guy had. When And Just Like That launched earlier this month, the Sex & The City sequel series killed off his character in the first episode. It created a lot of buzz and, let's be frank, Noth is the only one of the cast that came out unscathed. Amid the tepid to negative reviews the show received, Noth's involvement in the show and his death by Peloton got caught up in the fun around the exercise bike's PR efforts to stay on top of the story. If there were any winners from And Just Like That, it was this guy.
Cut to this past weekend and now we have three allegations of sexual assult levelled at the former Law & Order actor. He has been accused of two rapes, one in Los Angeles in 2004 and a rape in New York City in 2015.
Both stories sound highly credible and you can read the harrowing accounts of each of the women in a detailed, extensively researched report from The Hollywood Reporter's Kim Masters.
In the wake of the report being published, Peloton have pulled the online ad it released featuring Noth making light of his character dying on the bike. Noth has also been dropped by his representation.
Actor Zoe Lister-Jones (Life In Pieces, The New Girl), has also come out publicly against him (she is not the Zoe making the rape allegation, to be clear), reporting that he saw him acting inappropriately in a night club he owned and she worked at when she was in her 20s. She also says he was turning up to work drunk, recounting a guest role she had on Law & Order: Criminal Intent in 2005:
"During my interrogation scene he had a 22 oz. of beer under the table that he would drink in between takes. In one take he got close to me, sniffed my neck, and whispered, 'You smell good,'" she wrote. "I didn't say anything. My friend at the club never said anything. It's so rare that we do."
---
Jeff Garlin trashes THE GOLDBERGS on the way out
The Goldbergs star Jeff Garlin has exited the show in a 'mutual decision' with the studio following accusations of bad behaviour on set. It sounds like a combination of him being verbally inappropriate with colleagues, using the word 'vagina' on set a bit too much, and being a 'hugger'. On that last one, I say roast the f**ker*.
He is leaving the show before filming finishes for the season. It is not yet known how the character will exit.
Garlin has since been performing his stand-up act. On stage recently he slammed the show, explaining it was just a job for pay and that he didn't like it. Which is fair enough as the show is not very good.
---
TeeVee Snacks
---
Hulu set to stream The Golden Palace
The sequel series to The Golden Girls, The Golden Palace, has been notoriously difficult to watch following its cancellation after a single season. It never played again on TV, it never got a physical media release, and it so far hasn't been available on streaming.
If you don't know the show, the show came about because Bea Arthur wanted to leave The Golden Girls. It was still a strong performing show and the rest of the cast were happy continuing on. So, The Golden Girls was cancelled and in the final episode Bea Arthur marries Lt Frank Drebin and leaves their Florida share house. The Golden Palace launched the next season in the same timeslot with the remaining women buying a Miami hotel and running it alongside Cheech Marin and Don Cheadle.
The Disney-owned Hulu, which has the exclusive streaming rights to The Golden Girls, will stream the spin-off series from Jan 10.
It isn't confirmed, but it is worth noting that The Golden Girls has just launched on the Disney-owned Star in Australia (it was on Star since launch in the UK). Fingers are crossed The Golden Palace makes its way internationally via Star as well.
Please keep in mind that the show is not very good.
---
Jack McCoy returns to Law & Order
It is the welcome casting news we all expected - Sam Waterston is joining the cast of the revived Law & Order TV series.
He reprises his role alongside a cast of new and returning actors including Anthony Anderson, Hugh Dancy, Jeffrey Donovan, Camryn Manheim, and Odelya Halevi.
It returns to NBC on Feb 24. As far as I'm aware, there is no word on international broadcasters who have yet picked this show up. It is set to be a highly sought-after title.

---
You may have missed the quiet launch of the best show of the year
It launched with zero buzz at a very busy time of the year, so it would be understandable if this one got past you. Station Eleven launched late last week and, quietly, it is one of the best shows of the last few years. It's an HBO Max show that streams in Australia on Stan.
I know the premise doesn't sound especially appealing right now, but do check it out. I think you'll be surprised.
It's a series about a pandemic that leads to a post-apocolyptic world. I know, I know.
Laura Miller at Slate does a great job in selling this show from Patrick Sommerville, one of the staff writers of The Leftovers:
...a troupe of roaming players perform Shakespeare to a series of little settlements established in the aftermath of a highly lethal global pandemic. The new HBO 10-episode limited series based on the novel may believe in immortal stories, but it makes so many changes to Mandel's novel that it probably doesn't count Station Eleven among them. Both novel and series are less survivalist action-adventure than ruminations on what makes human lives meaningful, what we'd choose to save when losing everything. But their answers are not the same.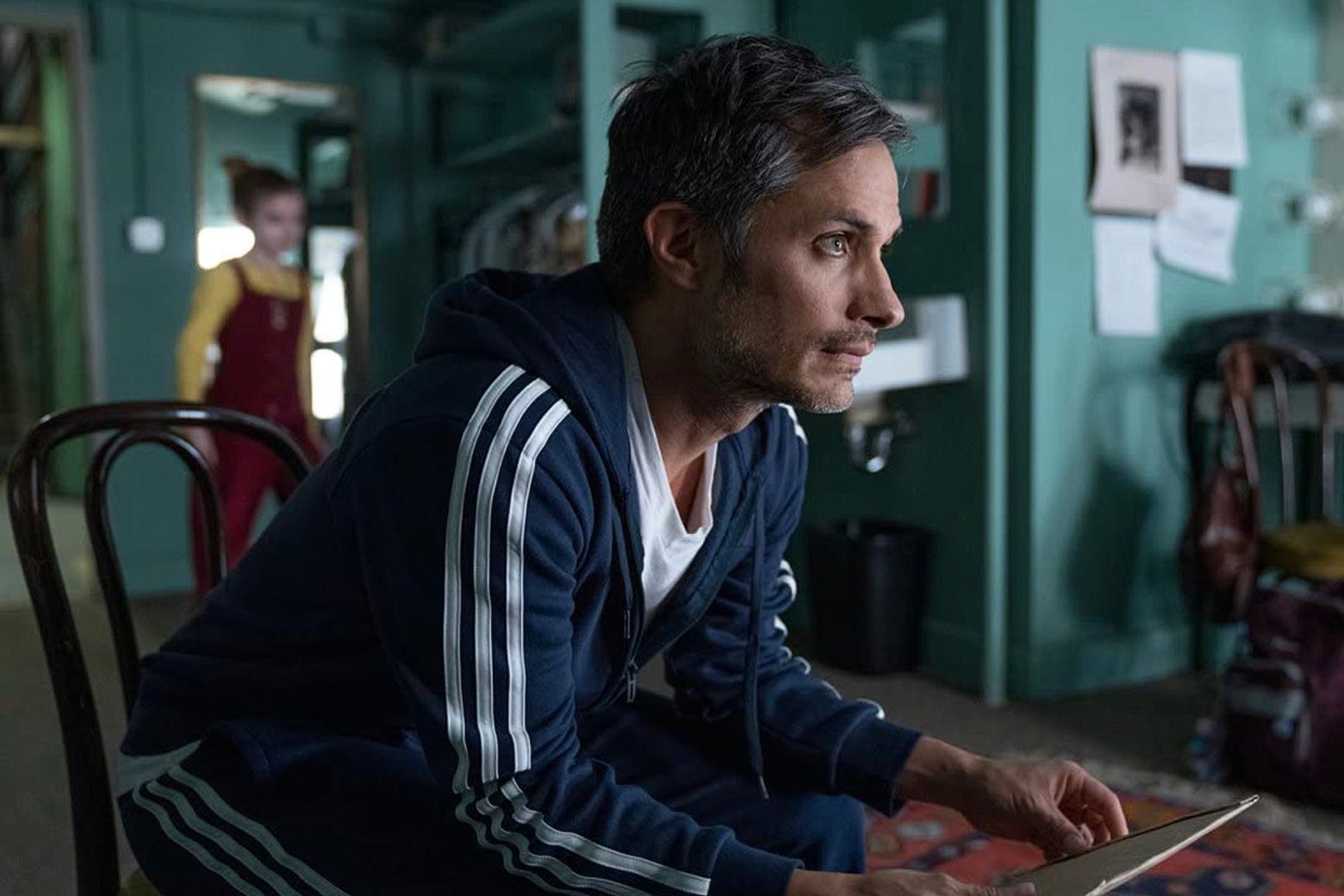 ---
Waystar-Royco-Sagman-Bennett-Robbins-Oppenheim-Taft
---
Trailer Park
Letterkenny returns for s10 on Dec 26.
Beanie Mania debuts on HBO Max Dec 23.
The Witcher: Blood Origin debuts in 2022 on Netflix.
The Righteous Gemstones returns to HBO Jan 9.
How I Met Your Father debuts Jan 18 on Hulu. This trailer looks rough.
The House, which looks creepy, debuts on Netflix Jan 14.
---
What's next? Tomorrow.