For the past two years Star Trek fans have been complaining about the sequel TV show Picard. I'm not sure exactly what their issue is with the show (after decades of irrational complaints about Star Trek, while also trying to convince me that Star Trek: Enterprise was actually pretty good, I tuned out after a while), but reviews on this third season are exceptionally good. If you checked out of the show, this is your warning that you may be missing out by not checking back in with it.
Watching Hello Tomorrow! on Apple TV+ was a frustrating experience. The show, which I described in the newsletter the other day as The Jetsons meets Pleasantville, is about door to door sales guys trying to sell plots of land on the moon to customers who live in a weird 1950s Americana which has robots integrated into their day-to-day lives.
Is it all a scam? Yeah, probably. Is the show a bit weird? Yeah, a bit. Would the show have been better if it were just a 100 minute movie and not stretched out into an episodic 10-episode narrative? Yeah, 100%.
And that's the problem with the show. It just isn't a show - Episodically, it isn't especially compelling. But the world of the show is. It is at least 100 minutes worth of interesting. Gosh, I miss when movies were able to just be movies...
---
Speaking of The Jetsons...
For a bit of light weekend reading, you might find this piece from Stephen J Downs at Slate worth a read. Published to mark The Jetsons 60th anniversary in Sept of last year, the piece considers the futuristic vision of the world, as framed by 60s minds, against our actual modern world.
Science was cool, technology was blossoming, and more and more Americans were dreaming of owning their own homes, replete with the latest gadgets. The Jetsons took that dream and supercharged it, riding the wave of optimism to depict a future where technology catered to our every need, at the touch of a button or at the command of our voice. It was a fantastical vision that deeply appealed to our needs and desires for comfort and convenience. Life on The Jetsonswas anything but hard. Jetsons World was also clean, even antiseptic. In hindsight it's easier to see what's missing (besides people of color). Nature, for example, was not entirely absent, but it only makes a few cameos (some occasional greenery popping up on a floating office complex; a "park" where Elroy, the young boy in the family, plays with Astro, appears in one episode). It's as if, in a future where technology reigns, we don't need it anymore. Food (it's not clear where it comes from) is at best efficient and seemingly never enjoyed. (Of course, Judy, the teenage daughter, is on a diet.)
I am writing this at 9pm on a Friday night, knowing I missed my self-imposed email newsletter deadline of 4pm. I'm looking up, glancing at my baby sleeping on a monitor connected to a home wifi system. And, like George Jetson, I'm about to take my dog out for a night walk. I'll avoid the 'slidewalk', but will be listening to a podcast streamed from my phone via my AirPods, while tracking my step count with my Bluetooth-enabled wristwatch.
The Jetsons, which is supposedly set just 30 years or so from now... it is such fantasy...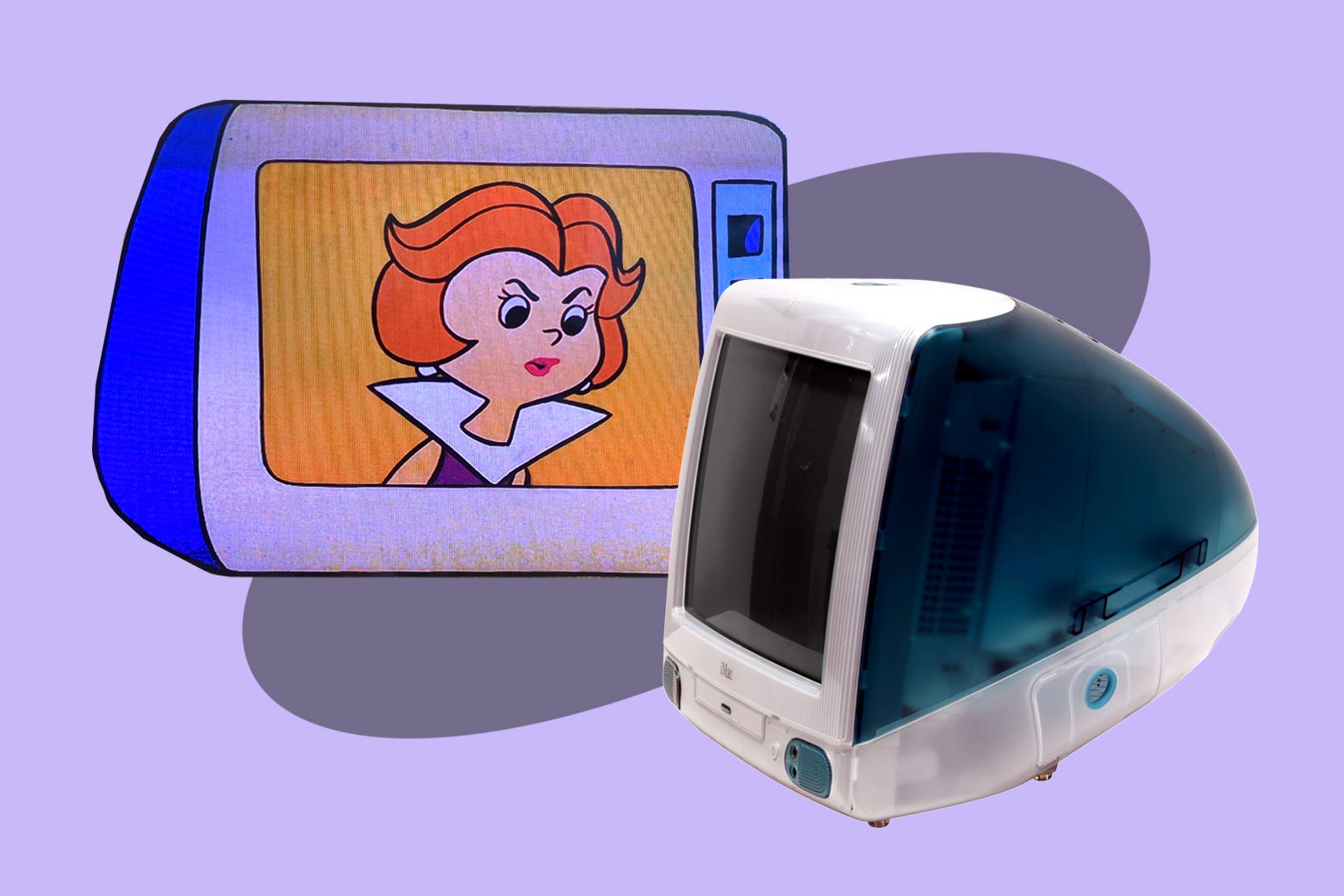 returning:
Star Trek: Picard (s03), Wu-Tang: An American Saga (s03), Big Bet (s02), Carnival Row (s02), Ganglands (s02)
---
new:
Hello Tomorrow! - Apple TV+
Stars: Billy Crudup, Hank Azaria, Alison Pill
In a retro-futuristic world, charismatic salesman Jack Billings leads a team of fellow sales associates determined to revitalize their customers' lives by hawking timeshares on the moon.
The Law According To Lidia Poët  - Netflix
Stars: Sinead Thornhill, Matilda De Angelis, Pierluigi Pasino
Lidia Poët, Italy's first qualified lawyer, is banned from practising law because she is a woman. At the same time she investigates murders.
Animal Control - Fox
Stars: Joel McHale, Vella Lovell
A group of local animal control workers' lives are complicated by the fact that animals are simple, but humans are not. Leading the crew is Frank, an opinionated, eccentric animal control officer who may not have gone to college but is still the most well-read person in the room. In his past life as a cop, Frank tried to expose corruption in his department, but his efforts got him fired, leaving him cynical and curmudgeonly. Despite his rough exterior, he is blessed with an almost superhuman ability to understand animals.
movies:

Sharper - Apple TV+
Stars: Julianne Moore, Sebastian Stan
Motivations are suspect, and expectations are turned upside down, as a con artist takes on Manhattan billionaires.
---
That's it for this week. Thanks for supporting the Always Be Watching media empire. The newsletter will be back next week. I have a dog to walk...