Always Be Watching has largely been silent on the Amber Heard/Johnny Depp trial. It is all salacious nonsense, which isn't to say that I don't have strong opinions (#JusticeForDepp). TV ratings for the trial have generally been higher than most primetime programming.
What was kinda interesting this morning was the online coverage given to the verdict, in which the jury sided largely with Depp.
Most of the coverage ran headlines like this:
Which is fine. It's largely reflective of what the jury found. But then there was this approach by Variety:
While technically true, it really isn't reflective of the Jury ruling at all. Is it that Variety is #TeamHeard and didn't want a negative headline, or is this an example of a trade publication playing it safe to ensure it wins the favor of a star?
Either way, I got an Amber Heard/Johnny Depp headline into the ABW newsletter finally. Now to sit back and look at that higher-than normal email open rate...
---
More Slough House adventures planned at Apple TV+
One of the absolute best shows of 2022 so far as been Apple TV+ series Slow Horses. The show is best described as a John Le Carre novel populated with characters from The Thick Of It. That is to say that the show is wildly dark and funny, but still maintains the integrity of a slow burn spy drama.
More good news is that the show, which filmed seasons 1+2 back-to-back, will be back later this year with its second season.
---
Obi-Wan Tidbits
I'm very much on-board for the new Obi-Wan Kenobi series. Episode 3, which dropped on Disney+ last night was certainly one of the stronger episodes of live action Star Wars to date. That sequence with Obi-Wan and Leia confronted by the chatty stormtroopers was especially great fun, even if we have seen versions of that scene play out in countless TV shows and movies before.
Some tidbits you should know, thanks to a pretty good Polygon article:
Yes, that is James Earl Jones back voicing Darth Vader.
Yes, that was Zach Braff voicing truck-driving mole man Freck.
The Jedi Obi-Wan mentions, Quinlan Vos. He's from The Clone Wars animated show.
Star Wars toxic fandom factory
In the past day or two there have been a number of stories about toxic Star Wars fans saying all manner of racist things about Obi-Wan Kenobi villain Moses Ingram.
You can read all about it here: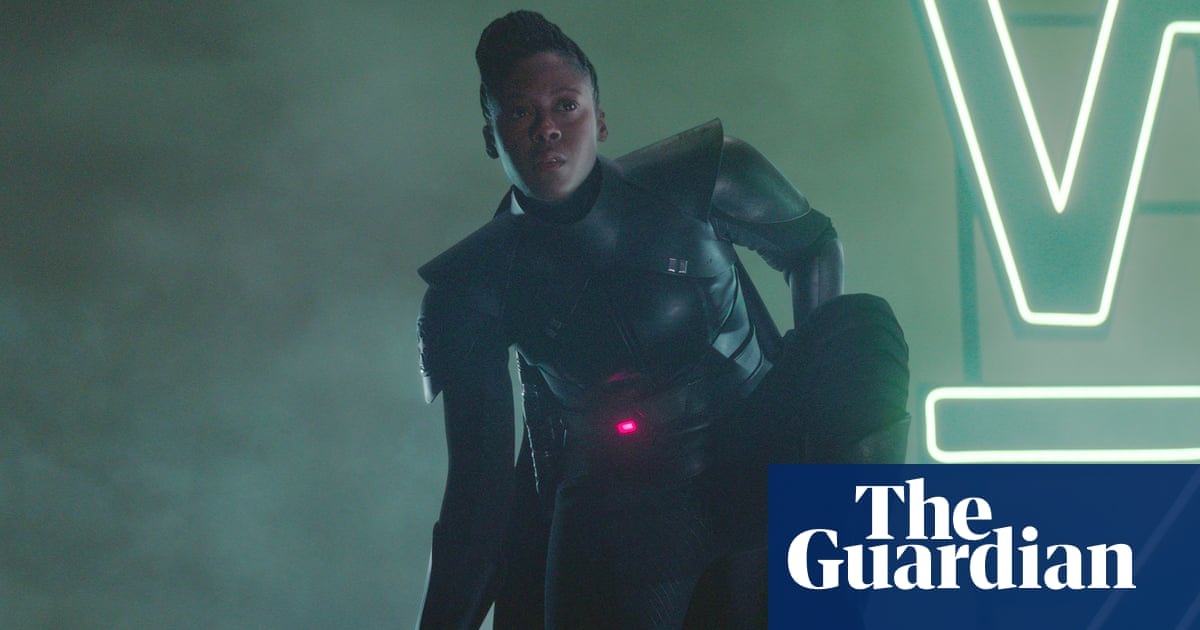 Now, quite obviously, these racist comments are gross and no one should have to be subjected to any of that. But, there's something about this story that makes me feel really uncomfortable - as though this narrative around racial abuse experienced by Ingram is built into the marketing campaign.
Prior to the show launching, Ingram was talking about the support offered to her by the Star Wars folk with the expectation that racism will follow. It seemed to be a promotional talking point. And now, a week later, the self-fulfilling prophecy came to pass.
It's worth noting that a video of Ewan McGregor telling people to knock it off doesn't achieve anything beyond getting a bunch of retweets and articles written. Aiding the publicity machine. People don't like to be told that they have done something wrong and will often just double down on it. Especially if that scolding is coming from "Hollywood".
Am I overly cynical in feeling that this story feels a bit manufactured?
Rutherford Falls returns for season 2 on Peacock June 16.
Iron Chef: Quest For An Iron Legend debuts on Netflix June 15. A reminder that this is a revamp of the American Iron Chef and not the more oddball Japanese version.
Gotham Knights debuts on The CW later this year.
---
That's it for today. More newsletter tomorrow.