All it took was the unexpected death of a major character and Peloton went into damage control.
In the series opener to Sex & The City sequel series And Just Like That, the episode ends with recurring character Mr Big having a fatal heart attack after a workout on a Peloton exercise bike. The show debuted on HBO Max on Thursday. And on Friday Peloton stock was down 5%.
The company tried to spin the story, citing his lifestyle as the cause of the heart attack and that the Peloton bike may have given him a longer life than he otherwise would have had:
"I'm sure 'SATC' fans, like me, are saddened by the news that Mr. Big dies of a heart attack," cardiologist Dr. Suzanne Steinbaum, a member of Peloton's health and wellness advisory group, said in a statement released by the company. "Mr. Big lived what many would call an extravagant lifestyle — including cocktails, cigars, and big steaks — and was at serious risk as he had a previous cardiac event in season 6. These lifestyle choices and perhaps even his family history, which often is a significant factor, were the likely cause of his death. Riding his Peloton Bike may have even helped delay his cardiac event."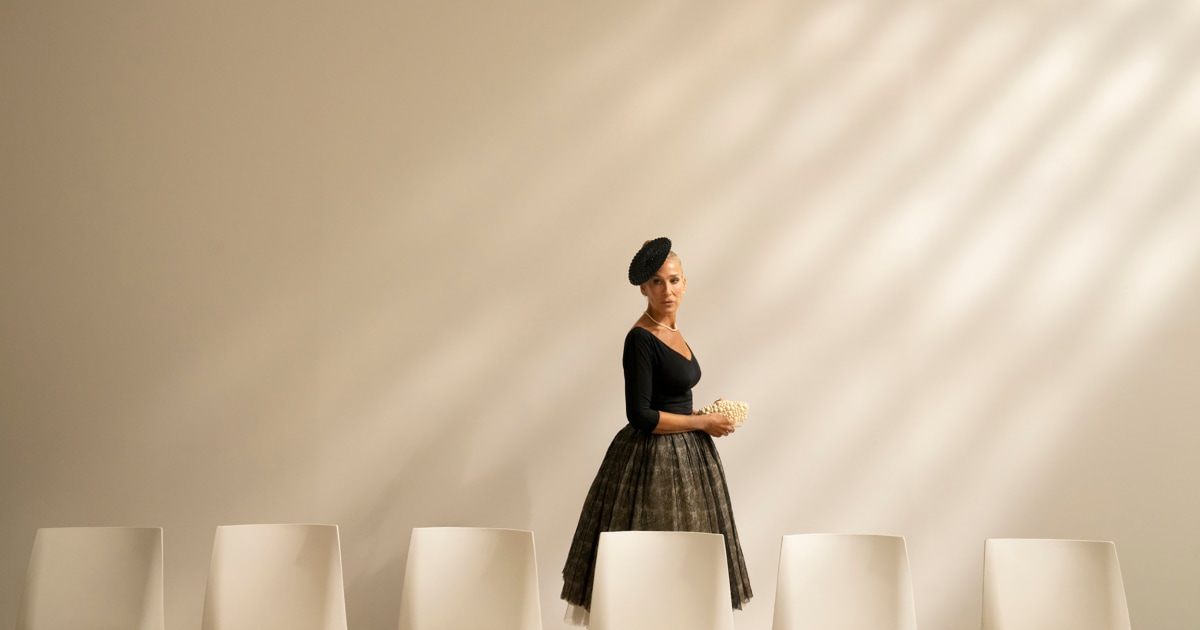 ---
RIP Anne Rice
Author Anne Rice has died at the age of 80 due to complications related to a stroke. Rice is best known for her Vampire Chronicles book series, which has 13 installments to date. Interview With The Vampire is the highest profile of the series and is currently in production on a TV series adaptation for AMC. The series is set to be the launchpad for an extended Anne Rice TV universe of shows. A second series based on her Mayfair Witches book is also set to enter production for AMC, connected to the Interview With The Vampire series.
2022 was going to be a very high profile year for her work - it's sad that she won't get to see it.
---
RIP Michael Nesmith
Michael Nesmith will forever be remembered as a member of The Monkees, whether he likes it or not. The singer-songwriter died over the weekend, aged 78. He always had a contentious relationship with being associated with The Monkees. What was a 2-season TV job became the only thing on his CV that people seemed interested in. Even if later in his career he did kind-of invent the format of the music video and even launched a show seen by many as an inspiration for MTV.
As you'd expect, the New York Times has a good obit worth reading:
But what I found more interesting was this article from US TV channel Me TV, which specializes in retro TV. The article is from 2019 and is about how his character was initially named Wool Hat after the hat he wore to the audition for the show.
Nesmith's screen test ended up being so hilarious that when The Monkees pilot first didn't perform very well with audiences, the producers re-cut the episode and stuck Nesmith's and Jones' screen test in front of it. Once they re-aired it, suddenly everybody loved The Monkees. Call it the power of the wool hat, but producers latched onto the cap as Nesmith's calling card early on and tried to force the fan connection to be just as strong as theirs, by making it the character's name on the sitcom.
---
2022 - a transformative year in US cable news
News and sports are both seen as the unmovable foundation of linear TV. Both were seen as impervious to the changes happening in television as it shifts from a largely linear feed model to on-demand programming. But this past year and a half has seen that line of thinking shift.
As the US cable TV model continues to be challenged by cord-cutting, digital companies have been getting more aggressive chasing after sports rights. That will be a slow shift as it requires the expiry of multi-year rights deals. But news - we're about to see the entire model of 24 hour news channels shift.
In the past few weeks we have seen some of the biggest names in US cable news choose not to renew contracts (the biggest being Brian Williams at MSNBC) or negotiate new deals that lean more on multi-platforming (see: Rachel Maddow). Why the shift now? The writing is on the wall for traditional cable news.
In early 2022 CNN will launch digital platform CNN+. It will lean less on the talking head punditry of cable news and instead be more focused on news gathering, with a stronger look at overseas news. It's a direction that the OG cable news channel is expected to also embrace as WarnerMedia takes on a new management structure following the WarnerMedia Discovery merger mid-year.
Today came word that CNN+ has just hired Fox News journalist Chris Wallace for a new weekday news show. In the media release announcing the hire was this quote by Wallace:
I look forward to the new freedom and flexibility streaming affords in interviewing major figures across the news landscape—and finding new ways to tell stories.
Ordinarily, a line like that would just be seen as a generic media release filler statement. But I think there's something to that idea of "finding new ways to tell stories". If news orgs like CNN are going to remain vital. they will need to engage younger viewers in a different format. Less talking heads, less of a US-centric focus. And more embracing on the ground, international reporting as seen on CNN International.
Younger media consumers are becoming more globally focused. Social platforms like TikTok, entertainment platforms like Netflix, and bespoke media like podcasts have opened up the world. The future of CNN necessitates that it too starts looking beyond the borders of America.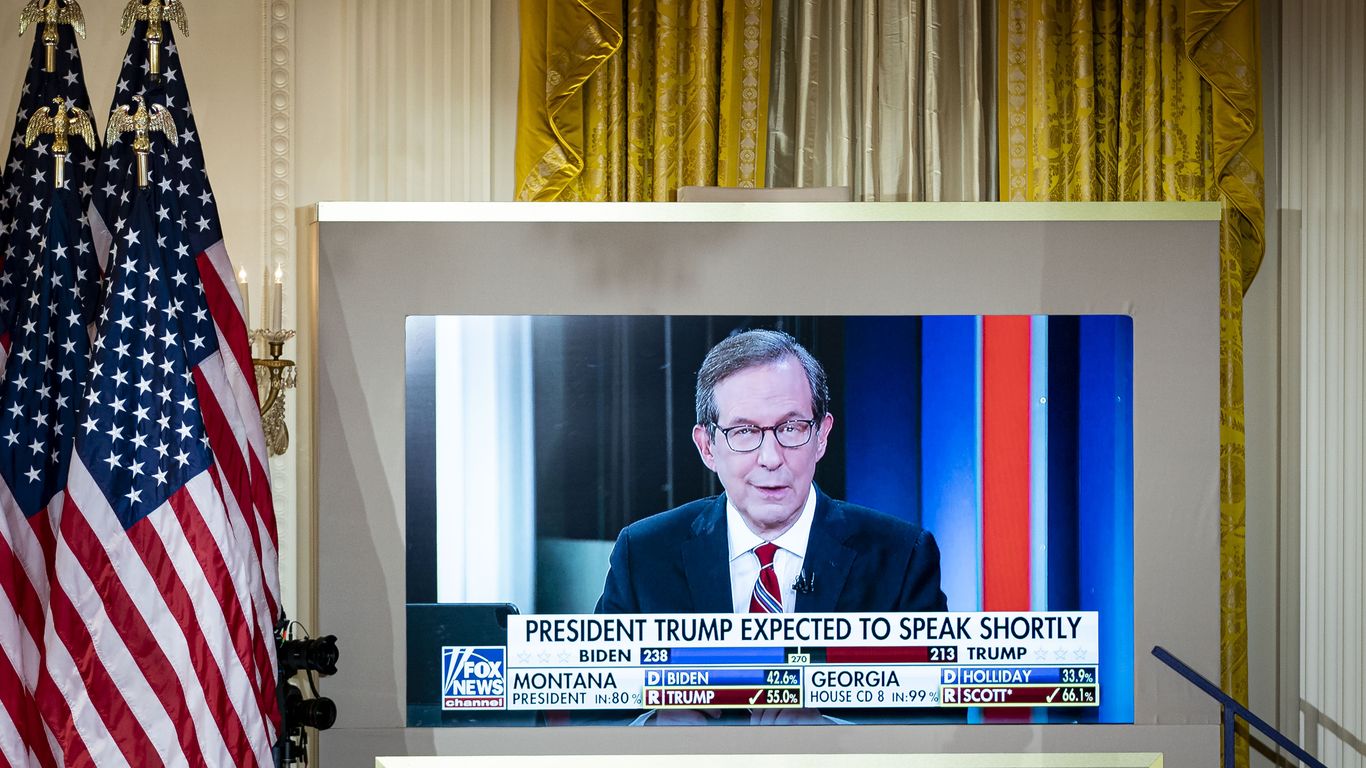 ---
TeeVee Snacks
UK comedy Ghosts has been commissioned for a fourth season. Read: Radio Times
The second episode of Yellowstone: 1883 has a guest cameo appearance by former Family Ties guest actor Tom Hanks. Read: Deadline
HBO is in early development on a really bad idea - some sort of follow up to Six Feet Under. Read: Variety
The first generation Apple AR/VR headset is expected to weigh around 300-4oo grams. Read: 9To5Mac
A Brit version of Saturday Night Live is currently being discussed for Sky. Read: Deadline
Marvel's Eternals is set to debut on Disney+ on Jan 12.
Netflix mercy-cancelled Cowboy Bebop. Read: Polygon
---
Trailer Park
Halo is set to debut on Paramount+ in 2022.
Child of Kamiari Month debuts Feb 8 on Netflix.
Light The Night Pt 2 debuts Dec 30 on Netflix.
The Silent Sea debuts on Netflix Dec 24.
---
What's next? Tomorrow.