The Russo Brothers have a new Netflix film coming out called The Gray Man. Advance word is that it isn't very good. But it did cost Netflix around $200 million to make it.
On the publicity circuit to promote this very expensive streaming film, the brothers were inevitably asked about the release of this film, initially conceived as a big-screen experience, on a streaming service where it will largely be viewed on standard-sized TV sets and mobile devices.
Here's Joe Russo:
A thing to remember ... is it's an elitist notion to be able to go to a theater. It's very fucking expensive. So, this idea that was created — that we hang on to — that the theater is a sacred space, is bullshit. And it rejects the idea of allowing everyone in under the tent. Where digital distribution is valuable, other than what I said earlier about how it pushed diversity, is that people can share accounts; they can get 40 stories for the cost of one story.
My pals who are film critics reject this sort of comment, but as I always feel compelled to point out, critics have a skewed perception of the standard movie experience. Publicity screenings (for critics and influencers) usually come with a free popcorn and drinks (sometimes just a soft drink, but sometimes a beer or wine). That is not the experience of your average moviegoer.
This morning if I went up the street to see a Monday morning session of Thor: Love and Thunder, I'll find this mostly empty cinema:
And this is what I will be paying:
That Student price is more than most students make for an hours work if they have a part-time/casual job on top of being a student. And getting an adult ticket usually also means buying a ticket for a second adult and/or one of those $18 children.
Tell me that nearly $50 bucks for two adults to go watch Chris Hemsworth tell some jokes and hitting people with a hammer in a filmed entertainment isn't elitist.
Oh, and just a reminder... here's what the industry is telling us about the experience of going to the movies:
---
The Boys showrunner slams the "10-hour movie" TV show
It's a big day for Always Be Watching to cherrypick quotes that I agree with...
Here's a smart comment from Eric Kripke, the showrunner of TV show The Boys (and a former showrunner on Supernatural), complaining about TV show creators who say their TV show season is really just a 10-hour movie, or other similar nonsense:
The downside of streaming is that a lot of filmmakers who work in streaming didn't necessarily come out of that network grind. They're more comfortable with the idea that they could give you ten hours, where nothing happens until the eighth hour. That drives me f–king nuts, personally.
As a network guy who had to get you people interested for 22 f—king hours a year, I didn't get the benefit of, 'Oh, just hang in there and don't worry. The critics will tell you that by episode eight, s–t really hits the fan.' Or anyone who says, 'Well, what I'm really making is a 10-hour movie.' F–k you! No, you're not! Make a TV show. You're in the entertainment business."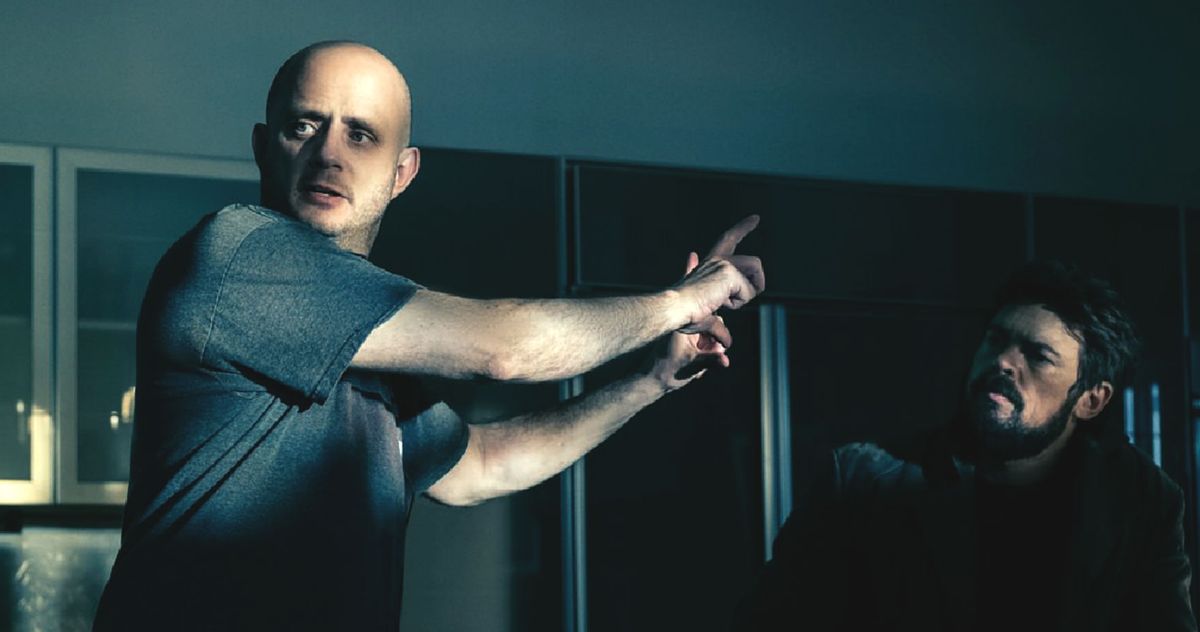 ---
Andrew Garfiels to star in Richard Branson TV series
It is kind-of incredible that there hasn't yet been a TV series about Richard Branson. He seems like the sort of figure that would be the focus of multiple TV movies and shows by now.
Well, now there is one. It'll be titled Hot Air and will star everyone's new favourite Spider-Man, Andrew Garfield.
The series will deal with how Virgin Atlantic began to threaten British Airways' dominance in the UK market and the 'dirty tricks' campaign BA initiated that ultimately went to court in a lawsuit settled on the eve of the trial.
More broadly, the show will also look at the rise of Virgin Airways, so I reckon it might be a bit more cheeky in tone than that blurb suggests. Also, it'll be directed by Deadpool 2 director David Leitch.
The Idol, from Euphoria creator Sam Levinson and The Weeknd, is coming soon to HBO.
---
That's it for today. Tomorrow, there'll be another newsletter. It's how this thing works.