Details are still light as negotiations between the government and international streaming companies is yet to commence, but as per the Australian ABC:
From mid-2024, the federal government will require the major streaming platforms to put some of their revenue back into Australian content.

Details of the new policy are still to be negotiated with both the platforms and the Australian film and television sector, but the sector has previously argued for 20 per cent of revenue.

These rules would also bring the streaming sector into line with free-to-air networks, which are already subject to local content quotas.

The streaming sector is already a significant producer of Australian screen content, spending more than $330 million on the local industry in 2021-22.
A few thoughts:
1) I find it noteworthy that this is happening just after content quotas for Australian networks have been relaxed to enable free-to-air networks the ability to stay competitive in the current market. This is why there are fewer scripted series on Aus TV than ever before - also why commercial networks have largely scrapped local Childrens and Pre-School classified TV. My argument: FTA broadcasters are already getting a free-ride on our public utility broadcast spectrum - they should have to make actual Aus content of merit or face commercial pressures like having to tender for the rights to access that spectrum with term limits.
2) International tech giants are notorious for reducing their tax exposure. In the last publicly reported tax filings (2021), Netflix reported revenue of just $30 million. A percentage of that revenue doesn't yield much at all in terms of roduced hours.
3) My biggest concern is that it simply isn't the best approach. *I* feel that if we are to produce content locally, it should reflect Australia. It shouldn't just be about trying to prop up a local industry where work is very much based on moving from gig to gig with very little long-term support for crews. There's a cultural imperative to ensure that our stories and culture is reflected back to us in some form.
Good public policy would be to ensure that the ABC, SBS, and government screen funding bodies are better resourced/funded to provide a venue for Australian stories to be told and then to create further incentives to stimulate local production for other commercial players.

My concern is that you're going to see a lot of what Paramount+ has been doing in Australia: Shows like Spreadsheet (a show filmed in Melbourne where the location is never mentioned, starring a UK lead character who could very well still be living in the UK as far as the viewer knows), or NCIS: Sydney which is likely a pretty big budget series that will adhere strongly to the NCIS format.
Now, there's nothing wrong with either show existing (actually, Spreadsheet was f*cking awful and there were a lot of reasons why that show shouldn't exist... but please go with my thinking here). But when all of the shows are fairly generic with no sense of location, I don't know what that really achieves. At least NCIS: Sydney has it in the title and will routinely show flashes of the Harbour Bridge and the Opera House. But that really isn't enough - especially since that show will likely have a lot of stories about US Naval officers (otherwise, how does it make sense as an NCIS show?)
Lets see how this plays out - there is a lot of detail that still needs to be determined.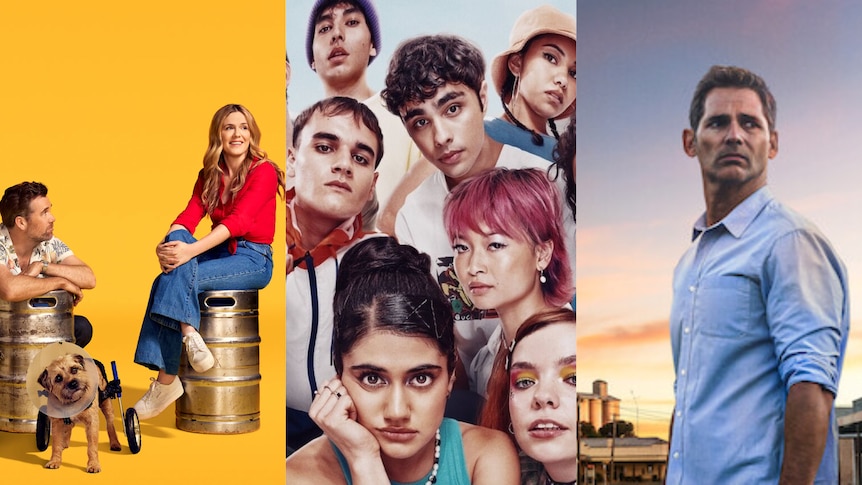 Even the creator of Cowboy Bebop couldn't make it through Netflix's Cowboy Bebop
You might remember that Netflix released a live-action adaptation of anime series Cowboy Bebop. Here's original series director Shinichirō Watanabe on watching the first episode:
"For the new Netflix live-action adaptation, they sent me a video to review and check," Watanabe told Forbes in a new interview. "It started with a scene in a casino, which made it very tough for me to continue. I stopped there and so only saw that opening scene.
That's about as far as I was able to get too, brother.
---
That's it for today. Tomorrow: more newsletter!