Right now there's a Blade Runner animated series running on Adult Swim. It's a prequel to Blade Runner 2049 called Black Lotus. Now, I thought the Blade Runner 2049 prequel was a film called Blade Runner. But, whatever.
Ridley Scott is on the press tour at the moment spruiking House of Gucci and has dropped some info along the way about TV shows he has in the works. We knew about the Alien show by way of Noah Hawley. But what we didn't know was that there is a Blade Runner show in development.
Here's Ridley Scott:
"We [have already] written the pilot for 'Blade Runner' and the bible. So, we're already presenting 'Blade Runner' as a TV show, the first 10 hours."
Frankly, it amazes me this hasn't happened already. Surely there should already have been a terrible Blade Runner syndicated show from the early 90s or an even worse Syfy version in the 00s.
---
TeeVee Snacks
---
Kevin Spacey forced to pay
When the Kevin Spacey allegations came to light and the actor's participation in TV show House of Cards was no longer tenable, the show's production company MRC had to scrap the 6th season of the show and re-do it without Spacey's character. That cost money and MRC wanted its coin back.
Spacey's contract had breached MRC's sexual harassment policy, so MRC went after Spacey and his companies financially. A win in court means that Spacey and his companies, M. Profitt Productions and Trigger Street Productions must now pay $29.5 million in damages. Plus $1.2 million in attorneys' fees and a further $235,000 in costs.
This is what is known as a good news story.
---
Sky Glass not a must buy
Reviews are in for UK broadcaster Sky's first TV. And they are not positive. But they're not bad either. Samuel Gibbs at The Guardian has reviewed the TV and suggests that the picture quality isn't as good as it needs to be, but the sound is good.
As always, I caution anyone against spending too much money on a TV that is built entirely around a single streaming service. You don't want to be stuck with expensive hardware if that service suddenly becomes unattractive for some reason (ie it loses the rights to a show or sport or the myriad of other reasons why you are subscribing to begin with).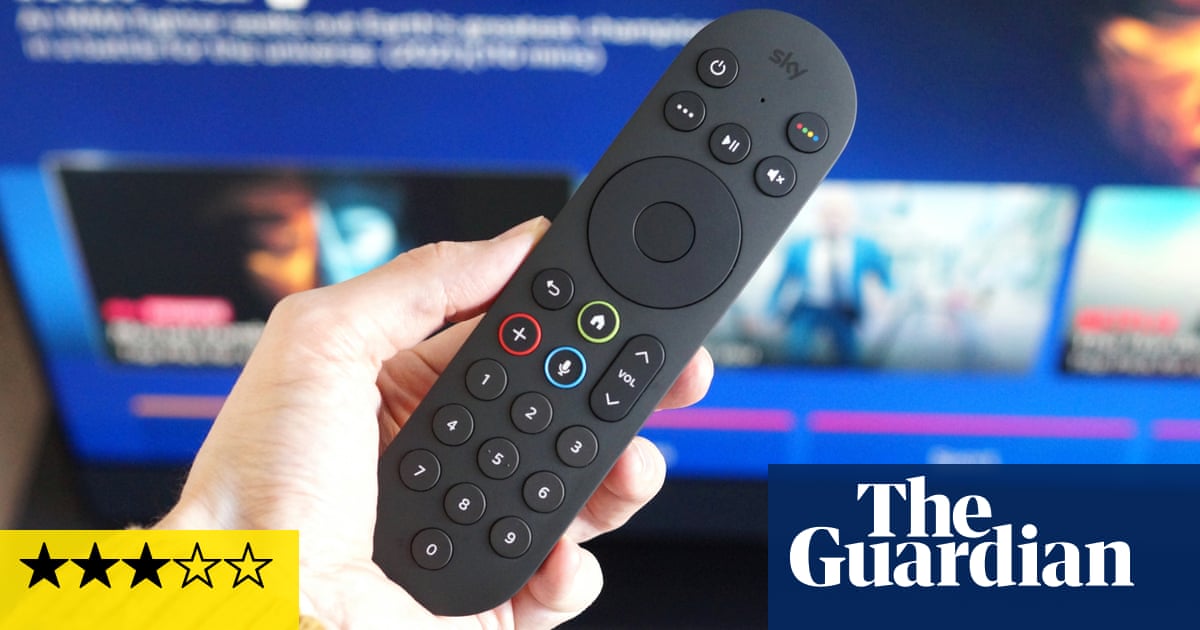 ---
When is it time to quit?
Yesterday saw two Fox News contributors, Stephen Hayes and Jonah Goldberg, quit the network. The two are old-school conservatives who have long been conservative voices in publications like The National Review & Weekly Standard, and in 2019 they launched The Dispatch - one of the more successful online conservative start-ups serving to provide a voice that adheres to more traditional conservative political values. What got them quitting at Fox News? Tucker Carlson's three-part documentary Patriot Purge, which streamed on Fox Nation.
The documentary re-writes history, depicting the Jan 6 riots as an event driven by patriotic Americans.
Watch any cable news outlet and those regular talking heads you see - they're all under various types of exclusivity contracts that prevent them appearing on rival news outlets and generally stipulate a certain number of appearances. Talent are also generally paid rather well for this - talent fees vary, but a talking head can make the equivalent of a full-time knowledge class working wage (ie in the range of $80-100k a year). Some more, others less.
"Whether it's 'Patriot Purge' or anti-vax stuff, I don't want it in my name, and I want to call it out and criticize it," Mr. Goldberg said. "I don't want to feel like I am betraying a trust that I had by being a Fox News contributor. And I also don't want to be accused of not really pulling the punches. And then this was just an untenable tension for me."
So, that's the story. But, here's what is worth considering:
It has been years since either Goldberg or Hayes have been featured on prime time Fox News programs - that's where you want to be as a paid talking head as it ensures a higher profile and higher pay next time you are offered a contract.
It's not as though Patriot Purge is the first time Fox News has patriot-washed the insurrectionists. It happens nightly on the channel. To use this as your line in the sand is grandstanding.
Sure, it is good that Goldberg and Hayes took a principled stand - but it should have been done years ago and it isn't like either were likely to see their deals with the network last much longer. It won't be long until either man has a new deal over at CNN or MSNBC where they can take their new principled bona fides and sign a better deal.
---
Trailer Park
Inventing Anna debuts Feb 11 on Netflix. It is Shonda Rhimes first created show for the streamer. It will be a huge deal.
Jed Mercurio's new ITV drama Trigger Point debuts in 2022.
As We See It debuts Jan 21 on Amazon Prime Video
Santa Inc with Sarah Silverman and Seth Rogen debuts Dec 2 on HBO Max.
1883 debuts on Paramount+ Dec 19
---
What's next? Tomorrow.