TV network Fox has partnered with production company eOne to bring to television the classic kids board game Mouse Trap. Further proof we are living in a golden age of television.
The series will pit contestants against one another as they navigate larger-than-life obstacles re-created from the game. Through a series of demanding challenges requiring the utmost physical and mental endurance, each episode will culminate with its final round, with the last players standing working together to steal as much cheese as possible while risking capture by the iconic Mouse Trap. The more they steal, the more money they'll win.
It's not the only board game TV show in the works. A Slip 'n Slide show recently paused production due to an explosive diarrhea outbreak on set. There are also shows being made based on Clue, Whac-a-Mole, Uno, and Risk.
Meanwhile my sitcom script about a midwestern US family with three impossibly cute sons sits in a draw...
---
We have our new Batgirl
The plumes of smoke being released from the Warner Bros tower can mean only one thing: We officially have a new Batgirl.
Leslie Grace, seen (?) recently in the film In The Heights, will play Barbara Gordon AKA Batgirl in a new movie being made for streaming service HBO Max. It's set to be the first effort by HBO Max to release movies for the home market that exploit it's broad range of IP. While top tier IP will be used for big budget cinema releases, Warners will B level and C level properties to drive it's streaming efforts with a budget better suited to a streaming environment.
Ultimately, it's not all that different to what Disney+ is doing with the Star Wars and Marvel properties, only that platform is focused more on limited run series rather than films.
---
TeeVee Snacks
---
2032 Olympics set for Brisbane
The occasional home office of Always Be Watching is located in Brisbane, Australia. Yesterday, Brisbane was announced as the host city for the 2032 Olympics. This is the third time that Australia has hosted the Olympics, the first in Melbourne 1956 and Sydney in 2000. There is now precedent for Australia to host it every 32-34 years.
Here's the official Australian Olympics broadcaster Channel 7 with an audio fail as the announcement was made:
Unlike most Olympics which tend to financially cripple the host cities, Brisbane will largely rely on established infrastructure (stadiums and other sporting facilities) instead of spending a few billion dollars on such things. The $5 billion-ish price tag of the games will be paid for with half coming from the International Olympic Committee and the rest a mix of ticket sales and sponsorships.
This might just be enough to get the people of Brisbane to stop talking about Expo 88.
---
This is how you try and win an Emmy after this past year
The US late night shows are all vying for Emmy Awards. But it is fair to say that none of them put their best foot forward this past year with the majority filmed from the homes of the show's hosts due to pandemic restrictions.
As they campaign for Emmy Awards, you're going to see a lot of articles like this one from Variety. It's an oral history of The Late Show with Stephen Colbert filming from home over the past year. A lot of it is narrative setting to highlight what a creative and technical struggle the production has been:
Without an audience Stephen looked like he was swallowed up by that stage. So Stephen had to learn how to be himself. He finally learns how to do that, and then he's got to do the performance in a little room in South Carolina with his family in there. And then he's got to switch to another gear coming up (to Sullivan Theater). And then he's got to come it all again in front of an audience. It's pretty remarkable.
The article is not interesting at all in terms of giving an insight into the production - but it's deeply fascinating in terms of being an Emmy campaign effort.
---
Third-time the charm for Gaiman?
Following the cancellation of American Gods (a show that stumbled it's way through two seasons before an inevitable mercy kill) and the barely renewed Good Omens, Amazon Prime Video are moving ahead with Anansi Boys - an adaptation of Neil Gaiman's 2005 book.
Anansi Boys is being developed as a stand-alone series and not as a spin-off from American Gods. The new series was co-developed by Sir Lenny Henry, who will also work as a writer on the series.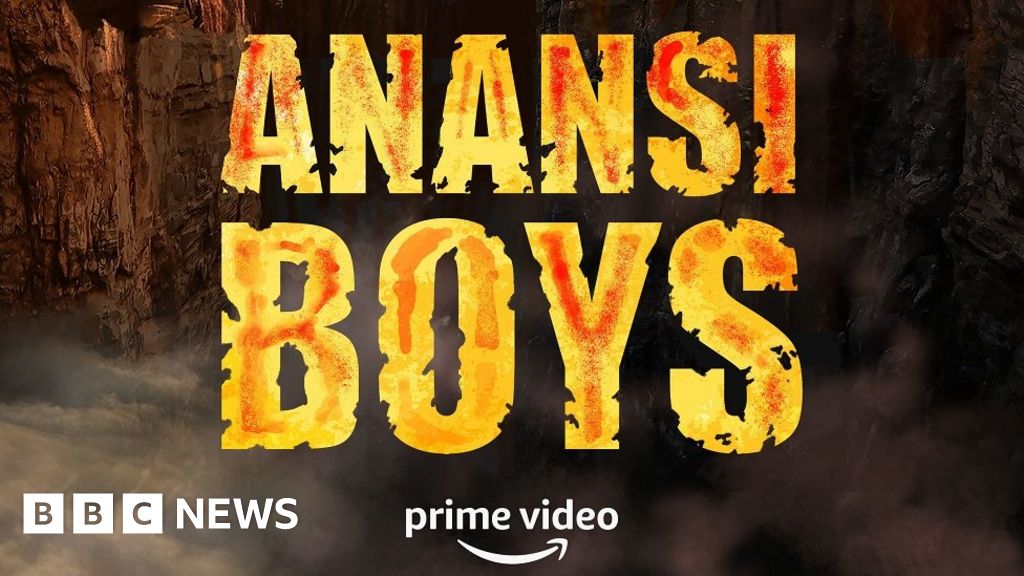 ---
Trailer Park
The Chair debuts on Netflix August 20.
Marvel Studios Assembled: The Making of Loki has debuted on Disney+. Stream it now if you're into that kind of thing.
The Witcher: Nightmare of The Wolf debuts on Netflix August 23.
UFO launches on Showtime August 8.
Cocaine Cowboys: Kings of Miami debuts on Netflix August 4.
John of God: The Crimes of a Spiritual Healer debuts on Netflix August 25.
AIRawabi School For Girls debuts on Netflix August 12.
---
What's next? Tomorrow.