There's some celebrities who everyone has nothing but goodwill for. Bob Odenkirk is one and so when news broke yesterday that he collapsed on the set of the final season of his series Better Call Saul, there was a sense of immediate grief and concern by everybody.
There has been no word on the cause of the collapse or how he is beyond the information that he is still hospitalized.
Beyond his success with Better Call Saul, Odenkirk has never had a breakout hit role. But he has been a constant presence on our screens for decades. From his sketch comedy show Mr Show with Bob and David, through to guest appearances in comedies like The Office, Newsradio, How I Met Your Mother, Weeds, and The Larry Sanders Show, and appearances in dramas like Breaking Bad, The Post, Little Women, and Fargo (the TV series), Odenkirk has long been a very welcome presence on screen.
Most recently he was the lead in the very physical action film Nobody - a hugely entertaining action film that cast him in a role that nobody could have expected.
Get well, Bob.
---
Stupid Pet Tricks: The Series
Sarah Silverman is set to host a new 10-episode half-hour series Stupid Pet Tricks. It is based on the long-running segment from David Letterman's various talk shows. The new show is being made for US cable channel TBS.
Stupid Pet Tricks began as a segment on Letterman's short-lived daytime chat show The David Letterman Show in June of 1980.
The segment was conceived by head writer Merrill Markoe and the segment continued over to Late Night with David Letterman and, eventually, The Late Show with David Letterman. It spun-off the segment Stupid Human Tricks. Markoe receives a Consulting Producer credit for this new show.
---
TeeVee Snacks
Netflix will require it's actors and production crews who interact with on-screen talent to be vaccinated. Good. Read: Variety
Nintendo's mobile game Doctor Mario World has been discontinued. It was awful and clunky in design. The original game remains a classic. Read:
Netflix has signed a new deal with Jennifer Garner which includes a sequel to the movie Yes Day which you may be aware of if the algorithm served it to you. Read: Variety
Fox News has licensed Clint Eastwood films from Warner Bros to stream on subscription service Fox Nation. Read: Variety
---
Netflix is hunting Christopher Nolan
The latest news in the frontlines of the streaming vs cinema battle has Netflix's head of original films Scott Stuber announcing that he's doing all he can to sign Christopher Nolan to produce his next movie at Netflix. In an interview with Variety:
"If and when he comes up with his new movie, it's about can we be a home for it and what would we need to do to make that happen," says Stuber. "He's an incredible filmmaker. I'm going to do everything I can. In this business I've learned you need to have zero ego. I get punched and knocked down and get back up."
Nolan has been with Warner Bros since the release of Insomnia in 2002, but his contract is up and he has been vocal about disliking Warner Bros moves to push movies to streaming service HBO Max on the same day as the US release.
Despite the Netflix dump trucks of money that are waiting to be deployed to Nolan's home, don't assume this is a done deal. Netflix doesn't have theatrical distribution channels set up globally, often arranging limited run releases in a small number of theatres across the globe. The streamer has never released a movie at a Christopher Nolan scale before.
You know who has: Warner Bros. And it's not like they are alone in taking movies direct to consumers via streaming. Disney and Universal have both done it this past year.  
---
RIP Arthur
Kids cartoon Arthur has been cancelled by US public broadcaster PBS after 25 years of service. I was too old to have watched the show when it started and that remains the case still.
The Emmy award-winning series is based on a series of books by Marc Brown and is the longest-running children's animated series in the US. Arthur actually ended two years ago, as revealed by writer Kathy Waugh:
Waugh told the podcast: "Arthur is no longer in production. We had our wrap party two years ago. I think [PBS] made a mistake, and I think Arthur should come back and I know I'm not alone in thinking they made a mistake."

She continued: "I don't know if it was a ratings issue or if it felt like it needed to be retired. To me, it felt evergreen, like it was never going to end, but it did end."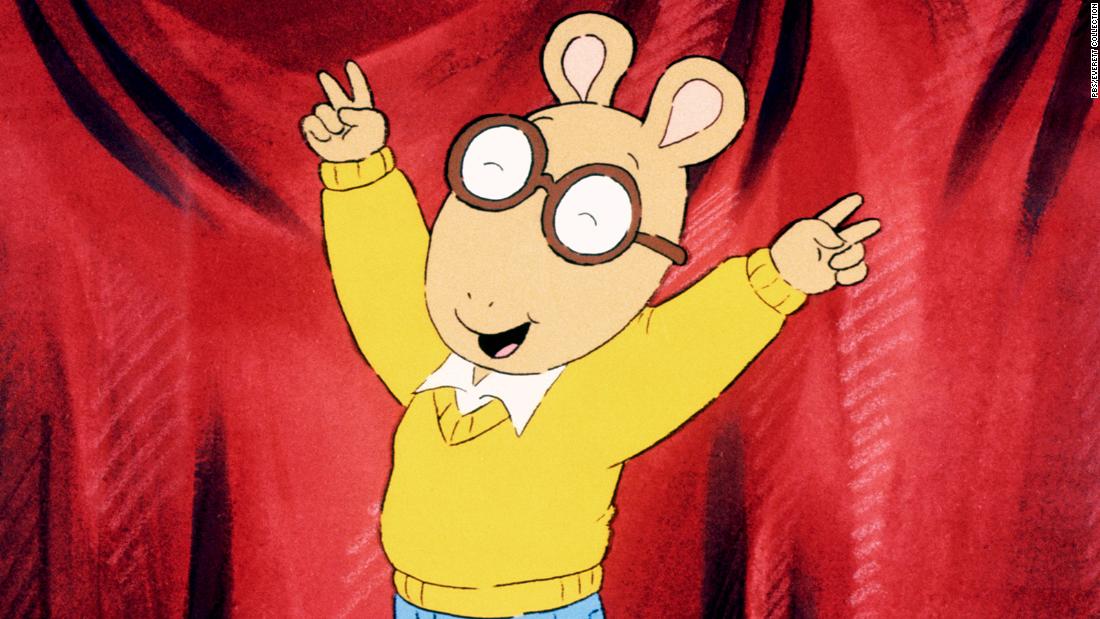 ---
Anansi Boys finds its Mr Nancy
That Neil Gaiman TV adaptation of his book Anansi Boys announced last week... it now has a really great lead actor attached to it.
Former The Good Fight, Da 5 Bloods, and The Chicago Code star Delroy Lindo will star as Mr Nancy. This is the same character played by Orlando Jones in the show American Gods.
I'll watch anything with Delroy Jones in it. So, Anansi Boys, you've got me.
---
Would you like to see something amazing?
Phil Tippett is a Hollywood legend in visual effects, having worked on films including Jurassic Park, the original Star Wars trilogy, Robocop, and Starship Troopers among other films. His specialty is in creating stop motion special effects.
Throughout the COVID shutdown period, he completed work on a film he started work on prior to being distracted by Jurassic Park. With downtime during the shutdown, he got his puppets out of storage and finished Mad God.
There's no distribution announced for the film yet, but it will play at the Locarno Film Festival on August 5. You can read more at /Film.
---
What's next? Tomorrow.