It's a quiet start to the week. I guess thank the US Presidents Day.
And so we begin with...
The A-Team turns 40
A trend I have enjoyed of late is the republication of TV reviews by The Hollywood Reporter. Here's the THR review of the first episode of The A-Team from critic Richard Hack (that can't have been his real name...?).
Just what George Peppard is doing in a show like this is a question best left unanswered. At any rate, Peppard leads his "Team" which includes Dirk Benedict, Dwight Schultz, Mr. T (of Rocky III fame, complete with his built-in snarl and indecipherable speech). They also have a newspaper-reporter side kick, Melinda Culea. They have names like Hannibal Smith, the Face and R.A. Baracus; and between them they don't look like they could explode their way out of a tent, much less rescue a teenager brainwashed by a religious cult.
Speaking of retro TV reviews....
Here's Kenneth Lowe at Paste ooking back at the final episode of M*A*S*H*.
Is it a sitcom? Is it a dramedy? What kind of show it is really depends on when you're watching it during its 11-season run—a run nearly four times longer than America's involvement in the war it's about. (Somebody did the math: At 256 episodes set during a war that lasted 1,128 days, each episode of M*A*S*H either represents about four days of real-world time or exists in some kind of purgatorial temporal loop.)
I noticed yesterday that Disney+ in Australia has on its service as a movie, seperated away from the series, which is weird and frustrating if you're watching the series and don't know).
FYI, the final episode aired in 28 Feb 1983, so its 40th anniversary is not too far off.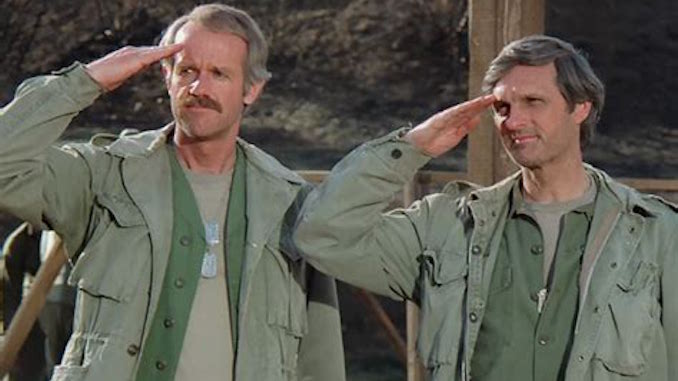 ---
The Last of Us easter egg
For something a bit fun, if you do a search for The Last of Us TV show (which is about fungus zombie people) on Google, a mushroom appears on screen:
Click the mushroom and your screen begins to be taken over:
Keep pressing and it gets wild...
The Law According To Lidia Poet debuts on Netflix 15 Feb.
---
That's it for today. Tomorrow... more newsletter.