HUGE day today for TV shows coming to an end, with three of the biggest shows on TV today announced that upcoming seasons will be the last. Coincidentally, they're also three of TV's most sporadic shows.
Stranger Things
Netflix's first zeitgeist hit show will end with its fifth season, which isn't a huge surprise as the show's creators, the Duffer brothers, have long-said that the show would run about that long.
The fourth season of the show will now be split into two parts, with part one debuting on the streamer May 27 and part two July 1. The season is being split in half for a good reason - it isn't like certain networks trying to stretch out the length of a show to keep fans subscribed and/or game potential Emmy award nominations, this is because the 9-episode season has a total length that is about double the usual.
While the 5th season will be the last for the show, don't look at that as the end. Rather, it is the start of the extended Stranger Things universe with spin-offs planned. Nothing is announced yet, but it is pretty clear from this statement from the Duffers that you'll see more:
"There are still many more exciting stories to tell within the world of Stranger Things: new mysteries, new adventures, new unexpected heroes," they wrote. "But first we hope you stay with us as we finish this tale."
The Marvellous Mrs Maisel
The Emmy-award winning comedy will conclude with the fifth season of the show. You might be forgiven for thinking that the show was already done - the last season debuted back in Dec 2019, pre-pandemic. But the fourth season actually debuts later today on Amazon Prime Video, with episodes rolling out two at a time for the next few weeks.
Interesting that the announcement of the conclusion of the show doesn't include a quote from creator Amy Sherman-Palladino. Based on the first episodes back this season, it does feel like an endgame is being set up by the show, so it isn't a surprise to hear that the show is concluding soon. It feels right.
Atlanta ends with season 4
The previous season of Atlanta, its second, aired back in May 2018. Now, almost four full years later, season three is set to debut on FX in March.
This third season was filmed back-to-back with season four, which has today been announced to be the series final season.
US TV became British so quickly we didn't notice.
Star and creator Donald Glover:
"When the conditions are right for something to happen, it happens, and when they're not, it doesn't," said Glover, who also noted that his Amazon deal didn't factor into the decision to end Atlanta. "The story was always supposed to be what it was."
---
But it isn't all cancellations... Fargo renewed for season 5
There will be a fifth season of Fargo. Noah Hawley has started delivering scripts to the network, FX, with the show set to go into production by the end of the year.
The brief description for season five is naturally cryptic. It takes place in 2019 and will tackle the following questions: "When is a kidnapping not a kidnapping, and what if your wife isn't yours?"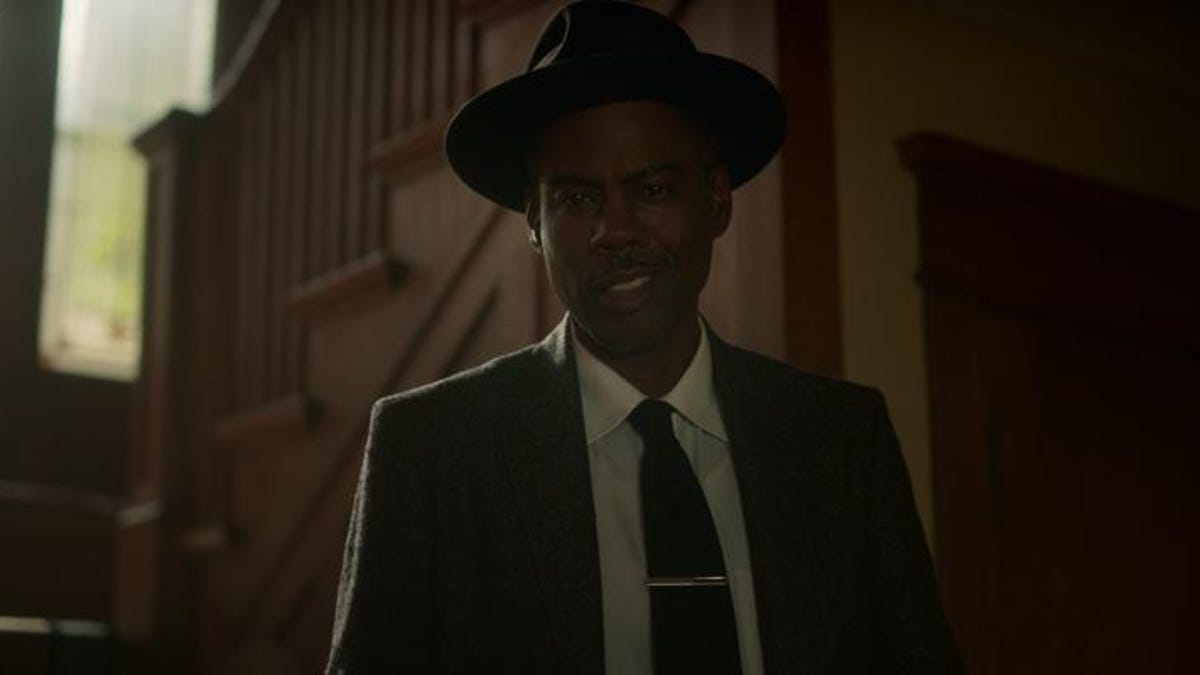 ---
Looking back at UPN
THR has a great feature looking back at UPN, a US TV network folded down over a decade ago, but known throughout the 90s as a go-to destination for African American TV shows (and Star Trek. And Buffy.).
Despite the focus of the network, I was shocked to read this in the feature:
True remembers what she describes as segregated press junkets for UPN's sitcoms: The Black shows were lumped together and there was a separate promo day for shows like Buffy. While actors in that latter group of shows were given sushi and salads, "We got buckets of fried chicken. It was insane," True says. "Yes, some of us appreciate Roscoe's, for sure. But we're actresses [too]!"
---
Why did FX cancel Y: The Last Man?
Despite years of development and re-filming its pilot, FX canned the adaptation of the comic Y: The Last Man a few months ago. Today FX Chairman John Landgraff explained why and the reason will shock you: viewers stopped watching it.
"But I will tell you, Its audience decline was really, really, really steep and ultimately that is what made us go in that direction."

"One of the key things that we have assessed for as long as we have been doing this is the trajectory of a television show across a season from its first to its last episode," he said. "We closely monitor the decline or the retention of audience. If you look at shows we've renewed, there is a higher level of retention than the shows we've canceled; all have a very steep decline from the first last episode of the season, much steeper decline than the shows we've renewed."
---
And now for something completely different...
Olivia Colman will star in a BBC adaptation (made in conjunction with FX) of Great Expectations. She will play Miss Havisham. The show will also star Matt Berry and Fionn Whitehead. And fine, but isn't it too soon since the last Great Expectations series on the BBC?
Back in 2011 the Dickens book was adapted by the BBC into a three-part series starring Ray Winstone as Magwitch, Gillian Anderson as Miss Havisham and Douglas Booth as Pip. The BBC have previously also adapted the book in 1959, 1967, and 1981.
TeeVee Snacks
Trailer Park
Swedish comedy Lust debuts on HBO Max March 18. It stars Sofia Hellin from The Bridge.
The First Lady debuts April 18 on Showtime.
---
That's it for what has been a huge week of TV news. There's one more newsletter this week, Always be Streaming. Expect that in your inbox about 10 hours from now.