Basic cable drama The Shield debuted on US TV March 12, 2002. Ahead of its 20th anniversary is a good oral history that looks at the show from its beginnings as a show that grew from the bland ashes of Nash Bridges.
I had gone on a couple ride-alongs for my work on Nash Bridges and was seeing and hearing things not appropriate for a CBS procedural. And I was having all these disaster fantasies about, "Oh my god, how do I protect this little girl from the world?" I really wrote that pilot script thinking that I would just get it out of my system, so it was almost more a writing exercise for me than anything else. I wasn't a very experienced TV writer at this point; it didn't even occur to me that someone would want to make this. I was just hoping it would be a good enough sample that it might help me get my next staff job.
---
Playstation's VR ready for the world
The first version of Playstation VR was pretty cool. I spent a lot of time chasing in gun fights, playing puzzles, and escaping a lab as a Planet of the Ape. But it always felt a bit hastily put-together. The platform was fine, but controllers were from a novelty dance game a few years prior and it never felt like Playstation was 100% all in on it.
The PSVR2 is different - this looks to be fully baked and ready for mainstream adoption. Today we get our first look at the new helmet and the purpose-built controllers.
---
Steven Moffatt pays tribute to Beryl Vertue
There's a lovely piece in the Radio Times penned by UK superstar writer-producer Steven Moffatt (Doctor Who, Coupling, Sherlock) about Beryl Vertue (Doctor Who, Coupling, Sherlock), the legendary UK TV producer who passed away in recent weeks. Well worth a read to understand why Vertue was so important to shaping television.
You know when they remake shows in other countries? Like The Office or any shows like that? That was Beryl's idea. No one had thought of that until, one day, sitting in her office, it occurred to her that a show like Till Death Us Do Part was too distinctively British to work anywhere else – but the scripts and the characters and the ideas could work everywhere. And so Till Death Us Do Part became the American megahit All in the Family and Steptoe and Son became Sanford and Son and Upstairs Downstairs became Beacon Hill… and the business of television changed for ever. All because of a thought Beryl had one day in her office.
---
Saying goodbye to Arthur difficult for an entire generation
This week animated kids show Arthur finished after a 25-year run. Impressive for a show that I am sure most of you reading this have not watched and may only be half-aware of.
But when a kids show runs for 25 years, it means you have 25 years-worth of kids who have grown up with it in their lives. So, the conclusion of the series has hit hard for many. Here's a lovely look at the show from The Atlantic writer Aaron Edwards:
After 25 years, the final season of Arthur airs this week. It'll have been the longest-running animated children's series in history. For the generation raised on Arthur, the show was full of meaningful lessons, never boring, and rarely heavy-handed. Today, its ideas feel radically optimistic, its mission unfinished. As it winds to a close, the show leaves questions behind. How do you practice empathy when your neighbors are more skeptical of one another than ever before? And how do you come to terms with a friend leaving at a time you might need him the most?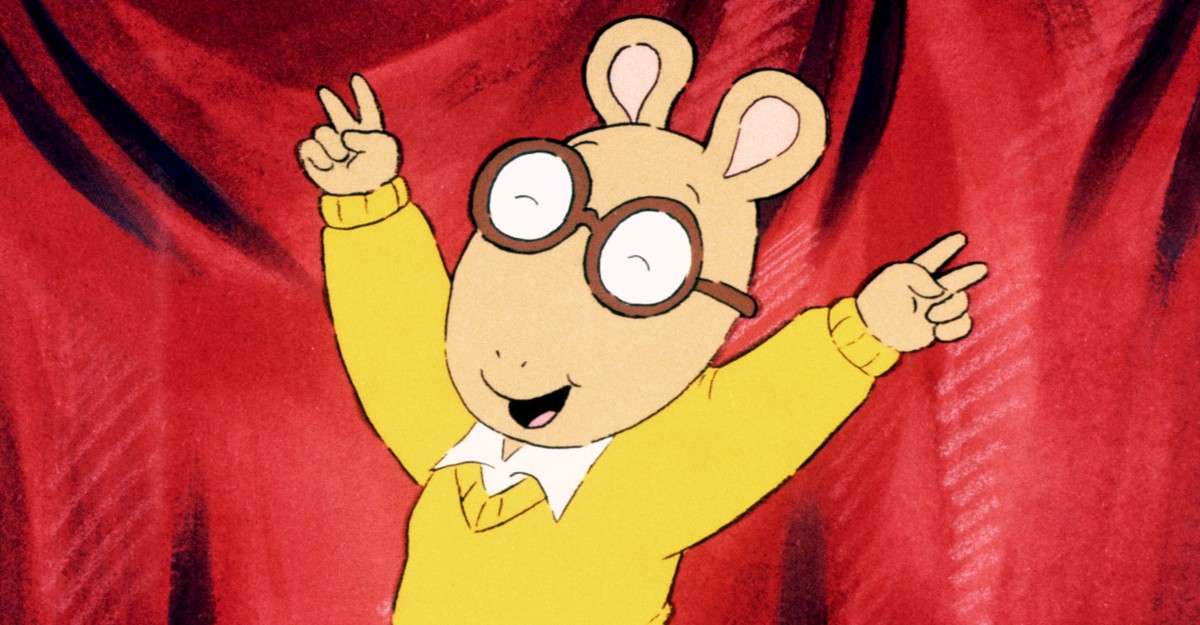 ---
Show us yr shorts
On April 13 Disney+ will debut Ice Age: Scrat Tales - a collection of six animated shorts starring the Scrat character. I, an average film goer, am not all that interested in seeing an Ice Age movie. But also, I, an average film goer, got a huge kick out of seeing the Scrat shorts when they appeared a few times before movies in the early to mid 00s.
It has always seemed strange to me that companies like Disney haven't used short films screened ahead of features as a way to keep IP vital and as a way to introduce new IP to audiences. Sure, I'm not likely to see an Ice Age movie, but I would be likely to buy some sort of Scrat merchandise as a gift for kids. Similarly, with the Disney-owned Marvel seeking to grow out the Marvel universe, short films would be a great way to introduce new heroes and keep existing characters fresh in viewers minds as the company marches on toward the next billion dollar instalment. If anything, it's a relatively inexpensive way to find which characters will work with audiences before green-lighting a $150 million+ film.

Also to be filed under this thought: Roger Rabbit, the subject of multiple short films including Tummy Trouble, which ran before cinema screenings of Honey I Shrunk The Kids in 1989.
TeeVee Snacks
Trailer Park
The Man Who Fell To Earth debuts on Showtime April 24.
The Snoopy Show returns for season 2 on March 11.
Black Crab debuts on Netflix March 18.
Power Rangers: Dino Fury season 2 (aka season 29 of Power Rangers) debuts March 3 on Netflix.
Last One Standing debuts on Netflix March 8.
---
Until tomorrow, friends...