Disney+ announces UK original series
Following news yesterday that Disney+ has commissioned a docu-series from David Beckham, comes news of three original series being produced out of the UK.
The Ballad of Renegade Nell - a Disney-branded series from Gentleman Jack & Happy Valley creator Sally Wainwright.
The plot follows a woman framed for murder and forced into a life of highway robbery with her orphaned sisters.
Culprits - a Star branded funny and dark heist drama from J Blakeson (I Care a Lot, The Disappearance of Alice Creed).
The plot follows what happens after a heist, when the crew have gone their separate ways but are being targeted by a killer one by one. It is exec produced by Stephen Garrett (The Undoing, The Night Manager) and produced by Morenike Williams (Killing Eve), with Character 7 as the production company.
Extraordinary - a Star branded comedy from the producers of Killing Eve and created by Emma Moran.
It follows Jen, a self-aware young woman who lives in a world where everyone has a superpower except her.
Source: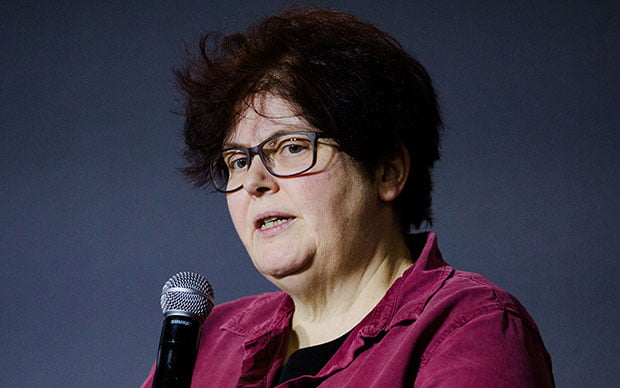 ---
Five shows renewed - ticking boxes on the schedule
There's no surprises here with CBS renewing five of its schedule staples. Coming back for the 2021/22 season:
NCIS (Season 19)
Blue Bloods (Season 12)
S.W.A.T. (Season 5)
Magnum P.I. (Season 4)
Bull (Season 6)
There had been some speculation as to whether NCIS would be coming back for a new season with series star Mark Harmon seeking an exit, but there had been reports that he was uneasy leaving if it meant the show would be cancelled. I'd expect there to be succession planning in place for this season, seeing Harmon exit.
Source:
---
TeeVee Snacks
---
Great news Buzzy Cohen fans
One of the true odd dudes of Jeopardy! (stiff competition, I know) is coming back to guest-host the annual Tournament of Champions. Buzzy Cohen is a former tournament winner and will host this year's two-week run of episodes.
A former Tournament of Champions winner himself, Cohen was given the nickname "Mr. Personality" by Alex during his 9-game run in 2016 when he accrued a total of $164,603 in winnings. Cohen took the Tournament of Champions title in 2017 and returned to the game as a team captain for the 2019 All-Star Games.
Source:
---
Get a case of Pac-Man Fever
Something for your weekend - Pac-Man 99 is a competitive online version of the classic Pac-Man game. It's available now on the Nintendo Switch.
I've been looking for an excuse not to mow the lawn on Saturday. I'm not sure this excuse is a legitimate one. But, it'll do.
Read:
---
Trailer Park
The Underground Railroad (maybe 2021's most-anticipated series?) from director Barry Jenkins debuts May 14 on Amazon Prime Video.
We Are Lady Parts is coming soon to Peacock.
We Are Lady Parts is an anarchic and irreverent music comedy following a Muslim female punk band – called Lady Parts – who are on a mission to find a lead guitarist and maybe, just maybe, get a proper gig.
Selena: The Series (Part 2) debuts on Netflix May 4.
---
What's next? Tomorrow.