Very quietly Disney has wound down plans for it's announced Rangers of The New Republic TV series.
In a Variety piece detailing the promotion of Star Wars: The Mandalorian writer Dave Filoni to 'Executive Creative Director' of Star Wars, the publication dropped in the phrase:
A third announced spinoff, "Rangers of the New Republic," is not currently in active development.
That's the first anyone outside of Disney knew that the series had been canned. The most likely scenario is that the series would have been focused around a character in Mando played by Gina Carano, who was booted off the franchise last year.
This leaves the question as to where this leaves Kim's Convenience star Paul Sun-Hyung Lee who was almost certain to take on a role in the new Star Wars spin-off (having made several guest appearances in Mando last year).
---
RIP Lorrae Desmond
Australian TV star Lorrae Desmond has died aged 91. Best remembered for her role in A Country Practice, Desmond was a mainstay of the industry for practically as long as there has been an Australian TV industry. Desmond was the first woman to win a Gold Logie award in 1962 for her variety show The Lorrae Desmond Show. Interestingly, she also represented the UK in the Eurovision Song Contest in 1957.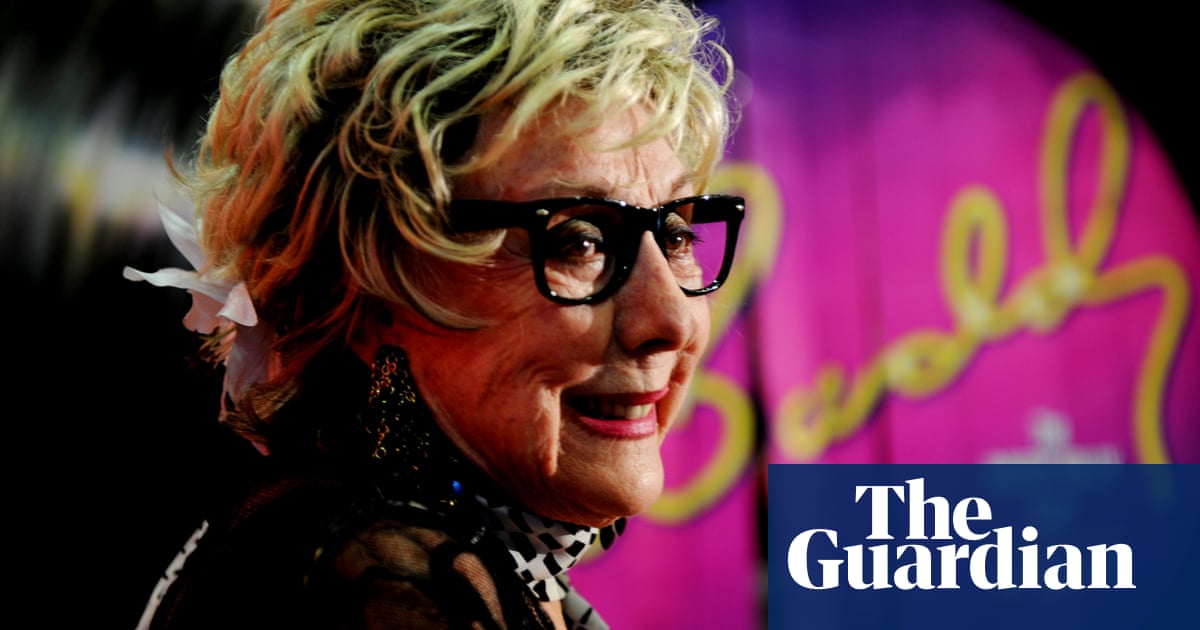 ---
Grab your mankini and start streaming, friends
Great news - streaming service Twitch has declared:
Being found to be sexy by others is not against our rules, and Twitch will not take enforcement action against women, or anyone on our service, for their perceived attractiveness
What does this mean? It means that you are welcome to stream in bikini's from your hot tub or the beach and not violate any Twitch rules. Twitch are clear, however, that there is a line that cannot be crossed. As the company explained in it's blog post Let's Talk About Hot Tub Streams:
Nudity or sexually explicit content (which we define as pornography, sex acts, and sexual services) are not allowed on Twitch.
Twitch does require it's bikini-clad streamers to be appropriate and only stream via the Pools, Hot Tubs and Beaches category. Which will, very quickly, be the most-viewed category on Twitch.
---
Today in societal clean-up news...
CBS has dumped Bull showrunner Glenn Gordon Caron and series supporting actor Freddy Rodriguez from the show following a workplace investigation. Read: EW
That 70's Show star and public Scientologist Danny Masterson has been ordered to stand trial on charges of raping three women. Read: Variety
Sky has cancelled series Bulletproof following allegations of sexual misconduct by Noel Clarke. Source: Variety
---
TeeVee Snacks
Star Trek: Voyager ended 20 years ago - 23 May 2001.
Teenage speedster Impulse is debuting in The Flash. Source: CW
Henry Cavill is in talks to star in a reboot of The Highlander. Read: Polygon
China's Dalian Wanda Group has almost entirely cashed out of US cinema chaim AMC. Read: Deadline
Titans returns for season 3 this August. Read: Collider
The New York Times has a deep dive into the Discovery / WarnerMedia merger deal. Just a thought - we were told we'd know the name of the new company by the end of last week. Did that happen? Read: NYT
---
30 years ago Carson said adieu
30 years ago (23 May 1991). Johnny Carson sat on David Letterman's couch and spoke for the first time about his decision to leave as host of The Tonight Show after 29 years as it's host.
What is incredible about this clip is that Carson had made the surprise announcement that he was leaving during an NBC upfronts presentation just up the road right before jumping in a cab and doing Letterman's show. Letterman, on top of talking to one of his broadcasting heroes, is right now processing the idea that he's next in line to take over Carson's job as host of The Tonight Show.
That didn't work out for him.
---
Trailer Park
Chapelwaite debuts on Epix in August, featuring star Adrien Brody.
Trese debuts June 11 on Netflix.
A Classic Horror Story debuts on Netflix July 14.
---
What's next? Tomorrow.