In an exercise of marketing grandiosity, Disney have marked the second anniversary of the launch of Disney+ as "Disney+ Day". This Friday the streamer has an avalanche of huge, buzzy shows, movies, and general announcements to be made.
And here we are at Always Be Watching, completely playing their game and helping the marketing engine along. You're welcome, Disney.
[Related: I would like to get onto your media lists please, Disney.]
What can you expect from Disney+ this Friday? Ignore my cynicism - there's actually some interesting things worth noting:
IMAX comes to Disney+ with 12 Marvel movies to be made available to stream in the large-screen IMAX format. Films include: Iron Man, Guardians of the Galaxy, Captain America: Civil War, Doctor Strange, Guardians of the Galaxy: Volume 2, Thor Ragnarok, Black Panther, Avengers: Infinity War, Ant-Man and the Wasp, Captain Marvel, Avengers: Endgame, Black Widow, and Shang-Chi and the Ten Rings.
Speaking of Marvel films - Shang-Chi and the Ten Rings debuts on Disney+ for all subscribers to watch at no additional charge. Same for the film Jungle Cruise.
Home Sweet Home Alone (the new Home Alone reboot film) debuts.
Season 2 of The World According to Jeff Goldblum debuts.
A new short from The Simpsons that pays tribute to Disney+'s brands
A special about Boba Fett (expect a Book of Boba Fett sneak peek or trailer in this, I would imagine)
Michael Keaton series Dopesick debuts on Star within Disney+ in international markets outside the US.
A Frozen spin-off series Olaf Presents with Olaf retelling classic Disney stories.
And short films including Luca tie-in Ciao Alberto.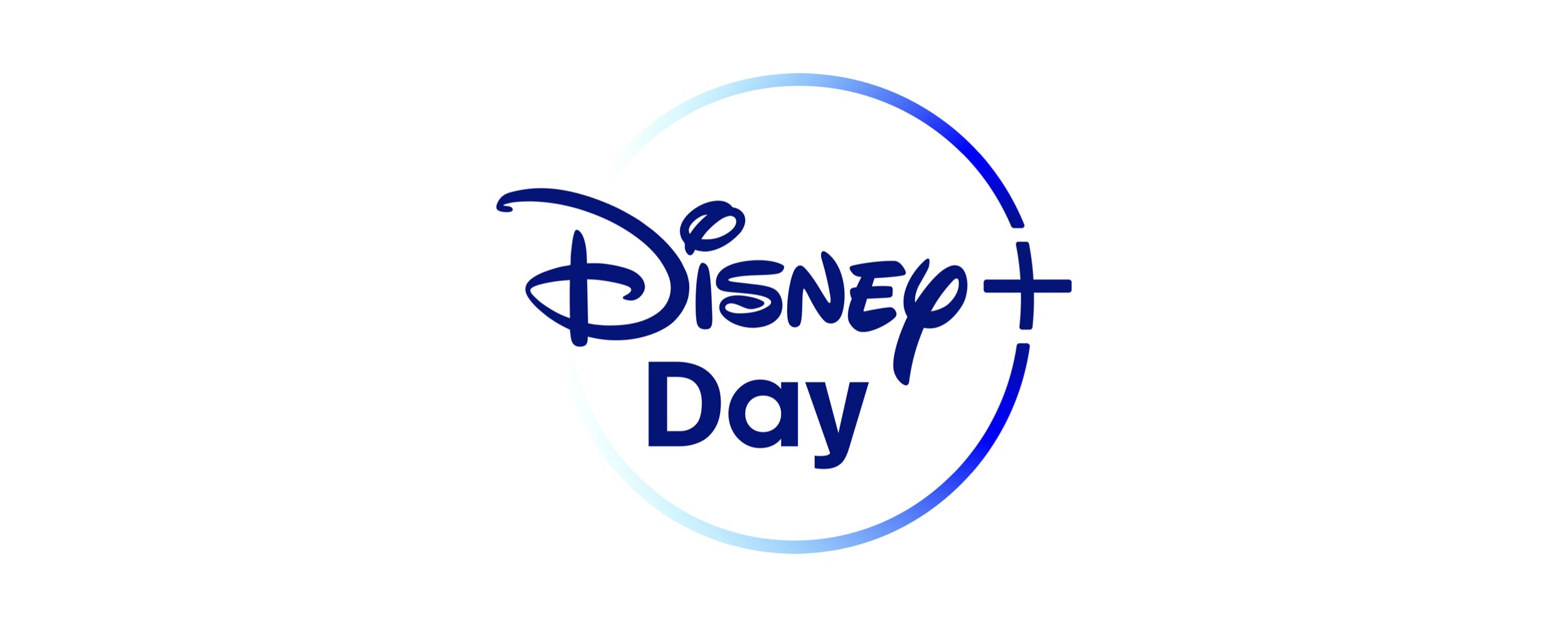 ---
Emilio says he ain't no anti-vaxxer. Says he is "anti-bully"
Mighty Ducks: Game Changers star Emilio Estevez has issued a public statement to clarify that he isn't anti-vax, which was certainly the impression we were all left with when he chose not to abide by Disney's mandatory vax policy for on-set cast.
In a lengthy statement, he recounts discovering he had COVID at the tail end of production on the first season of the show and has been dealing with long-COVID symptoms since. The two key points he makes in his statement:
In the final analysis, this was nothing more than a good old fashioned contract dispute and not, as some would believe an anti-vaccine position.
Simply put, I am anti-bully.

My exit from the show was due to a myriad of creative differences – any other narrative is false.

To the fans of the franchise – I am as disappointed as you are.
I don't really get how he is "anti-bully" - is it that he feels that the producers are bullying him as part of good old-fashioned contract negotiations? Or is it that staff are being bullied into mandatory vaccination? He isn't clear
---
Listen to your friend C3PO - he's a cool guy
The tweet from Big Bird promoting vaccinations over the weekend stirred interest in this campaign poster featuring your favorite Star Wars characters. I saw a number of people sharing the below poster reportedly seen in doctors offices across the US. The idea of using pop culture characters in a non-partisan promotion of basic health initiatives seems like something from a long time ago, in a galaxy far, far away.
It turns out that it was actually part of a broader campaign against measles which included a video public service announcement:
The director of the commercial recounts his experience filming the PSA in an oral history of the campaign at MEL Magazine:
I just did that one day of shooting and that was it. Then I was off to do another PSA with Christopher Reeve at Pinewood Studios on the set of Superman. That commercial was it for me and Star Wars. I'm still a great fan of Star Wars though. I love it and was glad I got to be a part of it.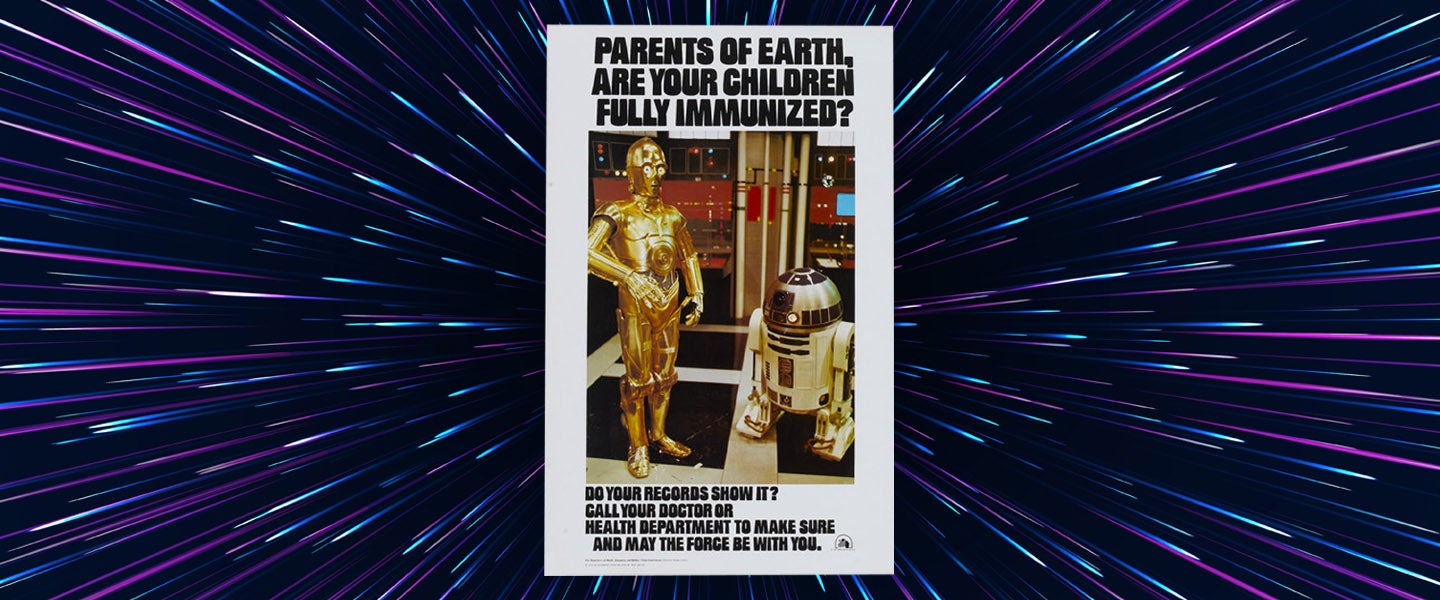 ---
The gentle pleasures of Joe Pera
My favorite TV discovery of 2021 has been Joe Pera Talks With You. Made for Adult Swim, every episode of the show (which runs about 11 mins per episode) celebrates the pleasure and joy that can be found in every day life. It's funny, touching, and weirdly spiritually fulfilling. It's quietly incredible TV.
With season 3 returning to Adult Swim this week, Jason Zinoman has a piece about Joe Pera and his show in the New York Times:
Pera plays a choir teacher from small-town Michigan who makes Ted Lasso look like Dexter. The 11 minute-or-so episodes are patiently, gracefully shot without a single swirling camera, goofy font or burst of color. It stands out on the Adult Swim schedule the way a sex tape would on Disney+. There are bits of plot, including a budding romance with a survivalist (played by Jo Firestone, whose consistent likability makes her the Tom Hanks of comedy) or the death of a grandmother, but much of this show hinges on creating a very peculiar tranquil mood.
---
TeeVee Snacks
---
15 years since we said goodbye
I couldn't find anywhere online to verify this, but I believe today marks 15 years since the airing of the final episode of Aussie sketch series The Ronnie Johns Half Hour.
The final episode can be found on YouTube (but cannot be embedded).
---
Trailer Park
Hellbound debuts on Netflix Nov 19.
Yellowstone: 1883 debuts on Paramount+ Dec 19.
---
What's next? Tomorrow.