It has been a huge day of very welcome news today:
In expected news today... Dune 2
It came as little surprise today that Dune 2 has been given the greenlight by Warner Bros. The first film was seen as a risk despite a relatively moderate $165 million budget. But then the box office takings for the film crossed $220 million globally (with a US $40 million opening weekend), which made the likelihood of a sequel almost certain.
The interesting component of all of this is that it debuted in the US concurrently in cinemas and HBO Max. What was the viewership like on HBO Max? Okay, but not amazing. Samba TV report 1.9 million accounts watched it at home, which suggests most of the viewership for the film happened at the cinema. This is counter to the trend of the past year which is that the performance of a film at the cinema roughly matched HBO Max viewership.
The two films to buck the trend tell us something. Dune, a visual spectacle that is the very epitome of a big screen theatrical experience, drove audiences to cinemas, meanwhile the recent Sopranos prequel movie The Many Saints of Newark, a film with limited feature film ambition, tanked at the box office, but performed amazingly well on HBO Max.
Warner Bros has made the sequel announcement this week likely in an attempt to juice viewership for the second weekend of release. This news creates the perception that audiences are missing out on a pop culture phenomenon if they don't see it in the cinema. HBO Max releases have also reportedly stifled second weekend box office (if you're to buy into the narrative set by HBO Max detractors).
And just a quick final thought about HBO Max and its 2021 day and date releases of Warner Bros movies - there has been a lot of conversation about lost box office revenues thanks to HBO Max. A counterpoint to that narrative: WarnerMedia are years behind Netflix in building a customer base for streaming. That is the future of where all of this is headed and WarnerMedia cannot risk being left too much further behind. The loss of Dune dollars at the box office by supercharging HBO Max... well, that's the cost of not having embraced streaming in a bigger, more meaningful way earlier.
---
In absolutely expected news...
Succession, a series that has been building in critical acclaim and viewer enthusiasm, has just had its fourth season announced.
The move is unsurprising given the fact that the family saga drew more than 1.4M viewers across all platforms on its premiere, marking the best launch night performance of any original series since HBO Max went live.
The show is a huge success. But creator Jesse Armstrong isn't keen to outstay his welcome. There's no confirmation, but it is possible that the fourth season may well be its last.
---
And in really surprising news... Happy Valley season 3
A third and final season of Happy Valley has been announced with Sarah Lancashire set to return as Sergeant Catherine Cawood.
The third season will follow Cawood as she discovers the remains of a gangland murder victim, sparking a chain of events that leads her back to Royce. Cawood's grandson Ryan is now sixteen and still living with her, but he has ideas of his own about what kind of relationship he wants to have with the man she refuses to acknowledge as his father. Still battling the seemingly never-ending problem of drugs in the valley and those who supply them, Cawood is on the cusp of retirement.
---
BBC refreshed... sorta
In a marketing makeover, the BBC has refreshed a number of its logos.
You can take a look at the new logos on the BBC site: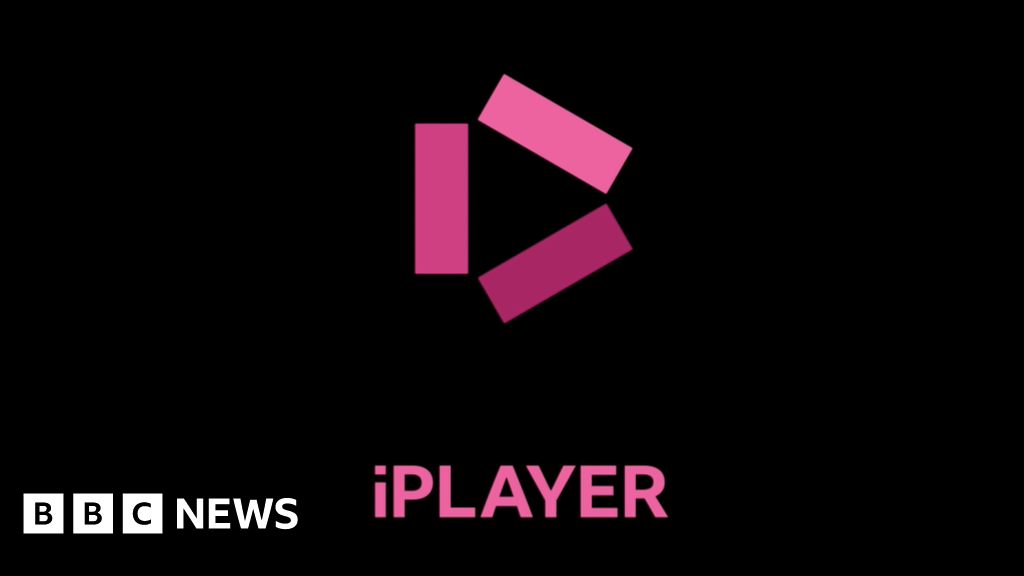 The only thing is... the BBC Sounds logo looks very familiar to fans of W1A (a 2014 satirical series about the bureaucracy of the BBC):
---
TeeVee Snacks
---
Trailer Park
Paris in Love is a Paris Hilton reality show about... something. It debuts Nov 11 on Peacock.
A Man Named Scott debuts on Amazon Prime Video Nov 11.
Doco Procession debuts on Netflix Nov 19.
The Unforgiveable starring Sandra Bullock debuts on Netflix Dec 10.
Doco Clerk about Kevin Smith gets released to digital on Nov 23.
The brilliant and exceptionally funny How To With John Wilson debuts season 2 on HBO Max Nov 26.
Sacrifice debuts on BET Nov 4.
The Line debuts on Apple TV+ on Nov 19.
---
What's next? Tomorrow.