The Emmy Awards, like most award shows, has been haemoraging viewers the last few years. In 2021 there was a spark of enthusiasm that the ratings went up over the previous year, but 2022 has viewer numbers nosediving once more.
A new record has been set for lowest viewership of the Emmy Awards: 5.5 million people. And just to demonstrate what a viewership decline that is, this means half the number of people watched the awards this year than the last time NBC were the host broadcaster back in 2018.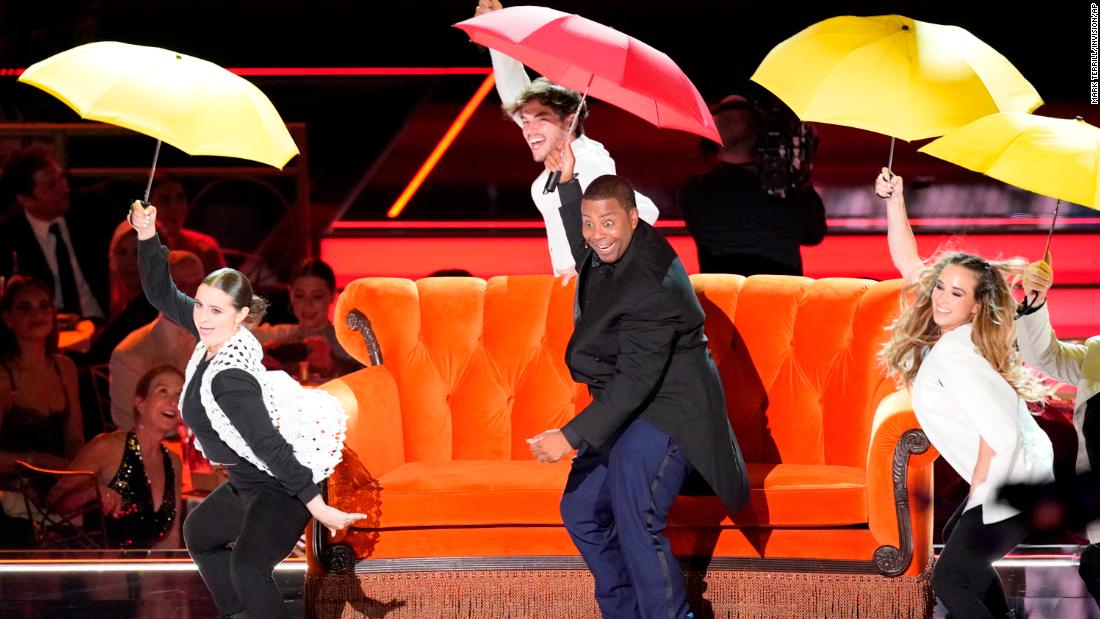 ---
Why so serious?
Squid Game creator Hwang Dong-hyuk has heard fans complaints about Netflix staging a reality competition show out of his drama series. And frankly, he's cool with it. If anything, he thinks fans need to chill out:
I feel like whenever you take things too seriously, that's really not the best way to go for the entertainment industry. Doesn't really set a great precedent.
There's no word still on when Squid Game: The Challenge will debut, nor when we may see season 2 of the OG drama.
The very good Ramy returns for season 3 on Hulu Sept 30.
The very naughty Chucky returns to Syfy for season 2 on Oct 5.
Netflix's promo streamed event Tudum will take place Sept 24.
Shantaram is the new Apple TV+ show starring Charlie Hunnam. It debuts Oct 14 with three episodes.
Abbott Elementary season 2 returns Sept 21 on ABC.
Season 2 of Avenue 5 debuts on HBO Oct 10. It has been 2 years since season 1.
Hilary Swank stars in new ABC drama Alaska Daily, which debuts Oct 6.
The Curse of Bridge Hollow debuts Oct 14 on Netflix.
---
Another day of lemons, another day of lemonade. Delicious. I'll see y'all back at the stand tomorrow.