Huge news for younger millennials: It is the 20th anniversary of the release of the first Harry Potter film and the gang is getting back together. In a TV event similar to this year's Friends reunion, the now-adult cast of the Harry Potter films will reunite for Harry Potter 20th Anniversary: Return to Hogwarts. It debuts on HBO Max Jan 1.
Producer Casey Patterson:
"There's magic in the air here with this incredible cast, as they all return home to the original sets of Hogwarts, where they began 20 years ago," Patterson commented. "The excitement is palpable as they prepare to take their fans on a very special and personal journey, through the making of these incredible films."
All the names you expect to take part in a reunion special will be involved. But there is one figure who is very noticeably absent from the announcement: Harry Potter author JK Rowling. The official word is that this special is about reuniting those directly involved in the making of the film and that Rowling will be seen in archival footage.
But, c'mon. We all know that if Rowling hadn't made herself such a controversial figure in recent years, she would be a big part of this.
---
Is Lizzy Caplan having fun yet?
It has been a big week for Lizzy Caplan news. And as this newsletter is covertly a Lizzy Caplan fan publication, I'm more than ready to report it all.
Not only is she set to star in a Fatal Attraction TV series for Paramount+ (as reported earlier in the week), she will also star in an adaptation of a series based on Taffy Brodesser-Akner's book Fleishman Is In Trouble. In the series she will play the best friend of the titular Fleishman and serve as series narrator.
Fleishman Is in Trouble follows the recently separated, 40-something Toby Fleishman, who enters the world of app-based dating and finds more success than he ever had the last time he was single, near the end of medical school. When his ex-wife, Rachel, disappears, he's left with the kids and no hint of where she is or whether she plans to return. Balancing parenting, friends, a long-awaited promotion at the hospital, and all the eligible women Manhattan has to offer, he realizes he'll never be able to figure out what happened to Rachel until he can more honestly examine what happened to their marriage.
---
Are we having fun yet? Perhaps, but without Lizzy
The proposed Party Down reboot has been given the greenlight. It is coming back for six episodes. The original cast is coming back, but without Lizzy Caplan who is busy starring in two other TV shows right now.
Party Down, one of the funniest comedies of all time, was a ratings disaster when it aired initially on Starz, but since its cancellation it has built a deservedly large fan following.
Returning to the series is Adam Scott, Ken Marino, Jane Lynch, Martin Starr, Ryan Hansen, and Megan Mullally.
Personally, I'm torn on this news. I'm happy to see the show back, but it's beyond sad that these characters may still be working catering jobs. Especially considering the hopeful ending of the second season/series ender.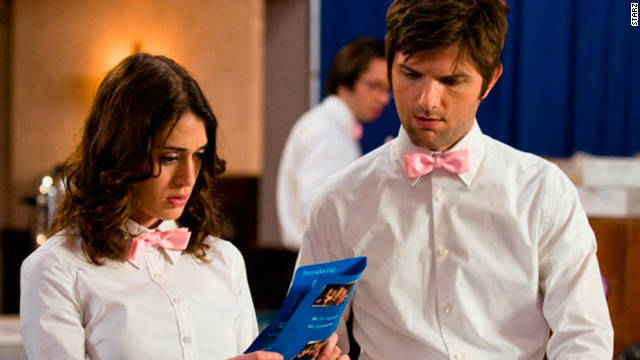 ---
Reviews are in for Amazon Prime Video's Wheel of Time
When it was first announced that Amazon was making Wheel of Time out of the Robert Jordan series of books, word was that this was Amazon seeking its own "Game of Thrones" (ie a big splashy fantasy drama that will capture a sizeable mainstream audience globally). Having seen the first few episodes, the show certainly isn't that. I found it paced similarly to a modern network drama and too packed with what I will artfully refer to as "magic shit" to capture the attention of the mainstream.
But if you're a fan of the books and/or glossy fantasy shows, this might be a winner for you.
This morning the review embargo has lifted ahead of its release on Prime Video this weekend. Here's a grab bag of critics opinions:
Ben Travers @ Indiewire:
The CGI can be… a lot to swallow, especially in the premiere's big battle, when an army of 10-foot tall werewolf hogs (which are technically called Trollocs) start tearing up the town, slurping up human intestines, and spewing out blood every which way. When Moiraine finally uses her magic to kill one, the visual effect looks like it belongs on "Xena: Warrior Princess" instead of a pricey Amazon original — a thought that crossed my mind a few times during the initial six episodes.
Preeti Chhibber @ Polygon:
In the six episodes made available to reviewers, there are plenty of battles and monsters that strike fear into the most heroic of hearts. But part of what people love so much about Jordan's series is that it's the hero's journey, an epic quest, but turned sideways and far more gender inclusive than its mainstream compatriots at the time. Consider yourself warned: don't come to The Wheel of Time for gratuitous sex scenes.
Daniel D'Addario @ Variety:
There's nothing wrong with voice-over in principle: It can be used well or poorly. But there is a sense, from this show's first moments, that it's bursting out with story, so much so that it can't tell it all subtly, or using the tools of dialogue and characterization. The result is a show that may well please Jordan's core fandom from the first but which makes for a frustrating watch for viewers who care less about whether "The Wheel of Time" outdoes "Game of Thrones" for spectacle than about whether the show they're watching is coherent and well-crafted on its own terms.
---
TeeVee Snacks
---
It's Netflix's reality and we're living in it
Have you noticed that reality shows are becoming a bigger and bigger part of your Netflix experience? There's a reason for that: they're cheaper to make, faster to make, and Netflix can commission a lot more of them than they can a drama.
Netflix, like most streamers, started out luring subscribers with hugely expensive, flashy scripted dramas and comedies before moving onto content that works just as well for retention, but costs significantly less. They had some early wins with stand-up comedians and comedy specials, but eventually worked out the formula for a successful on-demand reality programming.
Riegg soon scored a couple of hits, including "Queer Eye," a reboot of the popular Bravo show, and "Nailed It!" a cooking series hosted by Nicole Byer. The company then ventured into dating shows with "Too Hot to Handle" and "Love Is Blind," as well as documentary soap operas "Selling Sunset" and "Bling Empire. Over time, as it expanded internationally, Netflix began creating local-language versions of its most-popular shows, mimicking the traditional model of reality TV.
It's worth considering that Netflix took some time to find what worked when translating reality to an SVOD. There's all the talk right now of how complimentary Discovery's reality programming is to Warner Bros' scripted fare as those companies merge - frankly, Discovery networks style programming just doesn't adapt as well in a streaming environment. As Discovery gets more serious about programing for digital audiences, it is going to have to drastically rethink its content. 20 years from now, I sense that the Discovery side of this merger is going to be looked upon as the AOL of AOL-TimeWarner.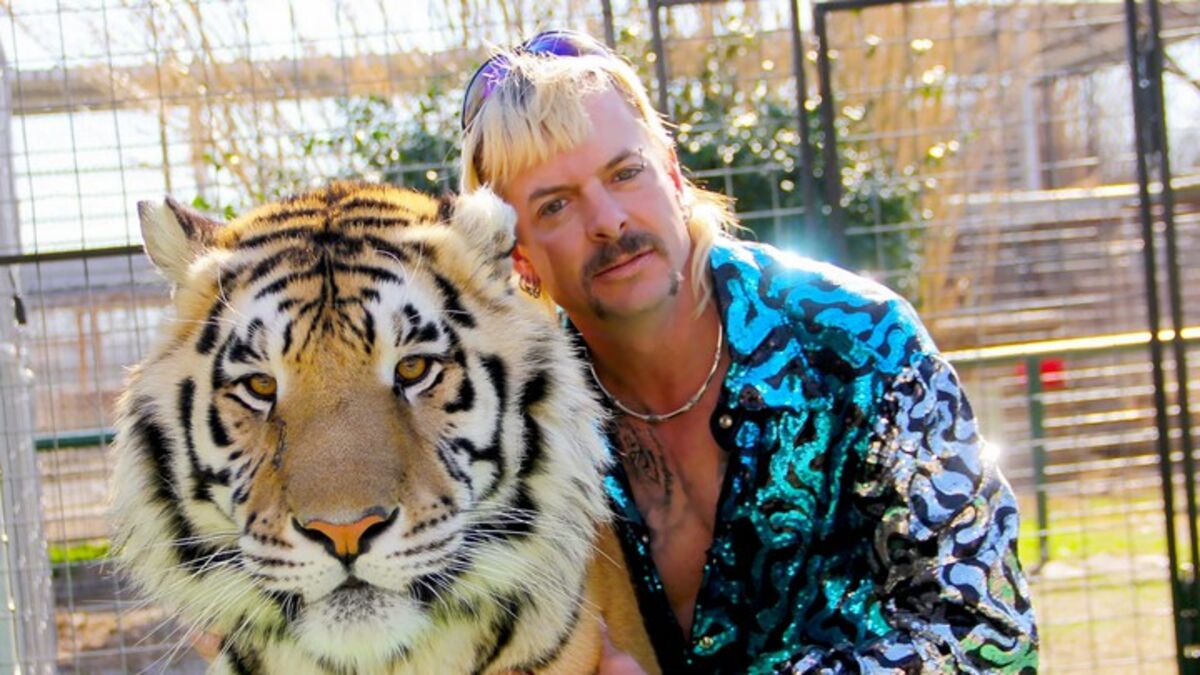 ---
Trailer Park
[Previews for the YouTube clips aren't working today for some reason. Sorry - it's out of my control]
The fifth and final season of F Is For Family debuts Nov 25 on Netflix.
https://www.youtube.com/watch?v=RyJqGOLcNdo
Don't Look Up debuts on Netflix Dec 24.
https://www.youtube.com/watch?v=RbIxYm3mKzI
The Expanse returns for season 6 on Amazon Prime Video Dec 10.
https://www.youtube.com/watch?v=fb01ds-4IC4
How To Ruin Christmas 2 debuts on Netflix Dec 10.
https://www.youtube.com/watch?v=uRtNeb_drX4
The Slow Hustle debuts on HBO Dec 7.
https://www.youtube.com/watch?v=uUS6AVKTU8g
---
What's next? Tomorrow.