Netflix chief Reed Hastings surprised investors during the infamous recent Q2 earnings call by saying that Netflix, a company that had been steadfast in not wanting to dilute its content with advertising, would look to introduce an ad-tier. Reportedly, this was news to staff internally too.
Nobody was expecting to see Netflix move so quickly in bringing this to market quickly. During that same call, Hastings advised they'd "figure it out over the next year or two." But it looks like Netflix have moved quickly. A recent memo advised staff that the company was aiming to introduce an ad-supported membership tier in the final three months of the year. A plan to crackdown on password sharing would be introduced at the same time.
To clarify, if customers don't want advertising, they will just be able to continue on with their existing plans. But for those who want to save some money on their monthly bill, they will be able to choose a less expensive plan that also has ads.
I would argue that once the ad-technology is in place, Netflix should take this opportunity to introduce house ads for all payment tiers. It would vastly improve discoverability on platform and establish viewer interest in new programming - house ads would do so much to stop shows just vanishing into the Netflix void.
---
RIP the iPod
After 20 years, Apple has finally pulled the plug on the iPod. The last iPod in the range still available to buy is the iPod Touch. It remains on shelves while stocks last.
While known primarily as a music player - the initial iPod could hold a whopping 1000 songs (certainly more than my 32mb Creative Zen player could hold), the devices quickly expanded their storage, added screens, and enabled users to watch TV shows and movies purchased through the iTunes store.
It's important to keep in mind what a huge on-ramp this was to having consumers come to expect that they could watch personal media on portable devices. Also, it opened up a market for digital TV show sales. The initial success of The Office is attributed to that show being made available to buy episodes individually by younger viewers with iPods. It was the iPod that broke TV free of the DVD binge consumption model.
---
Pinkwashing Julia Childs
The current wave of biographical TV shows has made me really uncomfortable. So many of them based in recent history, with so many of them taking considerable liberties with the truth.  
HBO Max show Julia is one of the bigger offenders. In that show trailblazing TV producer Ruth Lockwood was completely erased in favour of the fictional, completely made-up Alice Naman. Naman, an African-American character exists in the show only as a way to bring diversity to an otherwise very white cast of characters.
Is the truth even that important? Is the viewer benefiting by seeing these inclusionary stories? If so, why do I feel so squicked out by the idea of it?
John Birdsall, a biographer of food personality James Beard, has written about the experience of watching the deeply homophobic Julia Childs having her reputation and real-world behaviour cleaned by the series.
This is a cruel revision of the truth. Not only did the real Julia dislike the queerness that, throughout the decade of the 1960s, was becoming more and more manifest in public, but it was exactly the kind of homophobia Julia embraced that made navigating public and private life an almost impossible dilemma for a closeted figure like James, someone even more famous than Julia was in 1963.
Dramatic licence is one thing, but gosh is it entirely another thing to completely rewrite history. Especially when real-world victims are once again being abused for the benefit of those who oppressed them.
It is a gross stew of deceit being cooked up by this show.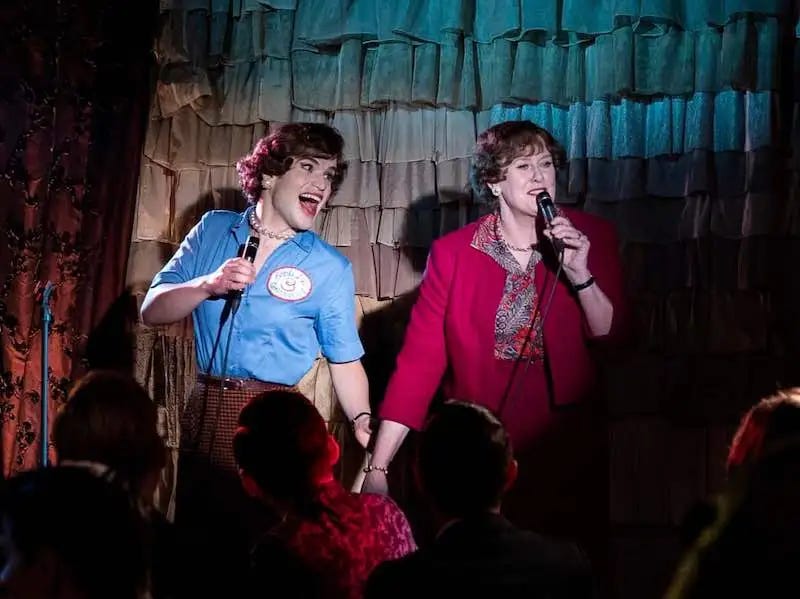 Hustle, a new film starring Adam Sandler, debuts on Netflix 10 June. This is one of his more grown up/"one for me" movies.
Westworld returns to HBO June 26 for season 4.
---
Have a swell day. It's a wet one for many of us on the Australian east coast. Stay dry and try not to freak out too much - it shouldn't be as severe as it was just a few months ago.