There's not a lot of work for rabbit animal actors, but it is always exciting to hear of a potential job. No doubt animal wranglers are working with their rabbits to get them prepped for a starring role in the upcoming Fatal Attraction TV series where they can work alongside Lizzy Caplan.
Caplan will star in Fatal Attraction, made for Paramount+, playing the Alex role made famous by Glenn Close in the original film. (No, I don't recall the name of the bunny actor featured in that film).
Being 2021, the new series will update the charged sexual politics of the movie.
The new Fatal Attraction is described as a deep-dive reimagining of the psychosexual thriller and explore themes including marriage and infidelity through the lens of modern attitudes toward strong women, personality disorders and coercive control. Caplan will take on the role of Alex — previously portrayed by Glenn Close in the movie — who likewise becomes obsessed with her lover after a brief affair.
---
TeeVee Snacks
Simon Helberg will reprise his role as Howard from The Big Bang Theory (AKA Old Sheldon) in Young Sheldon. Read: Deadline
Twitch is now available as a streaming app on Nintendo Switch. Still no Netflix. Read: The Verge
---
Disney stock slumps ahead of PR blitz
I'll keep this brief as I'm trying not to buy too much into what a quarterly result means. Look for trends and not just just the financials of a three-month period which can be impacted by all sorts of issues.
Disney posted its results yesterday, which noted a slow-down in subscriber numbers. Disney+ was still up 2.1 million subscribers over last quarter for a total of 118.1 million global subs.
While there was some coverage related to growth in India thanks to its Hotstar streamer, the trade reporting on the numbers is very US-centric. As is investment in the company, as the stock price took a tumble yesterday.
Some things worth considering:
Yes, there probably is a ceiling on growth for Disney+ - but also keep in mind that in the US the service is still very much focused on kids/families. It doesn't have the Star content on platform which drives a lot of adult viewership and retention to the platform internationally. And even internationally, Star isn't meeting potential as it is hampered by Disney working out what it will do with its Hulu brand as it waits to buy it out in full from Comcast. Once Disney+ increases adult engagement, more growth is on the cards.
Today Disney+ marks its second birthday with a huge content blitz. Expect to see a lot of coverage about Disney+ content over the next 48 hours - especially if the company reveals upcoming Marvel or Star Wars news as part of their branded Disney+ Day.
Disney also has its eye on the Metaverse.
Chapek gave no specific details of Disney's plans on the results call, in keeping with a concept that is still very much in its early stages across the tech industry. But he indicated in a further interview on CNBC on Wednesday that the company's Disney+ streaming service would be involved. In the interview, Chapek said he saw it as an extension of Disney+, through the "three-dimensional canvas" he envisions for new types of storytelling, which could involve a cast of characters that ranges from Mickey Mouse to Snow White, Iron Man and Luke Skywalker.
Something to keep in mind with Disney and the metaverse - a big portion of Disney's revenue comes from its theme park division. That's the division most under threat if Disney consumers can start visiting virtual reality Disney worlds. Suddenly an aspiring actor in a Donald Duck outfit is a whole lot less fun.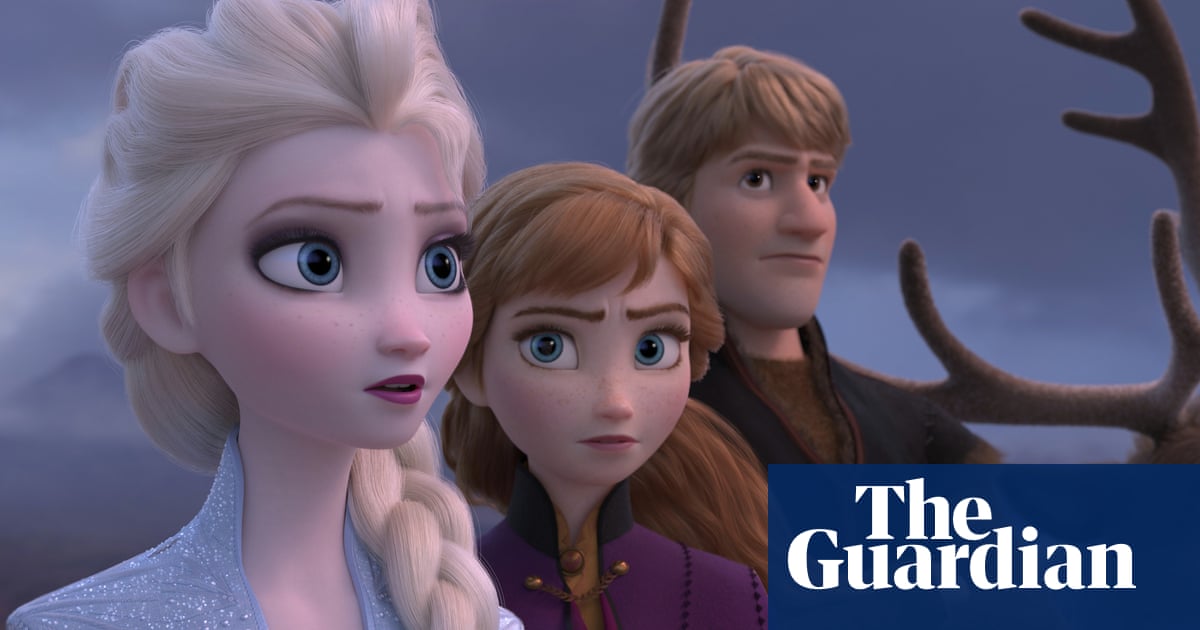 ---
Was Impeachment: American Crime Story DOA?
With the final episodes of Impeachment: American Crime Story having now aired, there are a number of articles floating around asking why the show didn't really take off. It was so highly anticipated that there was the immediate assumption it'd be a talking point throughout its run.
TV critic Inkoo Kang runs through the various reasons why the show failed to ignite in a piece for The Washington Post (it wasn't very good, people are tired of the Clintons, etc). But this one caught my interest: there was no real crime in the season of American Crime Story. The season was simply off-brief.
All the awful stuff that happens to Monica is more or less legal: her affair with Bill, her victimization by Linda, her sexual humiliation by the press and Ken Starr, even the vast right-wing conspiracy that sought to take down Clinton and accepted Lewinsky as collateral damage. But because so much of the season is framed around the friendship between Monica and Linda, as well as the parsing of legal technicalities ("It depends on what the meaning of the word 'is' is"), there's a smallness to "Impeachment" that there wasn't in its predecessors, which tackled larger issues of race, class and homophobia. Lewinsky and the women associated with Clinton's sexual misdeeds were certainly victimsof sexism, but for too much of the seasonthe show is more interested in underscoring Linda's betrayal than in indicting systemic issues.
---
Kids TV is driving streaming consumption...(?)
Kids content studio Pocketwatch (their most notable brand is Ryan's World) hired financial advisory firm Lazard to present data that, coincidentally, speaks positively to its business model of making and selling shows for kids.
The findings released suggest that the previous thinking that streaming providers used kids services for retention is outdated and it is kids content that is driving viewing on streamers.
While I'm sure that kids content is being consumed at high volumes on streaming services (and demand is high to acquire sought-after kids/family content such as recent acquisitions of Moonbug and the Roald Dahl catalog), there's nothing here that suggests that kids content is doing anything to acquire new subscribers.
Are parents actively subscribing to streamers for new content? Maybe. Maybe not. There's nothing here that suggests that either is true. But there is a lot to suggest that Pocketwatch is keen for a lucrative sale.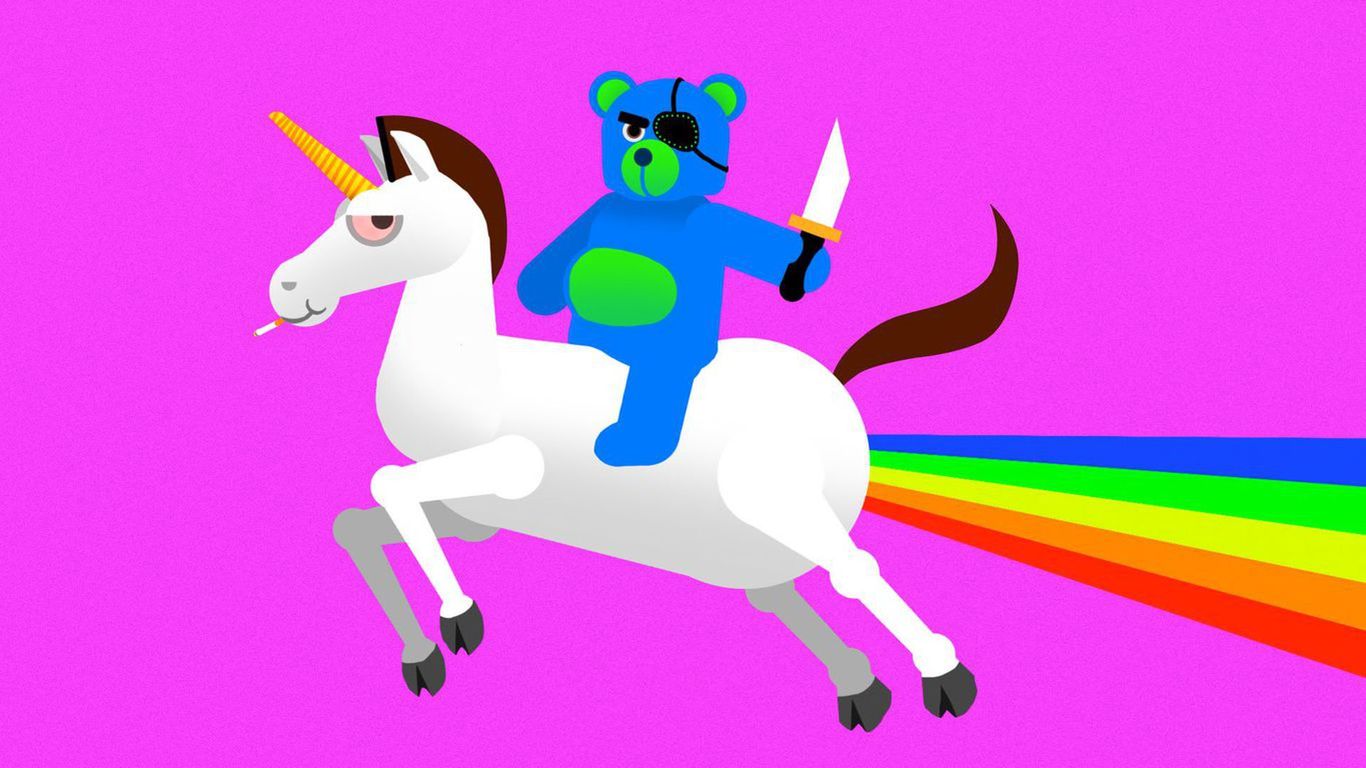 ---
Paul Thomas Anderson on the future of cinema
I'm always interested to hear what Paul Thomas Anderson has to say about movies. He's a celebrated filmmaker responsible for some of the best American films over the past 25 years (Boogie Nights, Magnolia, There Will Be Blood, Phantom Thread), but way from the camera he has a strong populist sensibility. The guy LOVES Adam Sandler movies.
He's currently on the promotional circuit for Licorice Pizza (a film I'm dying to see) and in an interview with Variety he was asked about the future of movies. PTA  explained that he was perfectly happy for people to watch his movies streaming. He also expressed some concern over the longterm viability of cinema exhibition, but doesn't think cinemas are going away anytime soon.
"We've heard that scare before, and then it goes away when a few great films come out that are of a smaller scale and a little bit more creatively minded. I'm not going to lie — there's been a couple of moments where I thought the sky was falling. The theatrical exhibition industry had a much-needed and long-coming kick in the pants, didn't it? They built 25-plexes and 30-plexes and all that kind of stuff, and it got bigger and bigger and sh**tier, and you know what, you're shocked that they're empty? Well, what did you think was going to happen? They built these pyramids for their demise."
---
Trailer Park
Netflix's David Fincher doco/essay series VOIR debuts Dec 6 on the streamer.
Power Book IV: Force debuts Feb 6 on Starz
Downton Abbey: A New Era is released into cinemas in March.
A new batch of Looney Tunes cartoons hit HBO Max Nov 25.
---
What's next? Tomorrow.