Look, there are folks out there that believe what they see and hear on Fox News. It is a news service that reconfirms people's opinions and, in turn, creates a strong bubble around the news. Once you are in that bubble, how can you trust the 'media' (which apparently Fox News isn't) when they are telling you something different from the trusted voices on Fox News?
But that faith has apparently been damaged by the Dominion lawsuit in which the voting machine company is suing the entertainment news channel for US$1.6 billion.
Surveying 338 U.S. adults who identify themselves as Fox News viewers last week, Maru Group said that 21% of respondents now trust the network less, while 16% disclosed that they had a less favorable view of Fox News on-air hosts Tucker Carlson, Sean Hannity and Laura Ingraham.
Of course, this is just one survey and it is folks self-reporting. As we all know, what people say and what they do in the privacy of their home are two very different things - Fox News remains the number one cable channel in primetime - for the week of March 6-12, it was drawing an average fo 2.2 million viewers.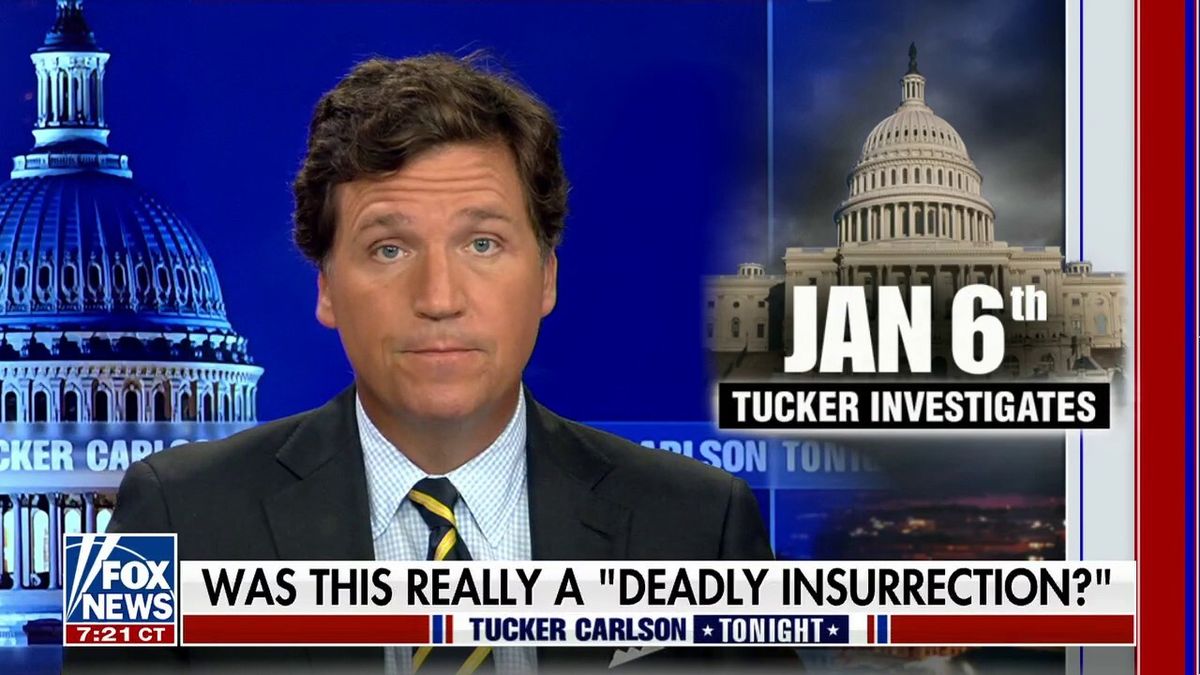 This text message conversation between Tucker Carlson and an un-named person, entered into discovery by Dominion, amuses me so much.
But really, who watches primetime cable news anymore?
The dirty secret of the cable news channels in the US? The hot timeslots are no longer the primetime news shows like Tucker Carlson or that one night a week where Rachel Maddow hosts. It is the late afternoon and early evening shows that are now outrating the primetime lineup
The biggest draw on Fox News is not Tucker Carlson or Sean Hannity; it's "The Five," the 5 p.m. chat show that, except for live sports and the hit drama "Yellowstone," was last year's most-watched program on all of cable TV.

In January, Ari Melber's 6 p.m. legal affairs program outranked everything else on MSNBC — the first time in the network's 27 years that a show outside the prime-time window of 8 to 11 p.m. took top honors. On CNN, Erin Burnett at 7 p.m. and Jake Tapper at 4 p.m. drew bigger audiences than the once-peerless evening lineup.
---
RIP Brian Walsh
Saddened to see a media release hit my inbox just a few minutes ago from The Foxtel Group announcing the pasisng of Foxtel exec Brian Walsh. In addition to leading the development of Foxtel's original series over the years (he was with Foxtel from the mid 90s), he was a leading Australian TV exec with his hand in some of the nations most iconic TV programming.
You can read the below statement from Foxtel about his passing, which outlines his many career achievements.
Personally, I only met Brian a handful of times. But some of those times involved a beer in my hand and I found him to be a warm, interesting and interested person. I really liked him, so it is not just out of politeness that I mention his passing. He was a gentle, polite titan.
The Foxtel Group today expressed its profound sadness at the sudden loss of Brian Walsh, an iconic figure throughout Foxtel's 28-year history and one of the most admired creative leaders in Australian television. Brian died in Sydney yesterday.

Brian began his career with ABC before going into feature film production and distribution at Palm Beach Pictures and promotions and publicity at Sydney Radio Station 2SM. After five years at Radio 2SM, Brian joined Network TEN, where he launched major network events, including the acclaimed Kennedy Miller mini-series "Vietnam", "The Bangkok Hilton", and "The Dirtwater Dynasty". Brian's also credited with responsibility for the global success of the iconic Australian family drama series, "Neighbours" and launching the careers of Kylie Minogue, Jason Donovan and Guy Pearce.

Brian initially established his reputation as a gifted media, entertainment and sports publicist. His CV is a roll-call of iconic moments in television marketing and publicity including the creation of the Simply The Best season launch for the National Rugby League which featured Tina Turner. Brian was also the creative force behind a series of blockbuster Grand Final and State of Origin Entertainment shows and events while also being the much-loved publicist for the largest Australian international concert tours including by Michael Jackson, Mariah Carey, Neil Diamond, Ricky Martin and Barbra Streisand.

In 1995, Brian was a key member of the management team that established Australian subscription television with the launch of Foxtel. Brian's talent and his unique ability to engage people saw him become Foxtel's creative force over the past two decades including overseeing all scripted and unscripted commissions for the Foxtel Group. This includes some of Australia's best quality, most loved television series including Wentworth, Upright, Deadline Gallipoli, The Kettering Incident, The End and most recently the award-winning and globally distributed series Love Me, Colin from Accounts and The Twelve.

Foxtel Group CEO Patrick Delany said: "This is a very difficult day for the Foxtel Group family, for Australia's creative community and the millions of Australians who watched and loved the stories that Brian bought to life through television. Australia's creative community has lost a much-loved figure in Brian.  For us, the loss is heavily felt.

"At the Foxtel Group, Brian was a long-time mentor, a confidant, a colleague and an unwavering friend to so many. Today, we are grieving Brian's passing. Our condolences go to his family and to those closest to him. We have lost an icon of Australian television that will never be replaced. Rest in peace, Brian."
Essex Country, a TV series based on the graphic novel by Jeff Lemire (Sweet Tooth) debuts on CBC this Sunday.
Kill Boksoon debuts March 31 on Netflix.
---
That's it for today. And for the week. The newsletter will be back Monday morning (local time), but there is the supporters-only Always Be Streaming newsletter published about eight hours from now.