It was a bad news/good news kind of day for Netflix as it reported its quarterly earnings. If, back in April, the streamer had reported a loss of just under a million subscribers, there would have been the same freak-out we witnessed where the company lost 70% of its share value after reporting a subscriber loss for the first time. But today, after projecting a 2 million sub loss, Netflix reported just 970,000 lost subs and Wall Street rewarded them. Stocks surged 6% for Netflix. Competing media companies Disney, Paramount, and Warner Brothers Discovery all saw stock prices go up.
In further good news, Netflix reported that its share of total TV viewing in the U.S. hit an all-time high of 7.7% in June, up from 6.6% in June 2021.
And the ad-tier for Netflix? It rolls out in early 2023, but the company isn't revealing which markets will be first to get the new tier.
Netflix to buy Animal Logic
In an effort to support its own animation production, Netflix has purchased animation studio Animal Logic, best known for Happy Feet and The Lego Movie.
---
Game of Thrones deep dive: The war of the five pitches
Those interested in Game of Thrones will want to take a look at the must-read article from James Hibberd at THR. It is about the road from Game of Thrones to the production of the new prequel House of The Dragon.
It is about HBO, a company that has not been in the franchise business, wading its way through the next step of commissioning a follow-up series. The article dives deep into the five pitches for new shows, built off the back of 15 concepts that had been developed. It also dives into why we never saw Bloodmoon, the GoT series that saw a pilot filmed with Naomi Watts, but was never released.
Why wasn't it released? The answer seems to be that the show just wasn't great enough.
HBO's Casey Bloys:
"It required a lot more invention; it was higher risk, higher reward ... There wasn't anything glaringly wrong with it. Development and pilots are hard."
---
#ReleaseTheSnyderCut... or maybe don't and save $100m
You may be shocked to learn that many of the accounts demanding Warner Bros release the Snyder Cut of his Justice League movie were in fact fake. The article suggests that director Zack Snyder himself wasn't entirely innocent in any of this, just one of many bad-faith grifters.
Also, you may be forgiven for not remembering any of this. To recap:
Warner Bros spent $250m to make Zack Snyder's Batman vs Superman film. It brought in $874m at the box office. Huge risk for a relatively paltry reward.
In 2017, Warner Bros execs saw an early cut of Snyder's follow-up Justice League movie. Realizing they made a big mistake, the execs hired the then-popular Joss Whedon (remember that guy?) to oversee reshoots with a reworked script. That film cost $300m to make and made just $658m at the box office. Huger risk, paltrier reward.
A huge social media campaign followed, with Snyder fans aggressively demanding that Zack Snyder's original vision for Justice League be released for the world to 'enjoy'. The toxic bullying was eventually rewarded with HBO Max announcing that it would release the Snyder Cut on the new streaming service. It is believed to have cost approx $100m to birth into the world.
But weirdly, as soon as HBO Max released the Snyder Cut, social media got relatively quiet about it. And why is that? Well, a lot of them were bots, y'see.
There are lessons that should be learned from this. Money was lost, reputations, damaged, and innocents bullied.
Thankfully, in the end, the fans got what they wanted: a bloated piece of s**t film.
Bots for fun and profit
Just a quick reminder that the Zack Snyder Justice League incident isn't the first or last time we will see bots used to wage misinfo campaigns online in an effort to move the needle on a real-life result...
---
Mad Men turns 15, Oz 25
Happy 15th anniversary to Mad Men, maybe my all-time favourite TV series. It debuted on 19 July 2007. If you still haven't pressed play on the show, you really should reconsider whatever it is you are doing with your life, quite frankly. The good news is, the show is just waiting for you to press play on it.
The show is a reminder of a more innocent time often considered the good old days...
The office landscape depicted in Mad Men is a discordant symphony of microaggressions. The only people of colour are secretaries. LGBTQ people keep their true sexual identities to themselves. The women are routinely belittled, patronised and subjected to what we would now regard as textbook sexual harrassment.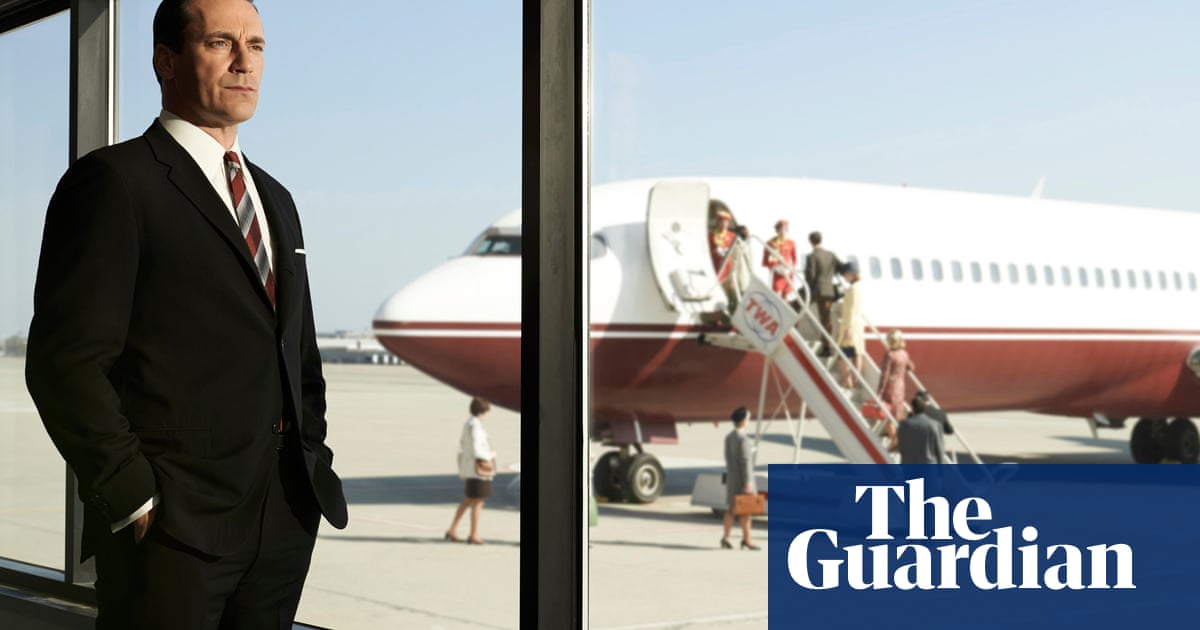 If you want to see where the dawn of premium TV cable shows began, it wasn't with The Sopranos or Sex & The City. Instead look to HBO's Oz, which debuted 25 years ago on July 12, 1997.
In addition to being an incredible, still very edgy prison drama, the show has an incredible cast who all got their first big break on the show. JK Simmons, Christopher Meloni, and Edie Falco being the most notable. Also, check it out for an incredible 'Sideshow' Luke Perry role.
The Fool debuts August 12 on Hulu.
Look Both Ways debuts on Netflix August 17.
Tekken: Bloodline debuts on Netflix August 18.
Fullmetal Alchemist: The Revenge of Scar debuts on Netflix 20 August. Fullmetal Alchemist: The Final Alchemy debuts Sept 24.
---
That's it for today. Will tomorrow be as busy a newsletter? Only one way to find out...