Google has confirmed that it is adding free streaming linear channels to its Google TV product (Google TV being the operating system that powers a lot of TVs and its newer Chromecast devices). The company has struck a deal with the ViacomCBS-owned Pluto TV to add its 300+ channels. One assumes they will not display any Pluto TV branding. Google also has the ability to add further channels not currently on Pluto TV.
It's a smart move by Google. These streaming linear channels (known as FAST channels - Free Advertising Supported Television) are increasingly more attractive to price conscious viewers who don't want to sign up to multiple paid streaming services. Plus, there are a lot of viewers still drawn to the experience of lean-back television.
Google's main hardware/platform rivals Roku and Amazon Fire TV both offer free FAST platforms in the form of Roku TV and IMDb TV, respectively. Google TV had to keep up and it has found a fast and elegant way to do so with this deal.
It's a smart move by Pluto TV. It gives the company additional revenue from Google who are using them to shortcut their way into this space. And you would have to assume that the service has likely reached its peak of possible users. How many more would find their way to the service without being baked into a major streaming platform?
The Pluto TV deal seems to be set only for the US, but it opens the door to Google TV delivering linear channels to its international markets where it can compete with the likes of competing platforms like Samsung TV Plus. Buy a new Samsung smart TV and you'll find a range of linear channels to watch. It isn't a Pluto TV-level 300 channels, but it shows that there is interest in bringing FAST channels to international markets.
You know who should have made this move? Apple.
Apple TV is the last major hardware/platform without a FAST option now. It would have done a lot to make the Apple TV Channels offering far more appealing than the current offering (which, let's be frank - that seems like a product with a sunset in its not-too-distant future).
Heck, Apple should just open up its wallet and swallow ViacomCBS whole and integrate it into the Apple TV+ experience. Paramount+ shows like Yellowstone, The Good Fight, Star Trek: Discovery, and Evil all fit the Apple brand nicely, as does the Showtime library, the CBS broadcast content speaks well to the monied-up older Apple customers, and CBS News has the sort of prestige that is befitting of the Apple brand identity. But I digress...
---
TeeVee Snacks
---
The Boys is ripping off The Animatrix
In the spirit of productions like The Animatrix and Star Wars: Visions, Amazon Prime Video series The Boys is getting an animated spin-off: The Boys Presents: Diabolical.
It will be a set of eight animated shorts all written by different creatives including:
Garth Ennis (creator of the comic The Boys)
Awkwafina
Andy Samberg
Seth Rogen and Evan Goldberg
Screenwriter Simon Racioppa
Aisha Tyler
Rick and Morty's Justin Roiland and Ben Bayouth
Sibling duo Ilana Glazer (co-creator of Broad City) and Eliot Glazer (producer of New Girl)
---
RIP FX On Hulu. Long Live FX.
A minor branding change for US subscribers to Hulu - it is retiring the always kinda awkward FX On Hulu brand in favor of just calling it FX.
For those unfamiliar, the mostly-Disney-owned streaming service Hulu added series from the Disney-owned FX cable TV channel to Hulu under a banner at the top of the screen FX on Hulu. It was a mix of FX series and shows made by the FX team exclusively for Hulu. Why these weren't just 'Hulu Originals' is a matter of semantics and awkward contractual issues.
Surely the end game is for the original series from the team at FX to take over and be responsible for producing the originals for Hulu? Though, one assumes that happens once Disney buy back the final stake in Hulu from Comcast.
Why the change? As per Variety:
But now Disney wants to make FX branding consistent worldwide across the Mouse House's direct-to-consumer and linear TV services, including Hulu and the FX and FXX linear channels in the U.S., Star Plus in Latin America, and Disney Plus in all other territories.
As an Australian who has Star as a channel within Disney+, I look at this as an international outsider and it still looks wildly confusing. There's too many brands already. Some of these need to be retired if they want consistent, clear branding internationally. At least two of these three brands needs to be retired and have it all subsumed into the one brand/service:
It's all too confusing as is. I'd be betting my money on Star as the brand that wins out in the long-term. It's the most adaptable, easily understood brand name.
---
Charlie Cox to return as Daredevil? There's likely caveats
On the Spider-Man: No Way Home press tour, Marvel boss Kevin Feige has confirmed that Charlie Cox is the guy that will play Daredevil in the MCU. Here's the quote:
If you were to see Daredevil in upcoming things, Charlie Cox, yes, would be the actor playing Daredevil. Where we see that, how we see that, when we see that, remains to be seen.
There's no real "if" about Daredevil being in upcoming Marvel series or movies. Frankly, if Marvel have the rights to a popular character like Daredevil, there's no way they are benching him for that long. It's just a matter of waiting until the company's deal with Netflix permits them to access the character.
But, consider what Feige is actually saying here before you get too far into assuming there'll be a Charlie Cox-led Daredevil TV show or movie. Right now the Marvel shows and movies are leaning into the multiverse idea, which means alternate versions of characters interacting with the core Marvel Cinematic Universe characters.
Will Cox turn up as an alternate universe Daredevil in an upcoming show/movie? Almost certainly. Will Cox, the star of Netflix's Daredevil show - a show that is unlikely to ever leave the Netflix platform, preventing it from sitting in the Disney+ Marvel library - suddenly start being a part of the MCU? That seems pretty damn unlikely. So, enjoy a cameo, but don't expect too much from this.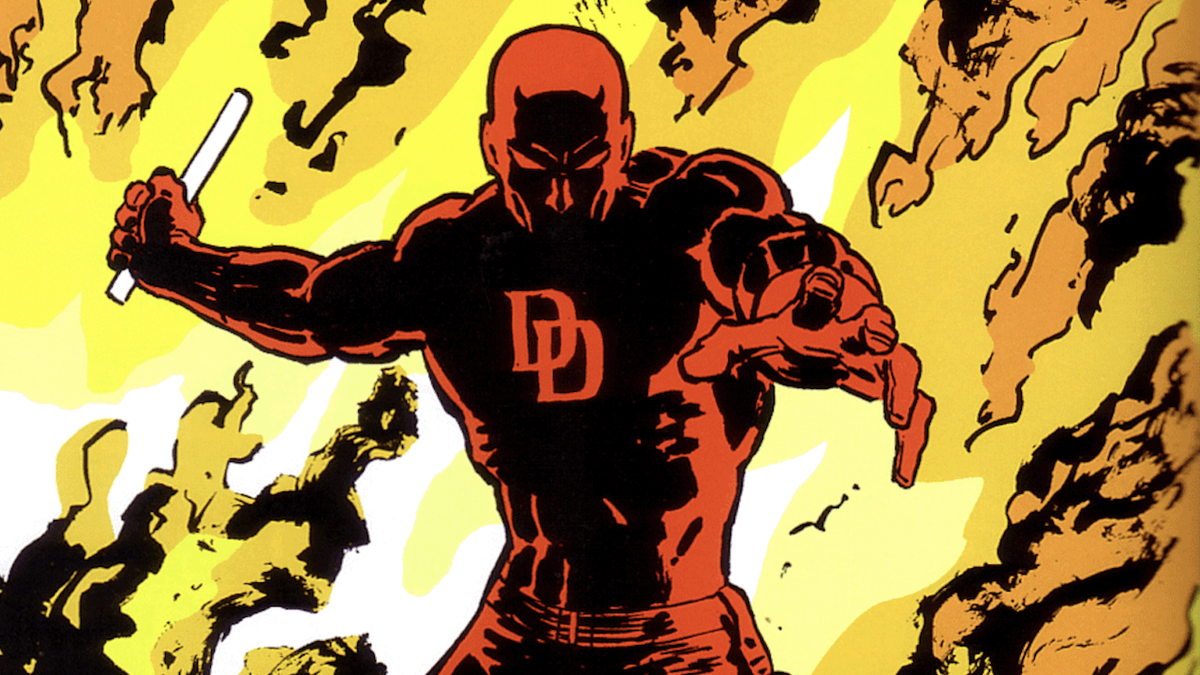 ---
Trailer Park
The Matrix Resurrections debuts Dec 22 in cinemas and on HBO Max.
MacGruber debuts on Peacock Dec 16.
Munich: The Edge of War debuts on Netflix Jan 21.
A great opportunity to spend time with your kids to watch together something made with them in mind, it's Doctor Who: Eve of The Daleks. It debuts Jan 1.
Around The World in 80 Days debuts on BBC1 in the UK on Dec 26. It'll release in international territories soon after.
---
What's next? Tomorrow.