There is no bigger TV franchise than Game of Thrones. So HBO today releasin the first proper trailer for spin-off prequel House of The Dragon? Yeah, that's a big deal.
At least, conceptually. I do wonder if the heat surrounding Game of Thrones has subsided possibly a bit too much for this to be a monster hit straight out of the gate. Has HBO left it too long? I guess we will find out in a few months when the show finally debuts.
---
The future of Moon Knight
Did you enjoy that season of Moon Knight on Disney+? Curious about the next season? You're not alone.
Series EP and Director Mohamed Diab:
"I'm kept in the dark, just like the fans".
---
The death of the dongle
With so many smart TV's offering access to all of the major apps, are we now seeing the death of the dongle?
LG marketing staffer Monica Longoria says yes:
Dongles were easily upgraded and thus could quickly include all the latest apps and all the latest updates to those apps, both of which seemed to pop up monthly. What's more, if a dongle broke or became hopelessly out of date, another $29 (or more) bought a brand new one, where you'd have access to hundreds of apps via a simple but relatively user-friendly TV interface.
She continues...
Smart TV manufacturers recognized the power of the interface and set to work creating the best ones possible. While the dongle manufacturers largely looked for ways to license their interfaces to companies that already made TVs: the OEMs. That is why, in 2022, all smart TVs from the major OEMs have interfaces, content and functionality that are equal to or better than dongles.
Out of the box, a smart TV is a decent enough solution. But Monica has actually argued why dongles are still relevant (if not preferred) in 2022: they have all the latest updates to apps. Streaming video providers will always update the leading dongles with the latest and greatest versions of their apps - you'll also never find a service on day one without an Apple TV app and almost all will have a Google TV app. The same can't be said for smart TVs, which often have their own bespoke operating systems/forks.
Why is it that I can't load Paramount+ on my parents Samsung TV? Beats me. But, thankfully the service is just a dongle away...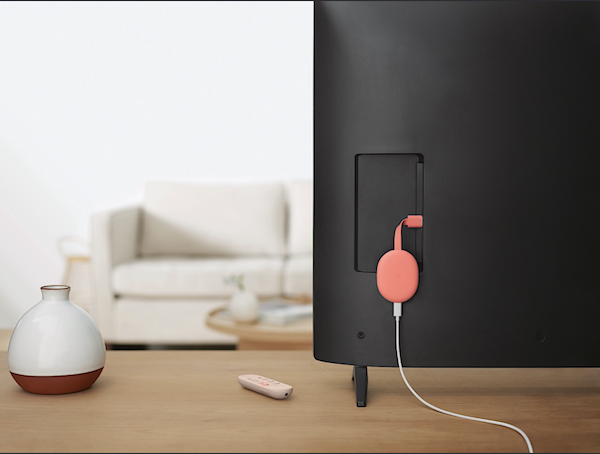 ---
The stars of The Love Boat
Twitter user @TSting18 has been engaged in some very important work with this supercut of all the major guest stars to have appeared on The Love Boat. I'm not quite sure where he has gotten his dates from in regards to this being its 45 year-anniversary. The show debuted with three broadcasted specials starting in Sept 1976 ahead of debuting the regular show on September 24, 1977. It ran until May 1986.
The supercut is a hugely entertaining who's who. Make sure you press play on this.
---
That's it for this week. Check your inbox later today for the Always Be Streaming newsletter.