Monday morning was the deadline. Either AMPTP (the body representing TV and film producers) and IATSE (the below the line Hollywood craftspeople who don't get paid enough to live in fancy homes and actually make the shows and movies we watch) agreed on terms they could both live with, or IATSE would go on strike.
IATSE represents approx 60,000 members, so if those guys weren't turning up to work on Monday morning, not a whole lot was going to be getting done.
A deal was struck on Sunday. IATSE got a number of concessions it was after. Pay increases and protections for member safety were two big wins (especially in regards to the issue of a mandatory minimum 10-hour turnaround between when a worker finishes on set to starting work the next day). But there is growing frustration from sectors of the membership that there wasn't a win regarding streaming residuals.
Something for you to consider, viewer who just likes to watch their stories and not think too much about how the sausage is made: TV has changed dramatically over the past five or so years. All of those streaming shows you are binge watching now is a different form of TV than used to exist. And that means it is a different industry today making those shows.
Back in the day crew members could be hired for jobs that promised a full years worth of work (on 20-25 episodes a year) with the potential to keep working that same show for 5-10 years if the show is a hit. Nowadays those sorts of jobs are rare (with shows having 6-12 episodes a season) and staff are bouncing from one show to the next every 3-4 months. Job stability is practically non-existent, which means workers can't make waves by asking for better working conditions. It's hard to fight for protections when you need to keep hustling for work.
---
TeeVee Snacks
---
Could Disney sell-off ESPN?
Disney has three core media outlets: Disney+, Hulu, and ESPN. One of those is not like the other two. While Disney+ and Hulu are known primarily as video on demand streamers, the roots of ESPN is very much in cable TV, linear video streaming of sporting matches.
It's expensive to run - buying sports rights aren't cheap. And the thing with sporting rights is that they are very much a play for local audiences. ESPN travels a bit internationally, but it's very much a North American business with limited potential to grow that without getting involved in hugely expensive rights negotiations in a hundred or so territories across the globe. Plus, with the future of Disney so tied to streaming, what is the long-term value of this hugely expensive dinosaur?
Conversations are happening internally about what the house of mouse wants to do with ESPN. Keep it or sell it off to one of the many hedge funds that have sniffed around it over recent years?
Dylan Byers at Puck:
Disney's stock is sitting at about $174 per share while Netflix's trades in another altitude, at $633 per share. One potential reason? Despite its streaming success, Disney is still valued by Wall Street as a behemoth with legacy assets rather than as a pure play streamer. And this, in large part, is thanks to ESPN, which fuels a "media networks" segment that makes $7 to $8 billion in profit annually, but keeps the company tethered to a linear television business that is in structural decline.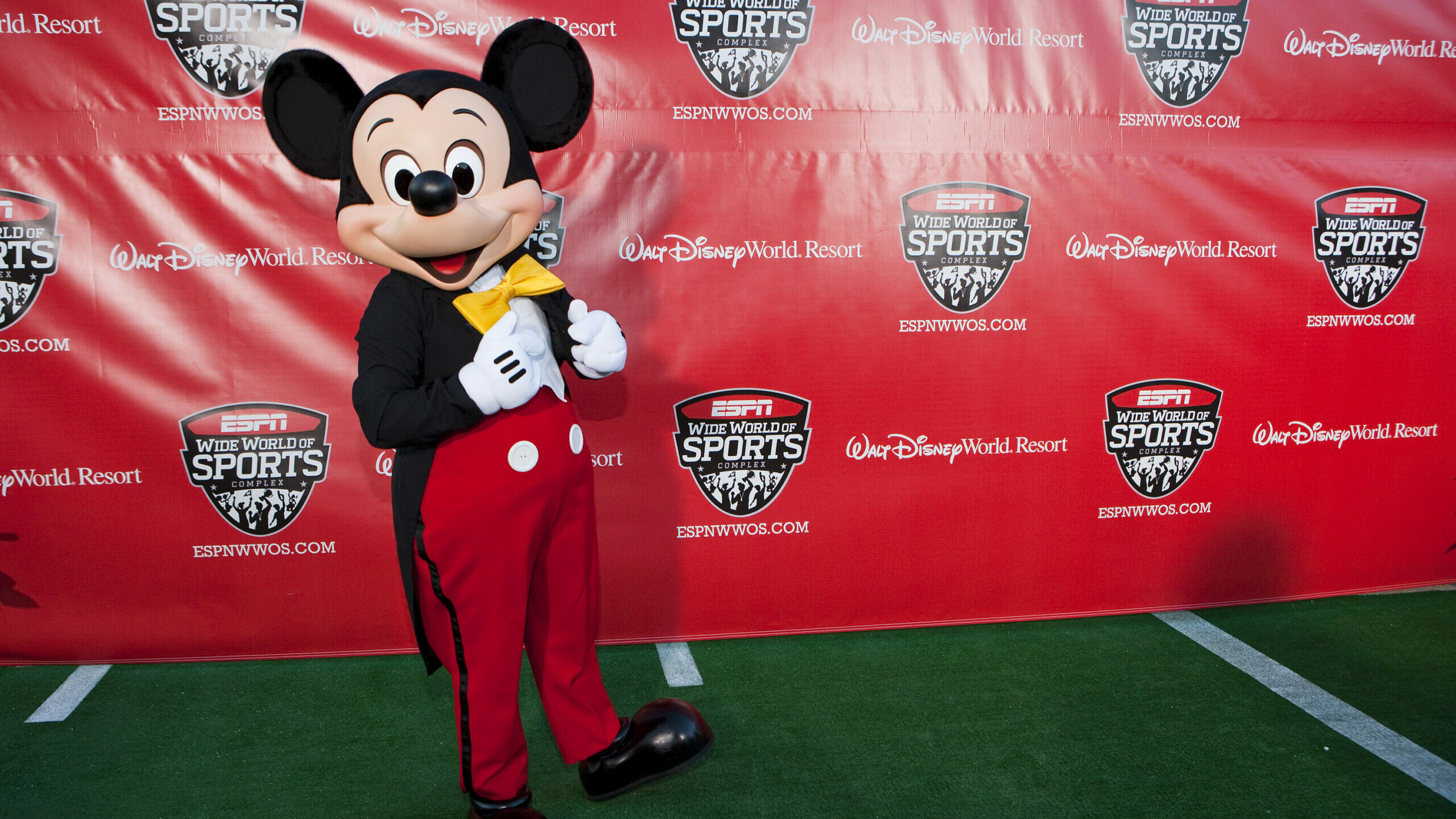 ---
CNN starts promoting CNN+
New news streaming service CNN+ is set to debut in 2022. Already CNN are starting the promotional efforts to launch it. Here's the first promo. No, it doesn't tell you much - but it is very much light on people sitting at desks,
---
DC Fandome - a coming out party for HBO Max
Over the weekend WarnerMedia held DC Fandome - it is sold as an online fan convention, but really it is a DC-branded version of TV network upfronts (the events held by TV networks where they take to the stage and sell their wares for the year ahead to advertisers).
Sure, the new trailer for The Batman really tickled me in all the right places (the cinematography on this thing is eye-popping. Maybe the best-looking movie since the dazzling Blade Runner 2049), but what was most interesting about DC Fandome is the way that HBO Max is now the center of the universe for all things WarnerMedia (and by extension, all things DC).
Throughout the last year WarnerMedia has de-prioritised its cable TV channels, moving its biggest titles to the streaming platform and using the cable channels as simulcasts or second-tier windows. We really saw this in play as DC Fandome announced series renewals and launches. This isn't to say that HBO Max is now the exclusive home of all things DC. But based on the high volume of projects being announced for HBO Max and the migration of DC shows from other WarnerMedia platforms to HBO Max, it's certainly interesting to see the platform rapidly emulating Disney+ as a (almost) one-stop destination.
Series renewals
Pennyworth leaves Epix to become an HBO Max original. But it will still screen on Epix in a second window. Read: THR
Doom Patrol will be back for a third season - as an HBO Max original.
Titans will be back for a fourth season on HBO Max (it had been a DC Universe original for its first two seasons.
First looks
HBO Max will be home to an original film focused on Blue Beetle. Read: Polygon
Limited series DMZ, starring Rosario Dawson, is coming soon to HBO Max. Read: Deadline
Trailer Dome
The Suicide Squad spin-off series Peacemaker debuts on HBO Max Jan 13.
Catwoman: Hunted debuts on HBO Max Feb 8.
Naomi is coming to The CW in 2022.
---
Trailer Park
Doctor Who s13 debuts Oct 31.
Big Mouth s5 debuts on Netflix Nov 5.
---
What's next? Tomorrow.