Big name actors like Kate Winslet and Nicole Kidman are now appearing on TV so regularly that the novelty has worn. But, with movie stars heading to TV, that also means that movie star-level salaries are heading to TV too.
Now, it's not like TV stars haven't been well-paid before. Just think of the obvious examples like the massive salaries for the cast of shows like Friends or ER. But the economics of TV has always been different. Stars there are generally just paid upfront. It's not like movies where a star will receive their salary, but will also make money based on the performance of the movie. The back-end. In the world of streaming TV there is no back-end, so payment is now front-loaded.
Ignoring the fact that the sort of movies that stars like Winslet and Kidman thrived in making are (speaking broadly) no longer being made at either the volume of the financial success that they once were, what sort of money does it take to get these stars to sign on.
As per Variety (and even though the article doesn't explicitly say it, the article is citing payment per episode):
Robert Downey Jr (HBO's upcoming The Sympathizer) -  $2 million+
Chris Pratt (Amazon's upcoming The Terminal List) - $1.4 million
Kate Winslet (HBO's Mare of Easttown), Viola Davis, Michelle Pfeiffer, and Gillian Anderson (Showtime's upcoming The First Lady) - $600,000-750,000
Winona Ryder (Netflix's Stranger Things) - $350,000-400,000
Ted Danson (NBC's Mr Mayor) - $400,000
Alec Baldwin (Peacock's Dr Death) - $575,000
Steve Martin & Martin Short (Hulu's Only Murders In The Building) - $600,000
There's a much longer list over at Variety:
---
The English Patient is coming to TV
The BBC is developing an adaptation of Michael Ondaatje's novel The English Patient.
The drama series represents a new interpretation of Ondaatje's book, which follows four dissimilar people brought together at an Italian villa during World War II, and not a remake of the 1996 Miramax feature film adaptation directed by Anthony Minghella that won nine Oscars including Best Picture.
Eh. Let me know when the BBC is remaking Sack Lunch.
---
TeeVee Snacks
---
Is the Amazon Prime Video library user interface broken?
Lately I have been finding it harder to search the depths of the Amazon Prime Video library. I couldn't quite put my finger on what has been different, but a change was certainly made.
Jim Vorel at Paste Magazine writes:
How are you supposed to find new content on this service when an obvious technical error makes it literally impossible to browse? There are still likely hundreds or even thousands of sci-fi movies on Prime Video, but even after going in the equivalent of a digital back door, you're only able to browse 21 of them? This is what a trillion dollar company, owned by the richest man on Earth, considers to be an acceptable user interface?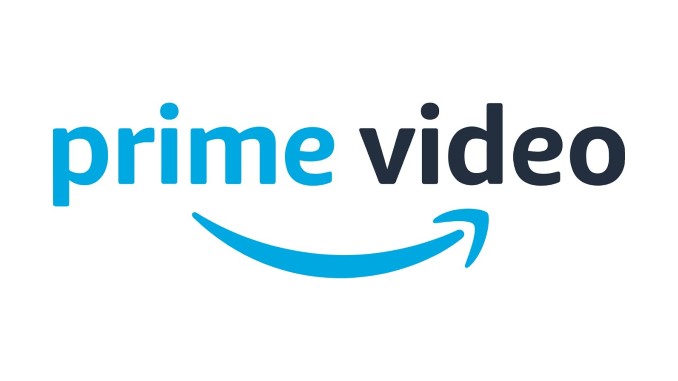 ---
Optus announce subscription portal - SubHub
Aussie telco Optus has announced an interesting initiative - SubHub. It's an online portal for Optus customers to manage their digital subscriptions. The billing is then run through Optus and charged alongside your monthly phone bill. Beyond just convenience, where I think SubHub is a win for consumers is that Optus are giving away an annual Amazon Prime subscription to new users, along with discounts for the more subscriptions you run through its service.
On day one, the number of apps is a little light on (Amazon and Optus Sports are there at launch), but by Summer you can expect to see Netflix, BritBox, Fetch TV, iQiyi, iwonder, and Paramount+ (along with other news and lifestyle apps).
If you're interested in knowing more about it, I interviewed Clive Dickens from Optus on the latest episode of my podcast The Aus Media Report:
---
Stan sign extended WarnerMedia content deal
If you're harboring fantasies of an HBO Max locally in Australia anytime soon, maybe calm your jets a little - Warners are clearly not in a huge rush. In addition to the HBO content deal that supplies shows to Foxtel/Binge, there is also a content deal with Stan. News this morning is that the deal has been extended.
This is access to Warners library content, which gives Stan a number of really well-known, beloved titles that makes Stan that little bit stickier for subscribers. It also boosts up its library of kids & animated titles (ie Cartoon Network shows and DC animation).
The agreement will see more than 180 major Hollywood movies become available to stream on Stan, including every film in the Harry Potter series (including the Fantastic Beasts films), The Lord of the Rings and The Hangover trilogies, Dunkirk and a vast collection of DC titles including Christopher Nolan's Batman Begins and The Dark Knight, Wonder Woman, Batman V Superman: Dawn of Justice, Justice League, Suicide Squad, and many more.
Every episode of The Big Bang Theory and Two and a Half Men will be available on Stan as part of the new deal, while renewing existing rights to every episode of the iconic Warner Bros. television series The West Wing, The O.C., The Flash, Hart of Dixie, The Last Ship and The Following. These series will continue alongside Stan's current catalogue of WarnerMedia television content, which includes Gossip Girl, The Vampire Diaries, The Fresh Prince of Bel Air, Pretty Little Liars, The Originals, iZombie, Containment and more.
---
Europe scores new streamer SkyShowtime
Clunky name, but SkyShowtime is a new streaming service launching in 20 European territories that combines the libraries of Comcast and ViacomCBS. Subscribers will get access to content from: NBCUniversal, Sky, Sky Studios, Universal Pictures, Peacock, Showtime, Nickelodeon, Paramount Pictures, and Paramount+ Originals.
SkyShowtime is expected to launch in 2022, subject to regulatory approval. It will ultimately be available to consumers in Albania, Andorra, Bosnia and Herzegovina, Bulgaria, Croatia, Czech Republic, Denmark, Finland, Hungary, Kosovo, Montenegro, Netherlands, North Macedonia, Norway, Poland, Portugal, Romania, Serbia, Slovakia, Slovenia, Spain, and Sweden.
---
Trailer Park
Turning Point: 9/11 and the War on Terror debuts on Netflix Sept 1.
Nuclear Family debuts on HBO Sept 26.
---
What's next? Tomorrow.