The Apple TV+ output is at a far lower volume than streaming competitors, but increasingly I am getting more value out of it than most. I'm watching almost all of their series week to week and am routinely blown away by just how great the production quality is. Three of the best shows of 2022 I have seen so far are all Apple TV+ shows - Slow Horses, The Afterparty, and one I cannot name because it is yet to launch and I'm still under embargo (but know that it stars a very big name from TV and on one of those shows she had an erotically charged painting of an octopus... that's all I'll say). There's also the third season of one of my favourites For All Mankind due in June.
(But lets not forget Pachinko and Severance... seriously, why aren't you subscribed to Apple TV+?)
Emma Fraser at The Daily Beast in a love letter to Apple TV+ suggests that two of its greatest strengths is by doing TV the way we used to see it get done: Weekly and with an unskippable opening titles sequence. This got me thinking: Is Apple TV+ great because it is actually delivering on the promise of what we thought streaming TV was going to give us: The experience of high quality TV shows on demand without trying to reinvent the wheel.
A title sequence sets the mood, but it is also a calling card back to whenever you first watched a series—hence all the aforementioned '90s nostalgia. Currently, I am on a Golden Girls kick from start to finish, and the chance to "Skip Intro" is offered without fail at the start of every episode. On no occasion have I clicked this option because singing along to "Thank You For Me Being My Friend" is part of the experience.

Suffice to say, I love a title sequence. And Apple TV+ is delivering the goods.
The Guardian this week also has a celebration of not pressing Skip Intro in a talk with the composer of the theme to Succession.
"TV theme music is incredibly important. It's almost a show's DNA identifier. It serves as an overture to bring you in and sets the tone. I think that formal entrée is crucial."
-Nicholas Britell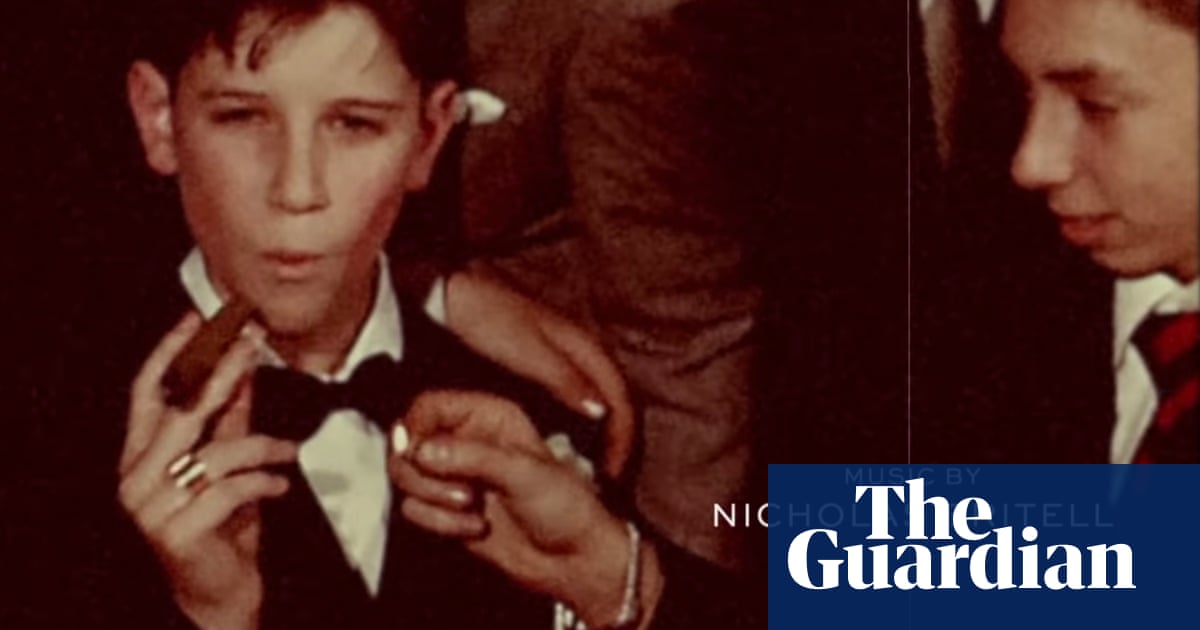 ---
RIP Liz Sheridan
Seinfeld star Liz Sheridan has died at age 93. I don't know a lot about Liz Sheridan, but she played a vital role in my TV watching from my early years as a viewer. These are the three things I knew about her:
I hated her in ALF as the nosy next door neighbour (but disliking her was the point).
I loved her as Helen Seinfeld. I always liked that Helen and Morty were pitched slightly higher than regular people might be, but weren't cariacatures in the same way Frank and Estelle Costanza was - they played it as a similar tempo as their TV son. On Seinfeld she was never given a lot of great 'ha ha' lines, but she was delightfully funny on screen every time.
She hooked up with James Dean back in the day. That always struck me as pretty bad-ass.
They started dating, and the relationship grew intense; sometimes they would check into hotels as Mr. and Mrs. James Dean.

"Back in those days when nice girls didn't, I did," she wrote.
Yeah, girl!
---
10 years since Girls
It's the 10-year anniversary of the debut of Girls on HBO, which feels weird to me as I could have sworn the show has been off the air now for 10 years.
Darren Franich at EW asks where the show is now in the cultural conversation. For a show that seemed so zeitgeist-y at the time, it's interesting now how much universal disdain there seems to be for the show. Was that earned?
What was Girls? A bit like asking: When was Williamsburg? You had to be there, and maybe none of us should have been.

The anniversary has brought out profound defenses, but I don't think the show has ever had a worse reputation than right now. Not because suddenly people don't like it. It was always hated — so much knee-jerk distaste and in-depth political takedown feeding right off the counterbalancing voice-of-a-generation praise. (Remember: A decade ago, the average TV viewer still had constant opinions about shows they barely cared about.) Now the whole thing just feels absent. Its stars have faded, with a single exception whose centaur masculinity proves the rule. (The point of Girls was never inventing Darth Vader's grandson.) The show's influence, though profound, is generally disavowed. The head of programming at HBO has specifically said he is not discussing a revival, and the head of programming at HBO is a man who seems to discuss seven revivals before breakfast.
---
25 years since The Crocodile Hunter
It is difficult to remember just how present Steve Irwin seemed in all of our lives for a few years. His death quite obviously brought it all to an unexpected halt. A death that was upsetting and shocking when it happened, but not entirely surprising.
I have a fond memory of visiting Australia Zoo once and seeing Irwin, well and truly at the height of his fame, buzzing past us on what my memory tells me was a ride on mower (it might have been a golf cart). What I know isn't a faulty memory was that Irwin was cheerful and waving at visiting families as he rode past. It was great to see him as full of life in real life as he seemed on the TV.
Quinn Myers offers this oral history of the Animal Planet show The Crocodile Hunter - the show was a global phenomenom for good reason. It's not as though shows like this hadn't existed in some form, but rarely did they feature such an over-the-top enthusiastic host.
I'd worked on all kinds of wildlife and adventure stuff, but there was a moment early on when filming for The Crocodile Hunter that I knew this was different. We were filming a mountain lion that needed to be transferred to a bigger refuge, and it wasn't happy. So I'm filming it and going, "I don't know about this," because the mountain lion is hissing and snarling, and it starts to lunge toward me.

And Steve, without waiting a second, jumped in front of the lion. He said, "I can't let you get hurt," and he just looked at the lion and the lion backed down. I don't know how he did it, but if he hadn't gone in there, I probably wouldn't be here today to tell the story. So right then and there, I knew he really had the ability to communicate with animals, particularly reptiles, in a way I've never seen other people do.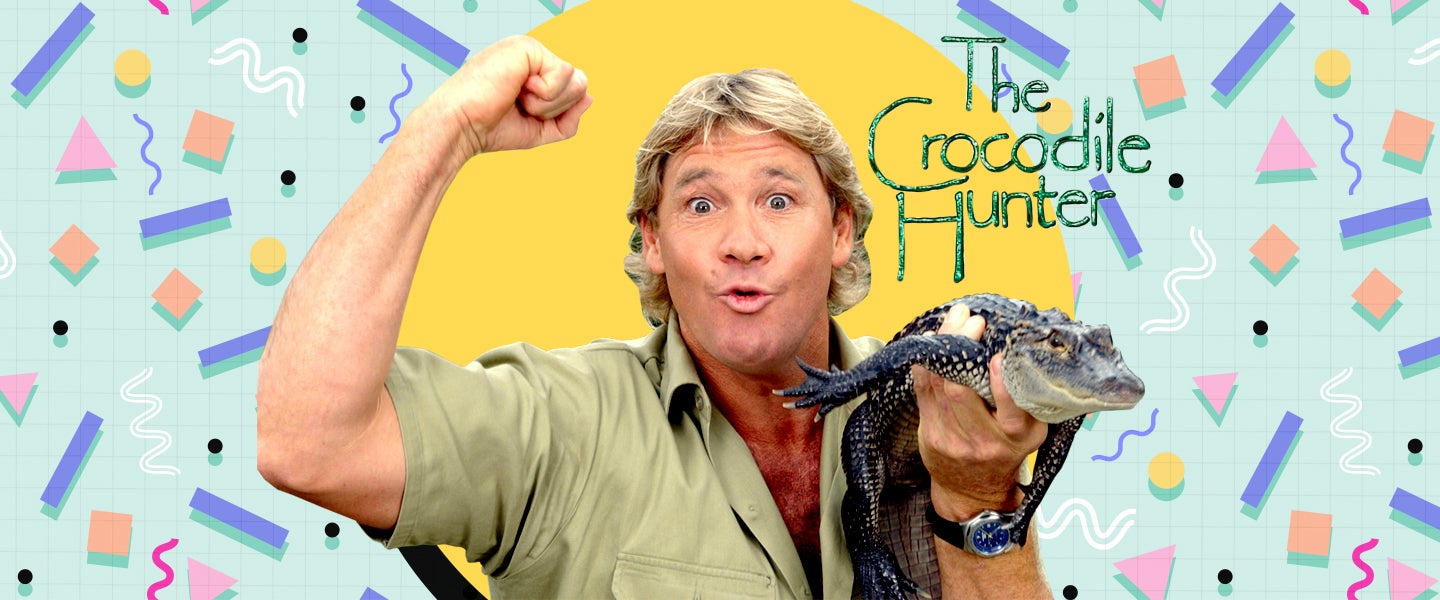 TeeVee Snacks
Trailer Park
Hacks returns for season 2 May 12 on HBO Max.
David Spade: Nothing Personal debuts April 26 on Netflix.
The final batch of Grace & Frankie episodes debut on Netflix April 29.
---
That's it for today. On we go with another week.