It's difficult getting enthused about the idea of CNN+. The announced content simply isn't very compelling, and as a service it seems more like an adjunct to the existing CNN channel than a viable service standing by itself.
Joe Adalian from Vulture has taken a look at the app and suggests it has Quibi vibes. You remember Quibi, right? That's the streaming service that here in Australia they literally couldn't even give it away (it was free-to-use down under and the viewership seemed to hover in the tens of people).
The biggest problem with CNN+, as I see it, is that it doesn't really meet expectation with the core reason one might want it: breaking news.
As for breaking news, it does exist on CNN+: Wednesday saw the platform cover the return of a U.S. astronaut from space and President Biden's plea for more COVID funding. But because the service doesn't have a regular feed of live programming throughout the day, you can't just leave CNN+ turned "on" via your TV and be alerted to some new urgent event via that familiar CNN breaking-news audio cue. You have to be browsing the app when a special report pops up, or more likely notice it after the fact, as I did on Wednesday. And if you live on the West Coast, as I do, the last major news update to CNN+ comes at 4:30 p.m. The early evening and primetime hours are news deserts on CNN+.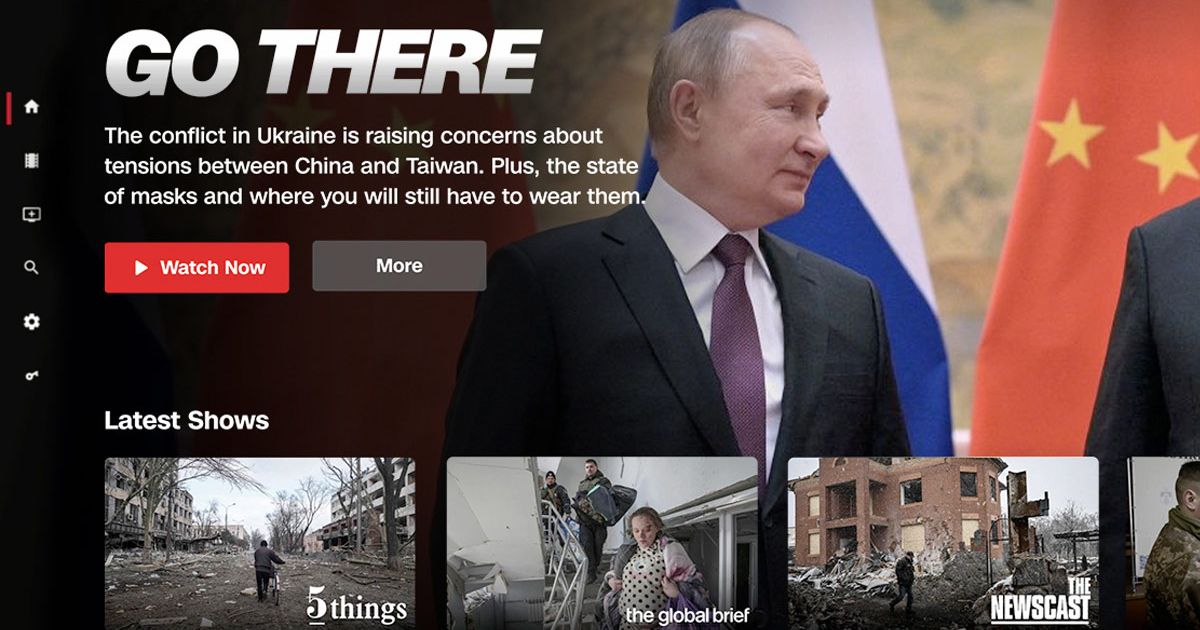 ---
The NCIS state of the union
The state of NCIS is... strong. All three NCIS shows have been renewed for another season - that's NCIS, NCIS: Los Angeles, and newbie NCIS: Hawaii. The three shows will be joined by NCIS: Sydney next year.
Viewer interest for NCIS is still strong. The original series remains the most popular of the three and each week pulls in 2/3 of an Oscars audience with over 11 million people watching each episode.
---
Call My Agent remake debuts April 28
The UK English-language remake of Call My Agent now has a release date (April 28) and... a trailer.
The show is made for Amazon Prime Video and it will release in the UK, Ireland and select countries around the world, including Australia, Brazil, Canada, Mexico, Norway, New Zealand, and Sweden. In the US, however, it'll be on Sundance Now.
TeeVee Snacks
Ricki Lake will host the new podcast Raised By Ricki, which looks back at her TV show from the 90s. Read: Deadline
Obi-Wan Kenobi will push back its premiere date two days, from Wednesday to Friday May 27 (hooray). It will now debut with two episodes (hooray). Subsequent episodes will be released on Wednesdays (boooooooo).

Hmmm... May 27... something seems familiar about that date. Oh yes... it is when Stranger Things returns as well. Busy weekend. Read: The Verge
10 Peach in Australia will double-up on Neighbours episodes to catch up to the UK ahead of its mid-year cancellation. Read: TV Tonight
The official position of Always Be Watching is that April Fools Day jokes are lame. Just an FYI.
Justin Stevens is the new director of ABC News in Australia. Read: Mediaweek
Elsbeth Tascioni, played by the marvelous Carrie Preston, will return to The Good Fight in the upcoming season. Read: TV Line
Trailer Park
White Hot: The Rise and Fall of Abercrombie & Fitch premieres April 19 on Netflix.
The Garcias debuts April 14 on HBO Max.
---
That's the newsletter for the day. And the week. The bonus Always Be Streaming will be in your inbox sometime today. Probably the usual time, I'd wager.