Every week there are new movies being released on Netflix, Amazon Prime Video, HBO Max, and other streaming platforms. Expensive, multi-million dollar films. Some of them edging towards $100 million. But how many of them are capturing the attention of the culture? Do we even know they're being watched?
Charles Bramesco at Polygon takes a deep dive into this. The article takes some time to really start to find it's way into the issue properly, but it's a really great read. It begins with Netflix film Beasts of No Nation. Remember that one? I assume not.
Beasts of No Nation provides an early case study in the unavoidable, marginal image of streaming "content," the blandly Orwellian umbrella term that hints at the optics issue. While Fukunaga's drama's success would theoretically confer a measure of relevance on Netflix, the opposite came to pass, with the streaming origins instead minimizing the film's presence. This has played out over and over again, with even the highest-profile films damned to an inherent smallness that precludes most of them from attaining classic, culture-straddling Event status. For one, The Irishman came with a built-in prestige, and nevertheless struggled to leave a footprint beyond the internet, where film critics remain its biggest boosters and Twitter memes do the most to keep its flame alive.(At a robust three and a half hours, it was the constant butt of late-night gags about no one bothering to watch it.) A scant few Netflix films achieve the level of glowing consensus that has enabled theatrical films past and present to stand the test of time, the rest consigned to our foggier memory banks before being forgotten.
---
Pay yr tax
Has ViacomCBS avoided paying almost $4 billion in US tax? A new study suggest so.
Since 2002, ViacomCBS and its predecessor companies, Viacom and CBS, together avoided paying $3.96 billion in U.S. corporate income tax through a system that involved subsidiaries in Barbados, the Bahamas, Luxembourg, the Netherlands and Britain, according to the report.
Read: NYT
---
TeeVee Snacks
---
Say hello to your next TV obsession - Sweet Tooth
My wife is not interested in any of the comic book bullsh-t that I'm more than happy to consume. I'm not necessarily into superhero books so much (though, I do read a couple), but I'm more a reader of graphic novels. And there are a lot of graphic novels adapted for movies and TV shows which don't really feel particularly comic book-y. That said, she can sniff them out and loses interest almost immediately.
I mention this as a way of discussing the appeal of the brand new Netflix series Sweet Tooth. It debuts this coming Friday. Based on a comic book series by Jeff Lemire, Sweet Tooth is about a post-pandemic world where a virus had broken out at the same time as children started being born with animal characteristics. Did these kids cause the virus, or are they nature's way of healing after? The series follows an orphaned kid named Gus who has a real sweet tooth (hence his nickname). He sets out on a road trip with a highly reluctant former sports star to find Gus' lost mother.
It has become nightly viewing in my house (watching preview episodes) and it's highly watchable. The show is lighter and brighter than the comic series, which got exceptionally dark at times. But the series is exceptionally warm, and funny, and emotionally engaging as it explores a changed world. It also feels very much like a television show in that it is highly episodic with a different adventure every week (with serialised elements connecting the overall series) - this isn't a 10-hour movie. It's proper television and I love it for that.
Something kind-of interesting about the launch of Sweet Tooth I noticed this morning is the way this will impact on book sales. When a TV show or movie based on a book is released, sales for the book usually spike as viewers go seeking the original source material. Certainly, book stores will see a spike in sales for Sweet Tooth (I expect that this will result in a lot of new fans for these books, a series which I love). But DC Comics, who published it via an imprint Vertigo, aren't pushing people to the books - they're pushing people to its US-only Netflix-style digital subscription service DC Universe Infinite. The changing face of marketing...
---
Cancelling Ellie Kemper
Kimmy Schmidt star Ellie Kemper may have just gotten herself cancelled yesterday when the Internet realised that she was a crowned Queen for a KKK beauty pageant. She was 19 at the time of the pageant - an age where people should know better. But also, I think about myself as a 19 year-old and I was a f**king idiot. Also at that time in my life, I was venturing out into the world beyond the bubble created around one's own family and friendship circles. I was meeting different types of people at university and expanding my understanding of the world and starting to challenge previously held beliefs and institutions. Nobody at 19 is fully formed. Heck, nobody at 50 is fully formed. We all change. We learn.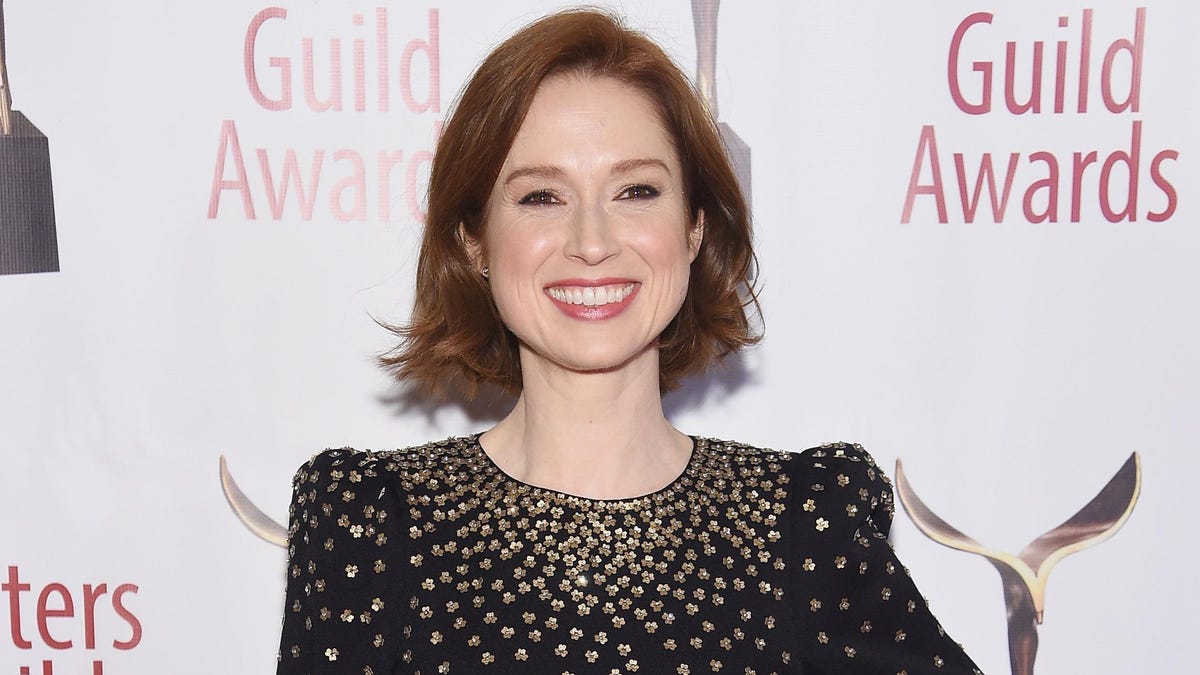 ---
Happy 95th birthday, Don Draper
The character of Don Draper would be 95 years-old now, celebrating his birthday on June 1. Why am I so fascinated with the modern ages of Mad Men characters? It could be that the show was so interested in generational change and attitudes told over a period of a decade that I continue to be fascinated by where those characters would be today. Read: Mad Men wiki
---
Trailer Park
Mary J Blige's My Life debuts on Amazon Prime Video June 25.
The L Word: Generation Q returns August 6 on Showtime. (presumably on Stan in Australia)
iCarly returns to Aparamount+ for a reboot on June 17.
---
What's next? Tomorrow.