Data from JustWatch has found that Netflix currently commands a 27% share of the US streaming market - easily the largest paid subscription service. But back in January, that share was above 30%.
JustWatch estimates Netflix currently pulls in a 27% share of the U.S. streaming market, but that has markedly decreased since January, when the company's percentage of total streaming sales in the US was well above 30%.
Of course, this is just the US. Look at these figures globally and Netflix commands a MUCH greater share thanks to its global reach.
Interestingly, HBO Max has seen a lift of about 3-4% over this same time period - the only rival streamer to really see growth over this year. This includes the challenge of losing 5 million subscribers from HBO Max who had been subscribed to the service through Amazon Prime Channels. The WarnerMedia-owned streamer made the decision to terminate that service in Q3 in an effort to create a stronger direct connection with its subscriber base.
---
You can buy one of Fonzie's jackets
Henry Winkler is auctioning off a number of TV and movie memorabilia items from his collection. Sure, you could bid on the Ghostface mask from Scream, but a better investment is this: one of Fonzie's original outfits from Happy Days including his famed leather jacket.
Auction house Bonhams Los Angeles estimates the value at:
US$ 50,000 - 70,000
AU$ 67,000 - 93,000
The auction lot includes:
A brown leather jacket, with elasticated wool and waist; two white cotton t-shirts; a pair of Calvin Klein denim jeans; and a pair of black lather biker boots, the boots worn throughout the first five years of Happy Days, as well as in The Lords of Flatbush, Columbia Pictures, 1974.
---
How do you do, fellow kids?
Steve Buscemi starred in the famous meme How Do You Do Fellow Kids?
I'm told it was actually from an episode of 30 Rock and wasn't just a feature inbuilt into my Twitter app a decade ago.
Here he is winning Halloween by putting all the other How Do You Do Fellow Kids costume wearers to shame:
---
TeeVee Snacks
Levy Snacks
OG Levy, Eugene Levy, will star in a new Apple TV+ travelogue The Reluctant Traveller. That's my favourite genre of travelogue. Read: thefutoncritic
HBO Max has ordered a competition cooking show from Levy Generation 2 model Dan Levy. The Big Brunch debuts in 2022. Read: TV Insider
---
#EmilyInParisSoWhite
One of the criticisms levelled at Emily in Paris on Netflix was that it was very white. So, with season 2, the show is promising to lean in heavily to diversity.
Star Lily Collins:
For me as Emily, but also as a producer on [the show], after season one, hearing people's thoughts, concerns, questions, likes, dislikes, just feelings about it, there were certain things that spoke to the time that we're living in and what is right, and moral and correct and should be done.

And I really wanted diversity and inclusion in front of and behind the camera to be something that we really put our focus on, in a lot of ways.

Hiring new people in front of the camera, also giving new storylines to different characters, which was really important.
I'm sure these comments were all Publicity dept approved. The thing that media companies keep missing in the conversations around diversity and the push towards greater inclusion is that audiences are perfectly happy to see more diverse content (and, largely desire it), but what they don't want is for it to be part of the narrative of what they are watching. In other words: Don't tell audiences about your plans to be diverse and make that the conversation around the show. Just do it and then make dumb romcom stories about Emily in Paris. That's what viewers are actually there for.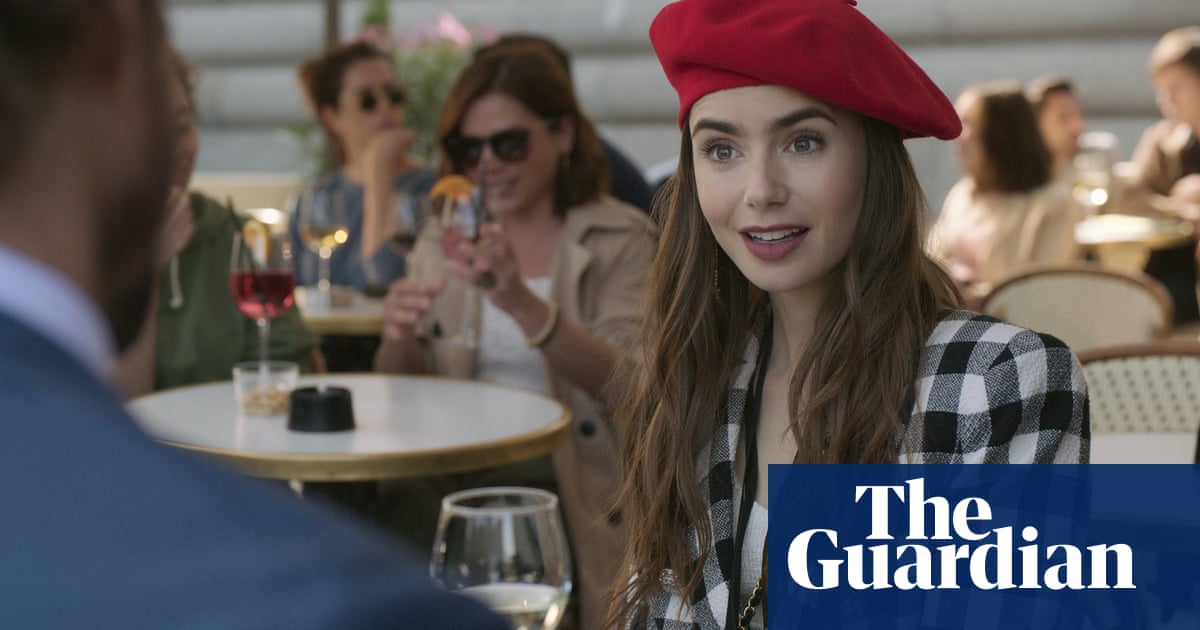 ---
Trailer Park
The Zoey's Extraordinary Playlist Christmas special will debut on Roku Dec 1.
Frayed season 2 debuts Nov 4 on HBO Max. (It is already streaming here in Australia on ABC iView)
---
What's next? Tomorrow.