After 37 years, Neighbours is shuffling off this mortal coil. The Aussie daily soap has been effectively dead in Australia for the past decade, with audiences of approx 150,000 still tuning in to watch it on a secondary digital broadcast channel (Paramount-owned 10 Peach). But in the UK it has still had a reasonably strong viewership on the Paramount-owned Channel 5. What killed the show wasn't a lack of UK viewer interest as much as a broadcast channel understanding that in the changed media landscape, its finances were better tied up in different types of commissions.
Production company Fremantle had been searching for a new home for the show, but let's be honest: the likelihood of finding a UK broadcaster to pick up a disposable Australian-made daytime soap that broadcasts five nights a week is a tall order.
All eyes are now on the farewell for the show. I'd assume the show will lean into a finale that is a celebration of the show and won't reveal that Ramsay St is a form of purgatory and the characters have been dead all along.
Will Neighbours be revived in some form a few years from now? Almost certainly.
David Knox at TV Tonight has a good interview with EP Jason Herbison about the end of the show.
---
ITV set to launch a YASS in the UK
Get ready for a YASS (Yet Another Streaming Service - I'm shocked that this acronym hasn't taken off) to launch in the UK with broadcaster ITV announcing ITVX.
It will be available as an SVOD service, with an ad-supported pricing tier. It will lean on the ITV library, including shows like ITV hits including Broadchurch and Love Island, along with acquired overseas titles. ITV just struck a deal with WarnerMedia for access to titles that include The Sex Lives of College Girls. The real draw for viewers, however, will be the new originals commissioned for the service.
Originals announced include:
Damian Lewis's A Spy Among Friends, Helena Bonham Carter-starring Nolly and Lenny Henry's The Little Birds, along with a new series using deep fake techniques to create hilarious celebrity set-ups, a feature film for ITV2 hit Plebs and a feature doc on the truth about Bill Cosby.
These shows will be exclusive to ITVX, but will be available in a second window broadcast on the ITV broadcast channel 9 months+ later.
ITV reports that it will spend £1.2BN in content for ITVX, along with an initial cost of £25M on the platform data and technology, and a £20M launch cost (marketing and other expenses).
ITV has bought out the BBC's share in the UK BritBox service and will fold that in to ITVX.
---
New Phoebe Waller-Bridge announced for Amazon
The new Phoebe Waller-Bridge series, her first after smash hit Fleabag, is set to film at Amazon Prime Video. And I have all the publicly available details about it to share with you:
What it's about? TBA
Is it a comedy or a drama? TBA
Who will star in it? TBA
What is the name of the show? TBA
One presumes Waller-Bridge will star in the show as well as write it. But that's not certain either. It is expected to go into production by the end of this year. But, that is technically TBA also.
---
Thomas Vinterberg has a show
Another Round and The Hunt director Thomas Vinterberg is set to film his first TV series. The show will shoot on location in Denmark, Sweden, and the Czech Republic in September 2022.
The series is set in summertime Denmark, as lives get thrown into disarray by a flood slowly taking over the country, forcing its inhabitants to disperse, with divisions arising between the opportunities for the wealthy and the poor.
I wasn't as wild about Another Round as others - I felt the film had third act problems that seemed counter to the rationality of the rest of the film. But he has a great grasp on characters and establishing a textured world for them to inhabit - both strongly needed for the serialised nature of TV. It's a series to keep on your radar for next year.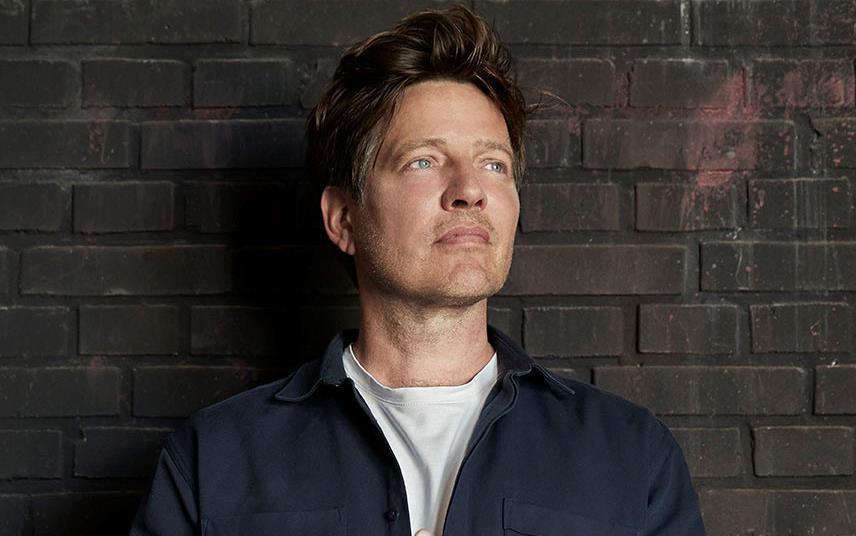 ---
CNN+ launch details emerge
Details around the US-only CNN+ service are still a little murky beyond some weekly shows announced and that it will also feature some CNN library content. As per the LA Times, the service is going to be launching at the end of March and it will have a special promotional price. Early subscribers can get it for US$2.99 a month, a price that will stay the same for them when the price later goes up to the standard price of US$5.99 per month. It will also be available in a bundled deal with HBO Max.
While the service is US-only at launch, the plan is to take the streaming platform global.
TeeVee Snacks
Trailer Park
The Principles of Pleasure debuts on Netflix March 22.
Trivia Quest debuts on Netflix April 1.
Real talk, though: Why doesn't Netflix buy the rights to a game show format like Sale of The Century and turn that into an interactive game show, as opposed to this which feels like little more than a cheap mobile trivia game?
Season 2 of El Internado: Las Cumbres debuts on Amazon Prime Video April 1.
Luxe Listings Sydney returns for season 2 on April 1 on Amazon Prime Video.
---
That's it for today. And for the week. There will be the added Always Be Streaming newsletter out later today. But then, it's two days of relaxing on the couch with our ol' pal television.