Who among us is content to only experience Disney by watching the movies and TV shows on Disney+, visiting the theme parks around the world, holidaying on a Disney cruise, or covering your entire body head-to-toe with Disney merch? Finally, we can live the life we have always dreamed of...
'Storyliving by Disney' is series of master-planned communities for residential living. That's right - live in a Disney-planned gated community.
The communities and homes will be designed by Disney's creative staff and is said to offer "the same pampered tranquility found in its resorts." Storytelling by Disney is managed by the Disney theme park division. The first community will be built in the city of Rancho Mirage in California's Coachella Valley with 1900 units up for offer.
Just think: every moment of your day will be surrounded by the Disney aesthetic. It'll be there when you have your breakfast in the morning, when you're taking a shower, when you're feeling guilty for opening Netflix and not the community-preferred app of choice, when you're in the bathroom, while making love to your partner, etc etc etc.
I'm not sure if this embodies all of my nightmares at once, or if part of me considers this to be a bit appealing. I'll admit - I think about my visit to Disney Sea in Japan almost daily...
---
The Butter Shave
In a season 9 episode of Seinfeld, Cosmo Kramer became obsessed by shaving with butter.
Obviously it ended with hilarious results. But... is a butter shave a good idea? Gonzo journo Brian VanHooker gives it a go.
I had to run a couple of errands, so the residual butter just sat on my face for nearly three hours. It started to smell really gross, particularly when I had a mask on. Normally, I love the smell and taste of butter, but with that smell just sitting on my face for hours, it began to turn my stomach.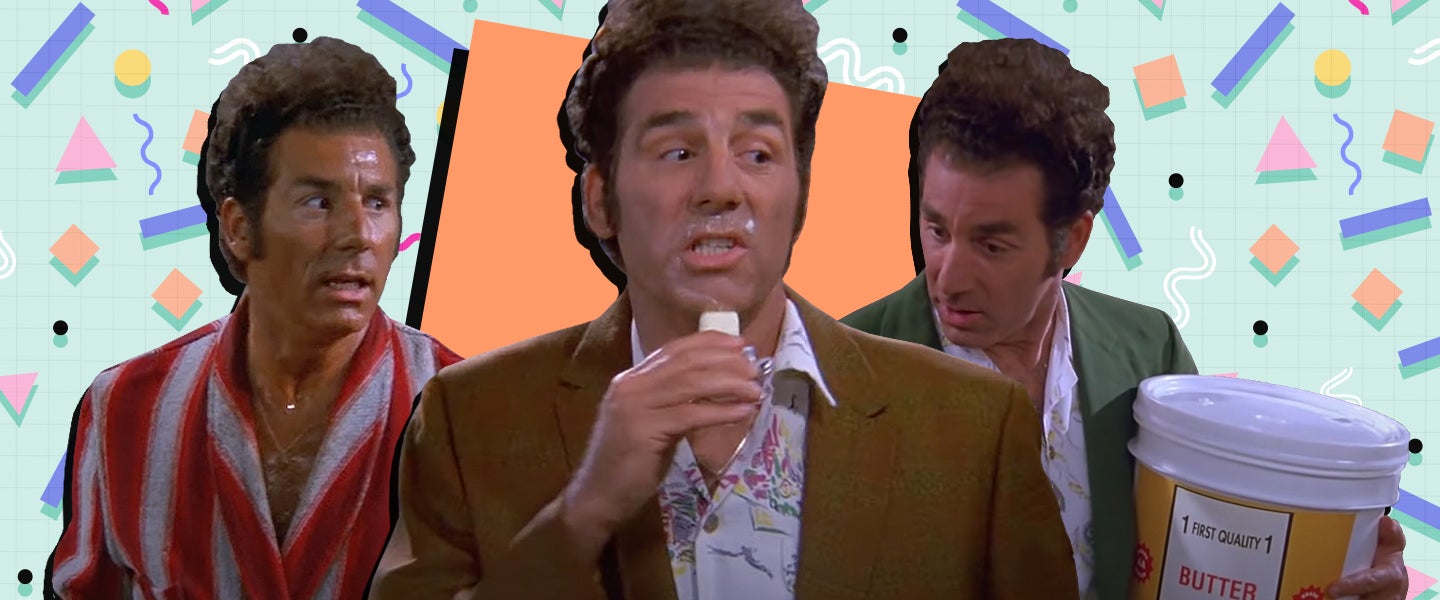 ---
The future of beloved HBO shows
It says something that over a decade since beloved HBO shows have ended that current chief Casey Bloys is being asked about continuations/revivals. So many of these shows have never really left the cultural conversation. Here he is updating The Hollywood Reporter's Lesley Goldberg about the fate of multiple oft-spoken of HBO shows:
The Sopranos:
I don't think David [Chase] has any interest in revisiting The Sopranos. And I would agree with him. It's a perfect series that I don't think needs revisiting. But we'll see what he wants to do next. If your question is about if the Super Bowl ad is some sort of precursor or anything like that, I don't think so.
Series-wise, not that I'm talking to David about. I don't know where they left off, whether there were going to be more movies or what, so to your larger question about a Sopranos series, there's nothing there. And with The Many Saints, there hadn't been any conversations about it.
The Last of Us:
The Last of Us is shooting right now in Canada. We haven't announced an air date yet. But it's not 2022. They're still shooting in Calgary.
And Just Like That:
I feel good about the chances of doing more. But we're waiting to hear from them [Michael Patrick King and Sarah Jessica Parker] and what they're thinking.
True Blood:
True Blood, there were a couple ideas in development but nothing has really come to the fore.
Six Feet Under:
As far as Six Feet Under, I personally don't think that's a good idea. I think there are some shows that are better left, in Six Feet Under's case, dead — or finished. So no other news on that front.
True Detective:
On True Detective, we've been developing various ideas. Stay tuned on that one.
TeeVee Snacks
Trailer Park
The Boys Presents: Diabolical debuts on Amazon Prime Video March 4 with eight animated shorts.
The Larry David Story is a 2-part doco debuting on HBO Max March 1.
---
That's it for today. Thanks for reading. See you back here tomorrow?