When news broke over the weekend that Betty White had passed away at the age of 99, it brought a brief moment of sadness. But then it was immediately replaced by a weekend of hilarity and joy. The Internet was suddenly awash with people sharing their stories about the TV legend and there were so many great clips of White from throughout her extensive TV career.
The thing to understand about Betty White is that she wasn't just a TV star. She lived her very long life as a TV star. She was television. Betty White has the Guinness World Record for the longest TV career as an entertainer.
White was quite literally there at the very start of television as a broadcast medium, involved with experimental TV broadcasts back in 1939. For the rest of her career (and her life) she bounced from starring in show after show (most with her as a lead), to guest appearances (talk shows, game shows, and in acting roles), and just happened to land on two of the most iconic, influential sitcoms in the history of the medium: The Mary Tyler Moore Show and The Golden Girls.
If you'd like to read about Betty White, might I recommend these two obits. The first is a fairly standard, comprehensive obituary from The Guardian, but the one I liked more was this piece at Vulture that looked closer at her work defining, and being defined by, her life in television: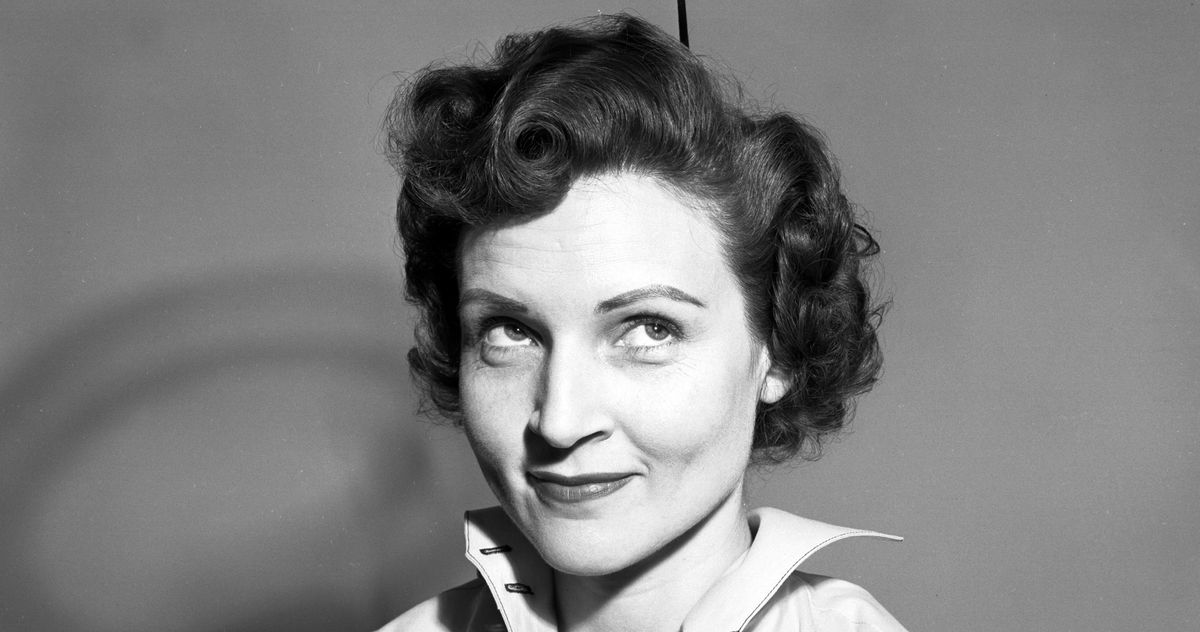 If you'd like to watch Betty White doing some really great work, here's two great clips.
The first is her debut on The Mary Tyler Moore Show. The whole episode is a really strong one, but check out this scene with White from 18 minutes in:
You should also check out this video from The Golden Girls in which White tells tales from back home in St Olaf. It's 37 minutes of daffy hilarity.
But really, if you want to watch the real Betty White, the two clips you want to watch are these...
Here's Betty White appearing on Joy Behar's talk show talking about her work on The Golden Girls and her thoughts on death:
Away from television, Betty White was a passionate supporter of animal rights and was highly engaged in local LA dog shelters. She made this really interesting appearance on Donahue in the early 90s talking about dog breeds and educating the audience about the best way to look after them. If you consider how dog owners obsess over their dogs these days, I like to think that Betty White has had some influence.
---
What to watch out for in 2022 (industry stuff)
The last few years in television has been pretty incredible with COVID impacts accelerating what was already shaping up to be a transformative time for the industry. Over the past two years every major media company has gone all in on streaming and are doing all they can to stop from being left behind. The overall philosophy: Go big or get gobbled up by a competitor.
Here's what to watch out for in 2022:
All eyes are on ViacomCBS. This is a company that is too small to compete at scale with Netflix, WarnerMedia/Warner-Discovery, and Disney, but it still has a successful general entertainment portfolio. It has value and the company will be sold. It is just a matter of when. Don't expect it to happen in 2022 - this year the company will be beefing up its library with more shows and movies based on its valuable established IP. Expect it to lean more into Star Trek, Paw Patrol, Mission: Impossible, and other big brands it holds. The problem for ViacomCBS is that most of the obvious companies likely to buy the company are other content companies that already own broadcast networks in the US (Disney has ABC, Comcast has NBC). Is the value of the library, Paramount+, and Pluto worth the annoyance of breaking off the TV network for a fire sale?

I still contend that if Apple are serious about its TV ambitions, a purchase of ViacomCBS is a smart shortcut to supercharging the Apple TV+ platform.
Speaking of Apple, it has its mooted launch of XR (extended reality) glasses by the end of this year if reports are to be believed. The glasses will be expensive and take up will be low, but Apple are eager to get into the virtual reality/augmented reality space and will be a bit quiet about it this year, but get noisier and noisier as they refine the devices.

Expect heavy Apple TV integration into the device - early generations will be cumbersome, but this is the gateway into having virtual large TV screens in the lounge rooms of every day consumers.

Mainstream adoption of XR is the biggest threat to the cinema industry - it is already difficult enough convincing people that they should go to the cinema to see anything other than the latest Spider-Man film (why go and see a movie at the cinema when there are multiple movies and TV shows released every week with huge budgets, big known-stars, and beloved IP?). The last thing that is really getting people to a cinema is that big screen - bring that to the home with co-viewing capability and suddenly cinemas are looking waaaaaay less vital.

Again, Apple's product won't have a huge impact in 2022 (it is the first generation of the product), but think of this in the same way as the release of the iPhone. In 2007 it generated some interest. By 2012, the world was a different place.
And speaking of cinemas - watch for the closure of multiplexes as the economics of running these hugely expensive spaces makes less sense the more that interest in cinema by the mainstream is focused on just the big event movies. The big, flashy new cinemas will stick around, but think about some of those run down suburban theatres that are about 5-10 years behind needing a refurbishment. It'll make more sense to start closing those venues than to spend money on gussying them up.
CNN rolls out CNN+, but don't expect it to do big numbers initially (despite the resources the company is throwing at it) and CNN knows it. I don't believe there is a huge appetite by consumers for a video-based news app - at least not enough of an appetite for folks to subscribe en masse. But if WarnerMedia can establish CNN+ now as a digital brand and later bundle it in with a general entertainment product like HBO Max, it then starts to serve the same function that CNN has had on cable TV: a valued utility.

(Maybe that's a trend to watch as the streaming space matures... some services as destinations, others as utilities).

The roadmap for CNN+ will be much clearer once the WarnerMedia merger is completed mid-year, so look to that and the international roll-out of the HBO Max product to get a better grasp on what we should expect from CNN+.
The big story that will continue to be ignored by US industry trade press is going to be the further content squeeze felt by international broadcasters/streamers. Content distribution content deals are not only just getting scaled back, with companies like Disney no longer selling library titles to third parties and instead keeping them for Disney+/Star, but there is the added pressure of large US media companies signing up international content and talent for their increasingly global services. This is a problem that is going to intensify this year and don't be surprised if a number of smaller, local streamers across the globe shut down due to increased pressure on library acquisition.
A quieting down of the phrase 'metaverse'. It is a dumb phrase that the mainstream haven't been able to understand.
---
HBO Max fixes Harry Potter 20th goofs
New years day saw the release of a 20th anniversary reunion special for the cast of the Harry Potter movies. It streamed on HBO Max and, well, it had a couple of issues. First, it featured a picture of Emma Roberts instead of star Emma Watson. And then it mis-labelled the Weasley twins, confusing which actor played which (to be fair, it was a 50/50 roll of the dice). Thankfully, being that it is a streamed show, the mistakes have been fixed and the show is now reflective of the correct actors.
---
Space Force sets return
Remember Space Force, the kinda bad Netflix comedy about the US government department that manages the military issues related to space? It was notable as a return to TV comedy by Steve Carell, teaming him up with The Office showrunner Greg Daniels.
Well, it returns to Netflix from Feb 18. The comedy show will have a new co-showrunner and has moved production from LA to Vancouver. A second season reboot on a Greg Daniels comedy is never a bad thing. For reference please see the not-so-good first seasons of The Office and Parks and Recreation.
---
A declaration
In the interest of transparency, it is important that I let you all know that I have been working for the past month or two on a new podcast for the Australian streaming service Binge. I don't appear on the podcast, but I am working on it as a producer.
The podcast is called Skip Intro and it has the crack Binge programming team Alison Hurbert-Burns and John Beohm discussing the new and interesting shows/movies debuting on Binge every week. It's a good, half-hour weekly podcast that is especially valuable if you are a Binge subscriber and would like some insights into the big releases on the service along with unearthing some quieter titles.
My role behind the scenes, is to help Alison & John identify some interesting elements about the shows and to help frame conversations in a way that makes sense for audiences. It's a bit of a blend of my professional experience as a podcast producer and as a content marketer.
Know that I am working with them as a casual freelancer and that I am not being paid to promote Binge myself. I maintain complete editorial freedom and am welcome to cheerlead for shows that I like and diss anything that I don't.
Any over-enthusiasm I have for upcoming shows like Peacemaker (see below) is based entirely on my own dork tastes and is not a reflection of paid work.
---
Trailer Park
Peacemaker debuts on HBO Max Jan 13. [Just an FYI, I have been watching this over the past few days and it's pretty incredible. You'll see things in this that you would have never expected to see in a comic book movie/TV show].
Ricky Gervais comedy After Life returns to Netflix Jan 24.
Single Drunk Female debuts on Freeform Jan 20.
South Korean zombie film All of Us Are Dead debuts Jan 28 on Netflix.
Snowpiercer season 3 returns Jan 24 on TNT.
---
That's it for today. Remember: