With so much viewership for TV now on demand and happening over a spread-out time period (think less same day and more 7 days and 28 days), this isn't reflective of the full viewership for HBO's Game of Thrones prequel House of The Dragon, but... boy, there's a lot of folks watching this thing.
9 million people tuned in to watch the season finale. On average throughout the season, each episode has seen approx 29 million watching (considering those additional viewers not watching same night), so expect HBO to be touting a big viewing number for the series soon enough. Even with 9 million watching, it is the most people who have watched HBO for any of its programming since the series finale of the original Game of Thrones series.
Worth noting is that House of The Dragon viewership is slightly under Game of Thrones viewership - 29 million vs 32 million for that final season of the show.
House of The Dragon... in review
I felt that the show started out with some promise, but I got distracted after the second episode and, with a lack of other enthusiastic viewers in my own home, the show fell off my viewing schedule.
Over the weekend, inspired by the fact I had to talk about it for this week's Skip Intro podcast from Aussie streamer Binge (the episode should be out soon), I blitzed through all ten episodes and was really very taken with the series. It is far more succinct and clear thematically than the original Game of Thrones series was. I especially appreciated how intricately ideas of female strength and victimhood were woven into the show without at any point the show wearing its woke credentials on its sleeve. The parallel birthing sequences in the first and final episode of the season were both masterful and horrific.
Over at The Atlantic, David Sims:
...my biggest takeaway from last night's Season 1 finale, "The Black Queen," was the amusing surprise that the preceding episodes had all just been table-setting, albeit on a grand scale. For its first season, set over 19 years, House of the Dragon charted the seeding of a civil war within the ruling House Targaryen, but not until the end of "The Black Queen" did that war truly begin. I know enough about the George R. R. Martin–written source material to know that from here on out, the story is going to have to slow down dramatically. But that prospect only makes House of the Dragon's first season a more impressive and downright avant-garde achievement.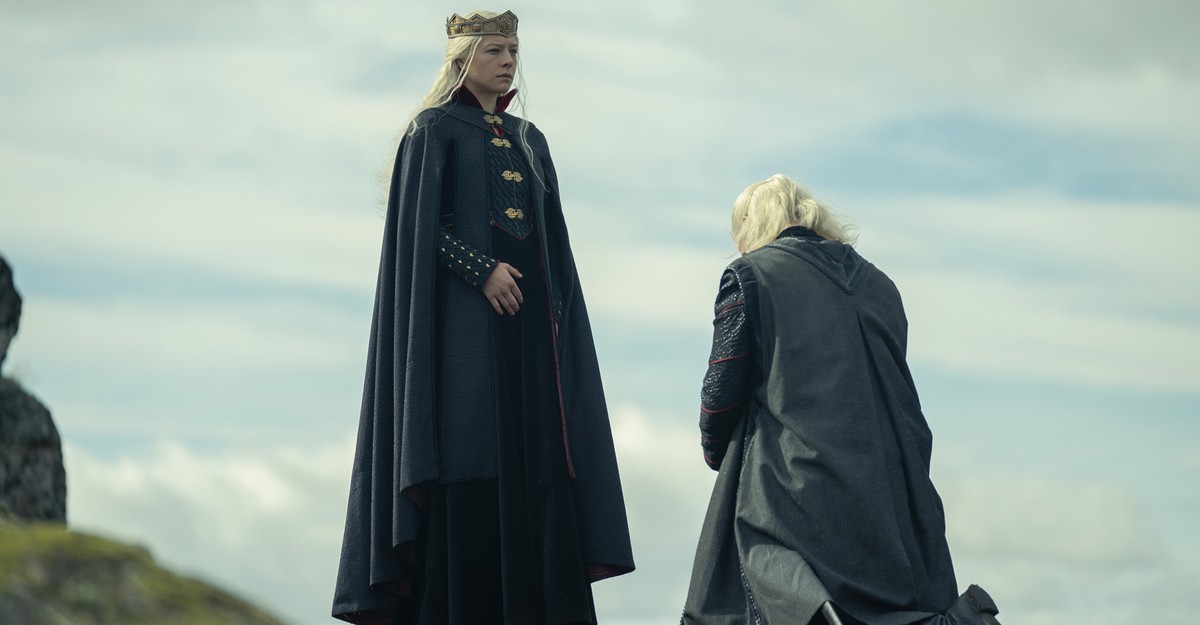 The Guardian's Stuart Heritage:
I'd like House of the Dragon to find consistency when it comes to characters ageing. Paddy Considine's Viserys, for example, decayed like an Indiana Jones baddie opening a cursed tomb while his brother (played by Matt Smith) has revealed himself to be Westeros's Paul Rudd. He hasn't aged a day and now I don't know how old he's supposed to be. Is he 30? 45? 90? It's hard to tell. What's his secret? Good hydration? Incest? The glossy mags need to know. Also, and I don't want to be picky, but it would be nice if future episodes were lit in such a way to let me see what the hell is supposed to be going on.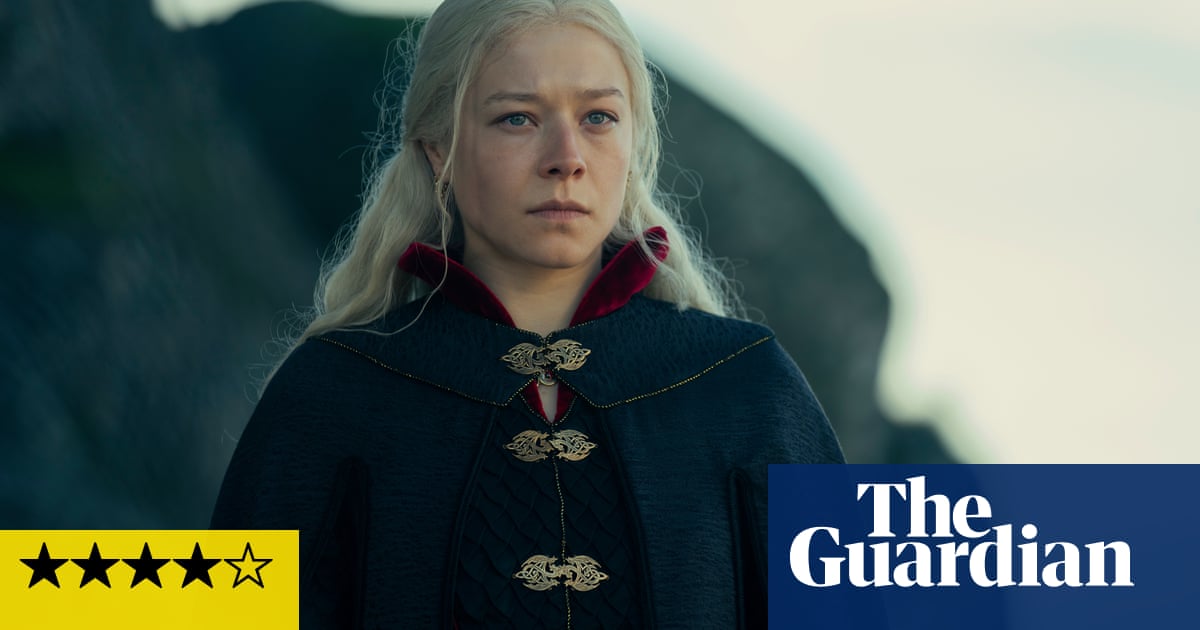 ---
RIP Leslie Jordan
If you have spent any time watching US TV over the past 40 years you have seen and noticed Leslie Jordan on your screen. He had a very big presence that was, well, very big.
Lately he has been recurring in Call me Kat, but you have seen him in shows like Will & Grace, Night Court, Lois & Clark, American Horror Story, Boston Legal, Boston Public, Night Court, Perfect Strangers, Newhart, and a huge number of other credits.
Mr Jordan died yesterday, aged 67. He was declared dead at the scene of a car crash in which he hit a wall - it was believed the incident was the result of a medical episode he experienced behind the wheel.
The glow of the TV is a little less bright today.
Tara Reid stretches herself as an actor as she portrays Tara Reid as a ghost on the US version of Ghosts. Read: Deadline
A US price rise will see Apple TV go up by $2 a month to $6.99 or $20 annually to $69. Read: The Verge
David Tennant and Catherine Tate will star in three Doctor Who specials this year before handing the keys to the TARDIS over to new Who fellow Ncuti Gatwa. Read: Dark Horizons
1899 is the new Netflix drama from the creators of Dark. It debuts Nov 17.
Succession is back in 2023. Exact date: TBA.
Pepsi, Where Is My Jet is a 4-part docu-series about a court case over a Pepsi commercial. It debuts on Netflix Nov 17.
---
Maybe now that the dragon show has finished up for the season, folks will have the good sense to give the excellent Andor a proper go.