I have some thoughts about Elon Musk upending Twitter by changing what verification means on the platform and turning it into a pay for play feature. I can't imagine many folks wanting to pay for the feature, but I can think of one group that would get a lot out of it. Be warned, Hollywood.
But before we get to that, let's run through the quick news of the day:
Teen drama Fate: The Winx Saga has been cancelled after two seasons by Netflix. Read: THR
YouTube users can now subscribe to streamers like Paramount+ (and 30 other services) within YouTube. It is similar to Apple TV Channels and Prime Video channels. Read: Deadline
Britbox in Australia has now launched on Amazon Prime Video channels.
It looks like James Corden's The Late Late Show ripped off a Ricky Gervais joke. Read: THR
The Last of Us will debut on HBO Jan 15. Read: Polygon
Looks like someone has a case of the Mondays. Watch: TV Line
US Disney+ subscribers will be tempted with exclusive merchandise. Read: The Streamable
The upcoming Starz TV series Dangerous Liaisons has received a season 2 order ahead of its debut. Read: Dark Horizons
---
Two legs are good, Four legs and eight bucks are better
Just a quick thought or two regarding Elon Musk announcing this morning that anyone seeking verification on Twitter will need to be a subscriber to the Twitter Blue product for $8 a month...
The reason verification existed to begin with was so that users who think they are interacting with Tom Hanks on the platform actually are and that it isn't a fake account. Or if they are reading tweets from that journalist reporting from Ukraine about activity on the ground is legit.
The new plan is that anyone with eight bucks who wants to be verified can be and that pre-existing verified folks will be forced to pay to keep their verification. This will result in verified people being annoyed at being forced into a charge, so they will simply say goodbye to their checkmarks. But...
One of the benefits of being a Twitter Blue verified subscriber will be that the algorithm will push your tweets up higher in a thread, increasing the likelihood of likes and retweets.
Why is this a problem? Well, there's a bunch of reasons. But you're reading an entertainment media newsletter, so lets just focus there: Think about the recent Snyder bros campaign to convince Warner Bros to release Zack Snyder's cut of Justice League into cinemas. How much more effective will those campaigns be with the bros paying $8 to amplify their support? Twitter is not just amplifying a campaign like that, but giving those users further legitimacy.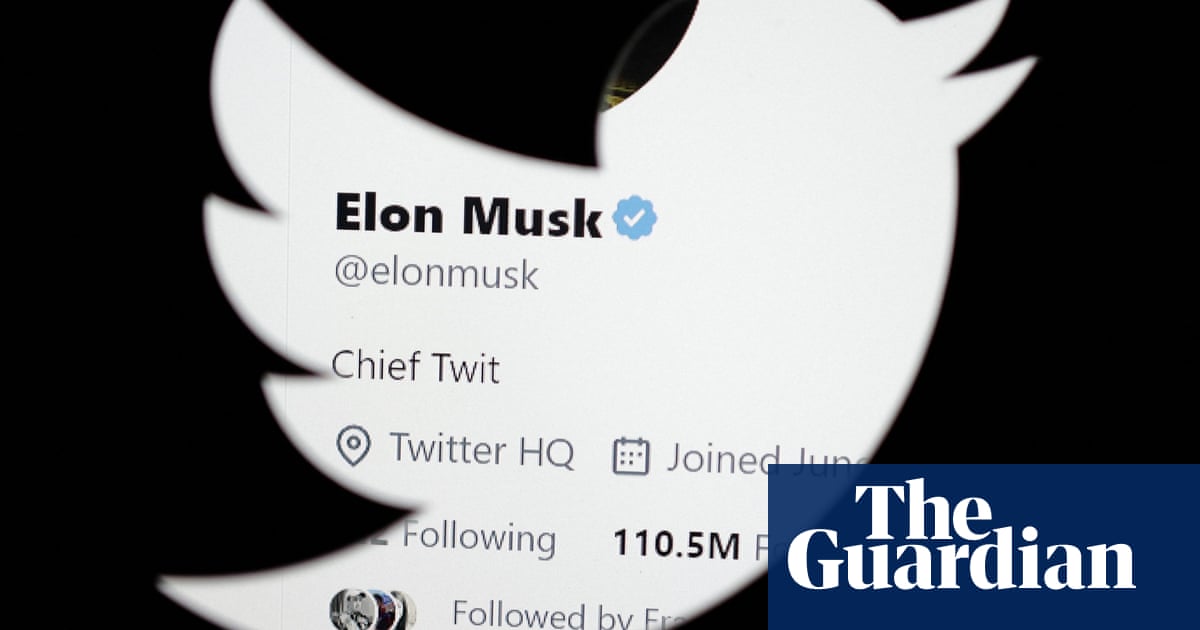 Colin From Accounts is a new comedy made by Binge. It is an Australian production, so must, for legal reasons, star Patrick Brammall. This is not a criticism. It debuts Dec 1 and looks pretty promising based on the trailer.
The Prank Panel debuts next year on the US ABC. It will feature on the panel: Johnny Knoxville, Eric Andre, and Gabourey Sidibe.
His Dark Materials returns Dec 5 to HBO.
Irreverent debuts on Peacock Nov 30. The Australian-set drama will stream in Australia on Netflix.
---
That's it for today. Another newsletter beckons tomorrow.