Sometimes you get the opportunity to write the world's greatest story in your TV newsletter, but when the time comes to write it up, you don't know exactly how to delicately phrase it. So... let me just say it:
NBC shut down its water slide-themed game show because of an outbreak of explosive diarrhea on set.
A source with knowledge of the production said an outbreak of "awful explosive diarrhea" led to people "collapsing" on set and "being forced to run into port-o-potties."
This is an important medical situation, so be a grown-up and be respectful.
---
Call Australian Prime Minister Andy - we've got another problem with Americans
It's time to again call in Mr Prime Minister, Andy. It seems that Melissa McCarthy and husband/artistic muse Ben Falcone's Netflix TV series shut down 6 episodes into a planned 12 episode production run in Australia. The move, as The Guardian reports, was unexpected.
While cast members were paid for the entire 12 episodes, the crew were only paid for the work completed. Who knows how many of them turned down other paid work because of this production.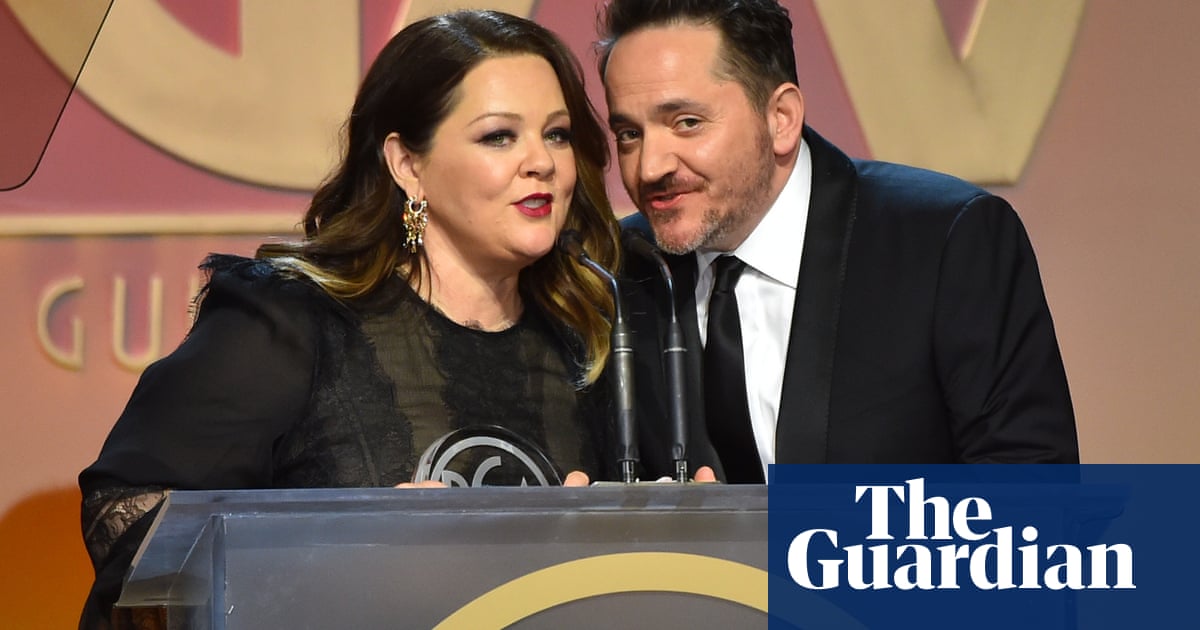 But thanks to Deadline, we now know that everything is all cool.
According to a spokesperson close to the show, though, there is no need for concern, as all 16 episodes will eventually be shot. The reason that production wrapped early is that Netflix has decided to shoot the series in "two batches of eight" episodes, "rather than all at once."
There's no need for concern. The episodes will still be shot - of course, there's no confirmation on when, where, or whether any of the crew who were now mostly without work unexpectedly for 6 weeks were happy to find out that they *might* get a chance to work again on the production that shafted them.
---
TeeVee Snacks
Neil Patrick Harris will serve as a judge on Australia's Got Talent. Read: TV Tonight
Mindy Kaling's new animated series based on Velma from Scooby Doo will reconceptualise the characters (presumably, that means Velma, Daphne, Fred, and Shaggy) as East Asian. Also there will be no Scooby Doo or Mystery Mobile. That's all fine. But also... why bother doing a Velma series? Read: TheMarySue
---
The birth of GB News
A couple of hours ago GB News launched in the UK. GB News will have even less news content than Fox News - it's all opinion and brand irony.
The budget TV service will focus entirely on opinion, with a strong focus on culture wars content. If you tune in to watch presenter Andrew Neil's show, you can expect:
Neil's show will include a section called "Woke Watch", highlighting perceived examples of political correctness gone mad, and "Media Watch", patrolling the supposed liberal biases of the media. Topics debated during rehearsals include whether unconscious bias training really helps combat racism. The channel claims it does not have an explicit political leaning but has hired former Brexit party candidates as presenters.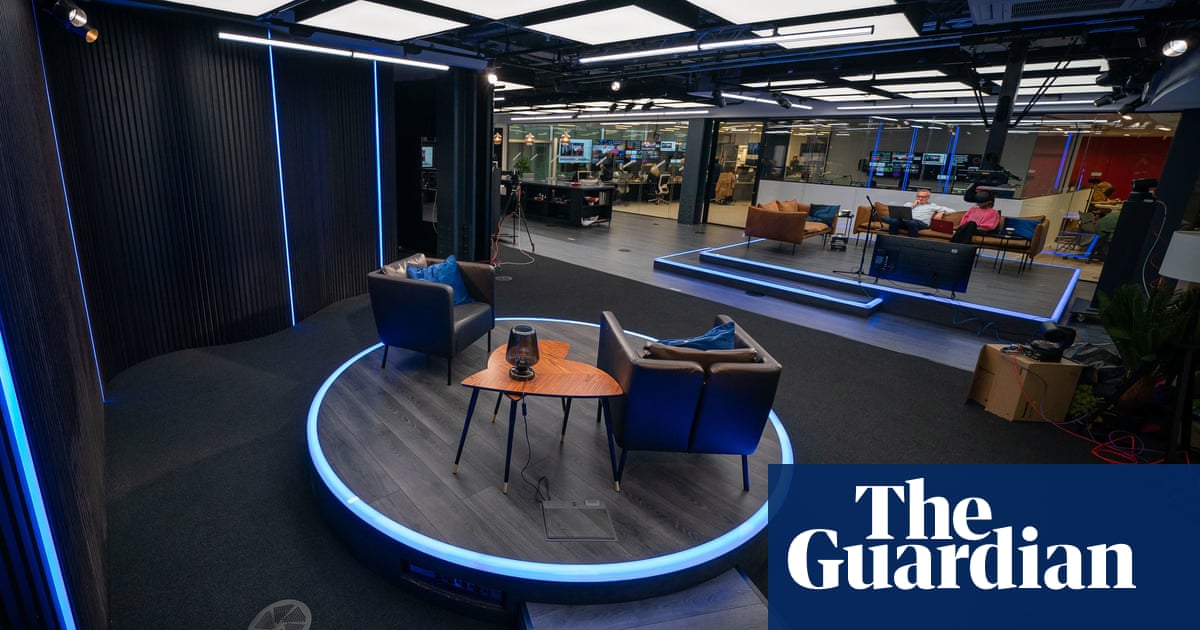 Probably the best opinion piece I've read about the launch of GB News was from writer James O'Malley who explores why he doesn't think GB News has legs. His piece is well-reasoned, but there's two things he hasn't considered in the piece (which, we, in Australia, have more of an insight on):
GB News channel boss Angelos Frangopoulos has experience running channels like this on the cheap (Sky News Australia)
Like Sky News Aus, success of GB won't come from TV ratings, but highly viral social video.
---
I gotta get on that OnlyFans
I hear about OnlyFans and wonder just how invested people still are with that platform. Was it like Clubhouse, shining bright for a few months and then forgotten deep in a folder on the third screen of your phone? Or did it actually have legs? (Legs that go all the way up, if you know what I mean... eh?)
Well, for some OnlyFans stars, it's the latter. Here's a good news story about a porn star come good (did I type that sentence right?): Riley Reid is reportedly the most successful OnlyFans performer. Prior to OnlyFans she was making less than $1,000 per video she made. But now? She's just bought a $4.8 million dollar home in Pasadena which looks kinda incredible.
Reid has established herself as one of the most-followed models on OnlyFans, and while she won't comment on her exact earnings, other top performers on the site — Trisha Paytas and Lana Rhoades, for example — have been known to rake in well over $1 million per month.
Good on her. I'm just wondering if there's a market for me flaunting it while offering hot takes on the upcoming season of Stranger Things...
---
RIP Clarice
Clarice was expected to be moved from CBS over to streaming service Paramount+. That was seen as a win for the show - viewer numbers were terrible on broadcast, but alright on the streaming service. Plus being on the streamer would allow the show to embrace more adult content, which would be a win for the series creatively.
But now Paramount+ and series co-producer MGM have hit a stalemate which has effectively canceled the series. CBS has already announced a new slate of shows for the upcoming season, so there is no going back. But the series simply won't go ahead on Paramount+ if MGM isn't paid more money. Paramount+ was set to cover 78% of the budget ($3.6 million an episode), but, after negotiations, MGM demanded 82% ($3.8 million).
Sources close to CBS argue that the 82% is within the standard range for a premium series, which varies from show to show based on performance data analyzed by the pay cable network/streamer. I hear Paramount+'s internal projection for Clarice was to break even at 78% license fee and to lose money at 82%, the number which it ultimately agreed to.
---
In The Heights underperforms by quite a bit
The industry expected a $20 million opening weekend in the US. Instead, In The Heights pulled in $11.4 million. Pundits are asking why the film failed to draw viewers following several weeks of promising box office figures - in it's third week of release, The Quite Place Pt 2 pulled in US$11.65 million returning it to the number one spot. Many are suggesting a lack of awareness around the stage show.
I laughed at this suggestion from Rebecca Rubin at Variety:
The disappointing commercial reception for "In the Heights" is puzzling because critics embraced the joyous film, showering it with some of the best reviews of the pandemic era.
Oh, Rebecca. Nobody cares about reviews anymore. People just look at the Rotten Tomatoes score if they're on the fence about seeing something, or if they want to reinforce a previously held assumption. A good to great Rotten Tomatoes score isn't enough in itself to sell tickets.
FYI, In The Heights has a very good RT score at 96%.
My own assumption: I'm not sure In The Heights played at all to the suburbs - and especially not with older viewers who more than likely have a cultural disconnect with the musical styles on display throughout the film. They may well like it once they're sitting in the seats watching the film - the challenge is getting them into the seats.
---
Finally - a reason to buy a Playstation 5. Get me to Pandora.
Canadian software company Ubisoft has released the video game for its upcoming Avatar video game. And it's rad-looking.
The game releases in 2022, timed with the release of the second Avatar film. If the game is legit great, it would have been hugely beneficial to get the game out well ahead of the release of the movie (building hype and generating positive franchise word of mouth). Of course, if the game turns out to be lame, then maybe it's best off that it doesn't come out too far ahead of the film.
---
Trailer Park
Virgin River returns to Netflix July 9 for it's third season.
Nine Perfect Strangers debuts August 18 on Hulu. In Australia and other territories it will stream by way of Amazon Prime Video.
Monsters At Work debuts July 7 on Disney+.
---
What's next? Tomorrow.