That 70s Show is coming back. Only it is leaving the 70s behind and it is heading to a world of grunge music, Bill Clinton, and Windows 95. That's right kids - the new show is set in the 90s.
The new version of the sitcom is being made for Netflix. Kurtwood Smith (Red Forman) and Debra Jo Rupp (Kitty Forman) have signed on to reprise their roles. They'll be there as grandparents looking after the teenage daughter of Eric and Donna. Expect guest appearances by the original then-teens from the show. But maybe not that one cast member still facing multiple rape charges.
Netflix needs to invest wisely in some sitcoms that can last for years and years and That 90s Show sounds like a pretty canny move.
---
Can Bond turn a profit?
The new James Bond film No Time To Die has done solid box office since its release. Of course, that is to say that it has done solid box office for a pandemic release. It has just passed the $300m international mark with the film having its opening weekend in the US.
For a point of comparison, the biggest films of the pandemic have included:
Shang-Chi And The Legend Of The Ten Rings ($401.6M), Black Widow ($379M), Free Guy ($327M), Cruella ($233M), Jungle Cruise ($212M), Raya And The Last Dragon ($130M) and Soul ($105M).
For pandemic times, the film is performing admirably. But... is the film going to turn a profit?
Back in Sept I posted this tweet:
My thinking at the time was that the delta variant was just ramping up in the US and there were a number of surveys done showing a declining comfort for older viewers in going along to the cinema. Plus, a Bond film costs SO MUCH money to make and market there was no way it could turn a profit. A few folks disagreed with me. After all, Bond is huge, right?
Interesting to read Matt Belloni in his newsletter this week doing the back of the envelope math on what the new Bond film needs to make to start turning a profit. He first starts with the $250 million budget, marketing costs, the lost marketing spend of its initial release plan, etc.
But will it deliver A-level box office? It needs to. Adding up those expenses gets to nearly $500 million in sunk-in costs to release the film. And that's not including the expense associated with it sitting on a shelf for a year and a half. If the cost of money is generally 4 percent or 5 percent, that's more cash not used on other things.

But we'll forget that and focus on what this thing needs to gross. These days, revenue splits with theaters aren't exactly 50-50, as many still assume, especially overseas, where Bond movies generate more than 70 percent of their revenue. Splits in China can be especially dicey, and the last Bond, 2015's Spectre, grossed $83 million there, making it the third largest market behind only the U.S. and U.K. Even without knowing the exact splits, the experts I asked think No Time to Die needs to get to about $800 million to break even.
$800 million to break even. $300 million in global box office after opening in most of the major markets. I don't think it's going to make it.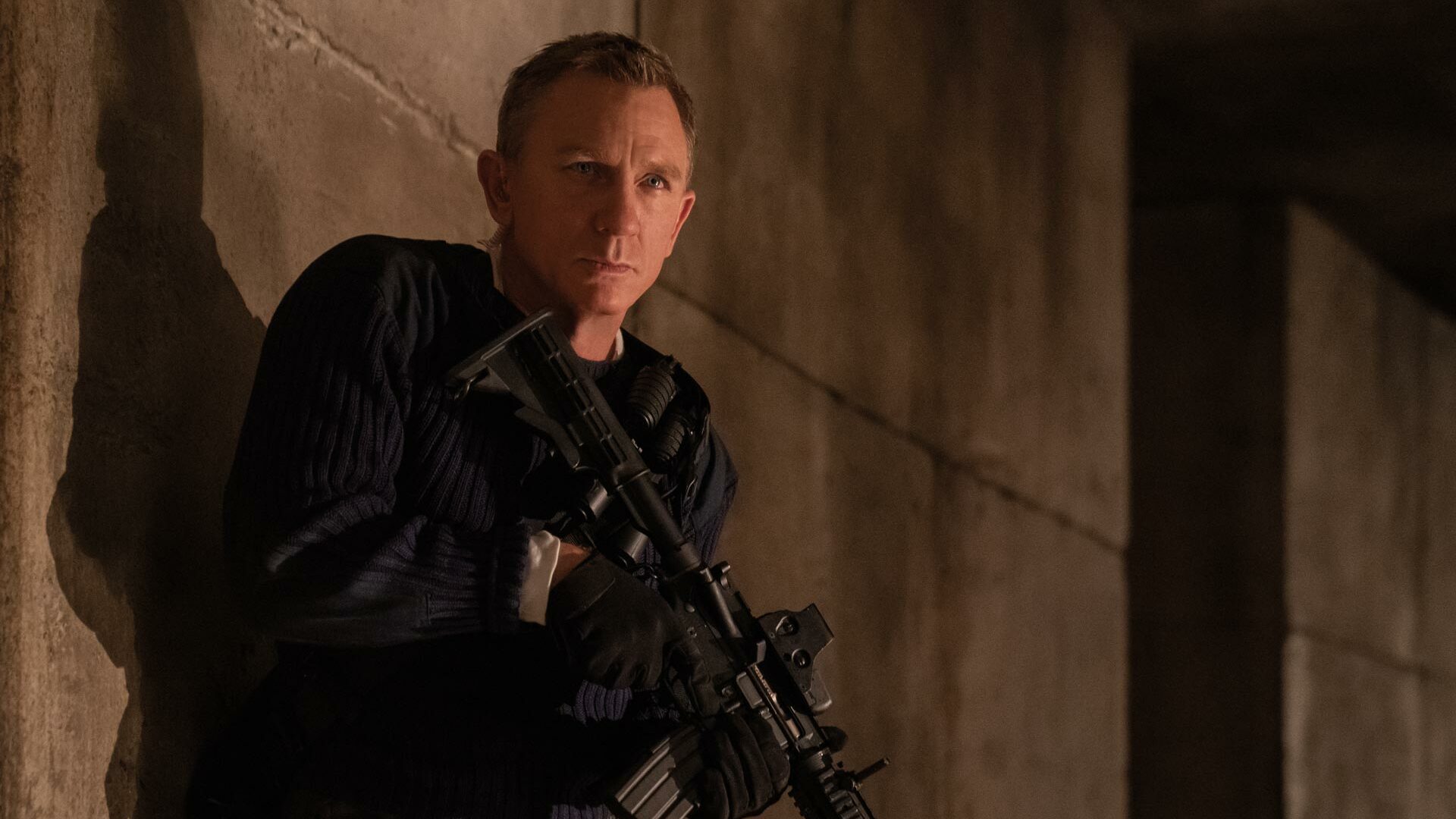 ---
Bailiff Hawkins is PISSED at Judge Judy
Petri Hawkins was on television screens for 25 years as the bailiff on Judge Judy. When Judy decided to shut down her show and move onto a new show for IMDb TV Judy Justice, Hawkins was curious as to whether he'd be invited along.
But he never got a phone call. Instead, he rang up his former colleague of 25 years and didn't get the answer he was hoping for:
"She informed me I was not being asked to come along on the project," said Byrd. "I didn't inquire as to why, that's her choice. But she did inform me that fundamentally, I was priced out as the new bailiff on her new show. My salary would have been too much. I was curious: How would she know? She didn't ask me. She didn't give me an opportunity to have accepted a lower salary."
#JusticeForHawkins
---
Sydney cinemas re-open today
The Always Be Watching HQ is in Sydney, Australia and we're pretty excited that the state is re-opening after a few months of being shut down thanks to the delta variant. This means cinemas are back open as of today.
This means that all the major movie releases since late June are all being made available in the cinema this week. It's a hefty week of titles and not all of them will still be playing next week. So, it seemed like a good idea to put together a guide of what is playing where for my local readers.
---
The Many Metrics of Newark
The Sopranos prequel movie The Many Saints of Newark is an interesting beast in that it tanked at the box office upon release recently in the US. This wasn't a surprise in that the film simply isn't as cinematic as it needed to have been. Reviews were middling and audiences weren't willing to brave delta to watch a film that had a whiffy scent about it.
But it did buck a trend we've seen this year - HBO Max has reported that all of the day and date releases it has had this year have had consistency between the box office and streaming numbers. If a film was a dud in the cinema, that was reflected by a similar lack of interest streaming. But a success at the box office also saw boffo streaming figures. The Many Saints of Newark was different. On the weekend of release it may have been a box office dud, but on HBO Max not only was it the most viewed title all weekend, it also managed to do three times the viewership of the next most-watched title.
Further to that, and this is the key thing to consider: it also lifted viewership of The Sopranos. This is a title on HBO Max that is never far from being in the top 10 most-watched titles on the platform, but enthusiasm around Saints saw a 65% rise in viewership.
I heard it said last week that Saints was a strange choice in that it won't bring new subscribers to HBO Max - after all, Sopranos fans are already HBO viewers. But this does two things for HBO Max:
It increases time spent on platform by subscribers (which in turn means a sub is less likely to churn away); and
It's really good brand affirmation for existing subscribers - a reminder that the service they subscribe to will continue to deliver them the titles thay're excited by.
---
Series Mania industry day free for all
The Australian arm of French TV festival Series Mania will again host an event this year from ACMI in Melbourne. But, being that it is in Melbourne, the event this year will be live-streamed. For FREE.
In addition to a number of screenings of TV shows, the festival will also host its annual industry day with guests including:
Rutherford Falls co-creator Sierra Teller Ornelas
Prentice Penny, the showrunner of Insecure
Craig Mazin - the writer of Chernobyl
UK writer-producer Lucy Prebble (I Hate Suzi, Succession)
Jo Werner - producer of Dance Academy, The Newsreader
TV director Ben Chessell (The Great, Giri/Haji)
And a panel including Aussie writing talent Tony Ayres, Debbie Lee, Sally Riley, and Belinda Chayko
Get your free tickets:
https://www.acmi.net.au/whats-on/series-mania-melbourne-2021/
---
TeeVee Snacks
---
Trailer Park
Psych 3: This Is Gus debuts on Peacock Nov. 18.
Hanna season 3 debuts Nov 24 on Amazon Prime Video.
Outlander returns for season 6 in early 2022.
Oct 31 sees the return of the unquestionably-a-kids-show Doctor Who.
The Expanse returns for its 6th and final season on Dec 10.
Paranormal Activity: Next of Kin debuts Oct 29 on Paramount+.
November 18 2021 (Stardate unknown) is when you will be able to watch season 4 of Star Trek: Discovery.
Crossing Swords returns for season 2 on Hulu Dec 10.
The Trip debuts on Netflix Oct 15.
---
What's next? Tomorrow.