There's a lot of TV to watch and if you didn't get around to watching Jupiter's Legacy that's understandable. It was an also-ran superhero drama that had little to no buzz surrounding it. The show was released midway through Disney+'s Falcon and The Winter Soldier run and, frankly, did anyone really have time to add yet another tights & capes show to their weekly viewing? Especially one that was, well, bad.
So, this week Netflix announced that Jupiter's Legacy has been cancelled. The cast has been let go. Creator Mark Millar is working on another show, Supercrooks. It's set in the same world as Jupiter's Legacy, but focuses on villains. Netflix already gave a series commitment to it.
I'm not against super hero shows, but at a certain point they start to look the same unless the show has a really unique take. And look at the new capes shows that do find audiences - animated series Invincible and the live action The Boys both examined super heroics from a real world perspective where characters humanity and base desires are corrupted by physical superpower, and even all the new Marvel shows are each coming at their super hero world with wildly different perspectives and genres. Next week's Loki series is less about super heroes, and more a fantasy heist show.
Mediocrity gets cancelled.
---
20 years of Six Feet Under
It has been two decades since Six Feet Under debuted on HBO (3 June 2001). It was one of the first premium drama series to launch at HBO and marked a radical departure from the well-produced single camera comedies the service had been known for (Sex & The City, Dream On, Arli$$) and masculine genre dramas (The Sopranos and Oz).
Six Feet Under was part of TV's "Golden Age" revolution. No longer was TV drama simply to be gawked at, eaten in front of, and forgotten. All of a sudden, TV was being regarded as Art, as capable of metaphor and nuance as any other medium. And HBO was almost unilaterally behind this sea change. "That was where everybody wanted to be working," says Ball. "Nothing even came close to HBO".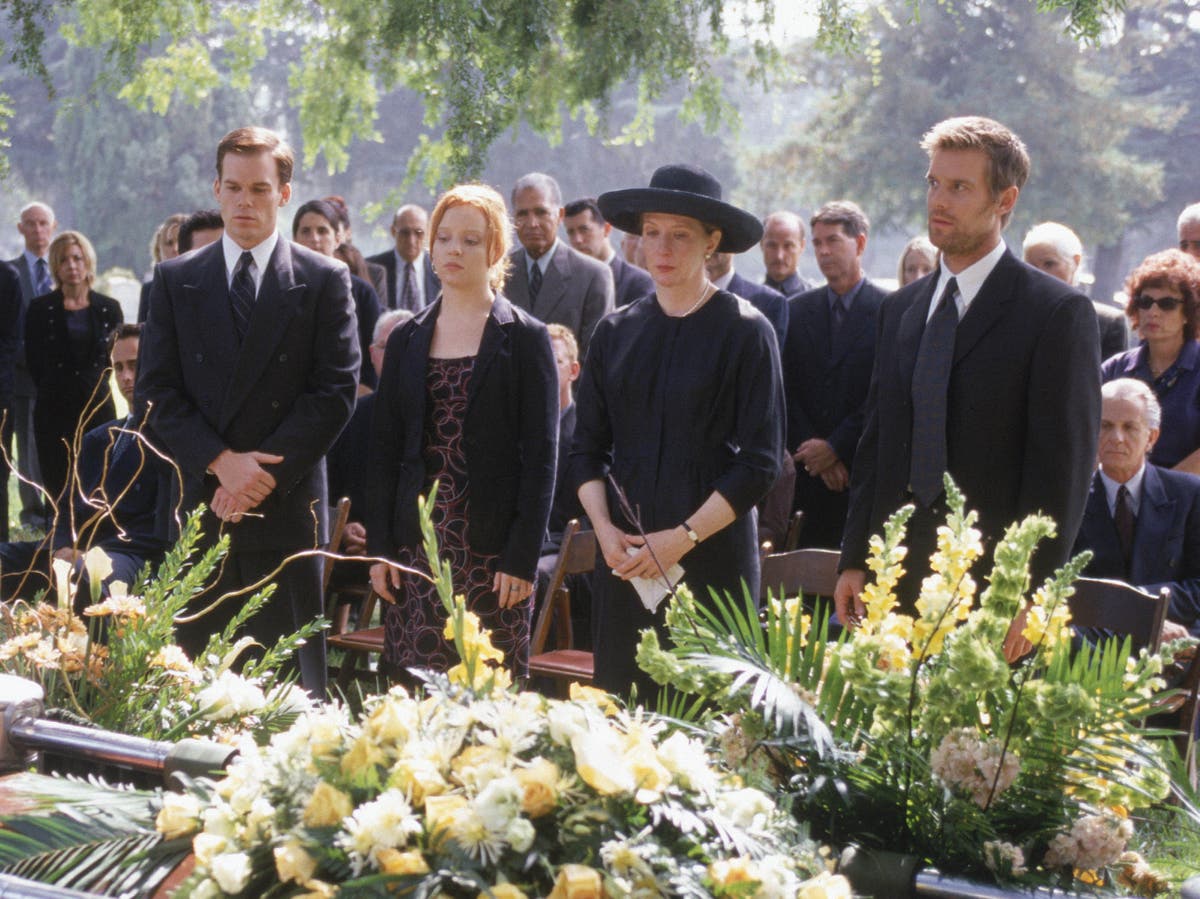 ---
TV dates
Some upcoming dates to pop in yr calendars:
American Horror Stories - a spin-off anthology series of the American Horror Story anthology series debuts on FX on Hulu on July 15.
The OG American Horror Story returns with American Horror Story: Double Feature on August 25.
Reservation Dogs debuts August 9 on FX on Hulu.
Archer returns for season 12 on August 25.
What We Do in the Shadows returns for season 3 on September 2.
Impeachment: American Crime Story debuts September 7 on FX.
Y: The Last Man debuts September 13 on FX on Hulu.
Untitled B.J. Novak Anthology Series (is that it's name? Wild) debuts September 16 on FX on Hulu.
---
The future of cinemas and the actual money earned
Something to consider as you look at the box office takings - we have entered a new reality where the big studios releasing movies also have an investment in big time streaming services. They own the streaming services and so take 100% of every dollar spent by customers. But with cinemas, they lose half of that money to the cinema screening the film.
Think about Disney last weekend. There was no way I was spending thirty-five bucks to stream Cruella at home via Disney+ (I didn't see it at the cinema either, but that would have cost me under $20). But how many people did see value in that? Disney can make more money with streaming with fewer customers than releasing the film into cinemas.
Of course - without the cinema release, would home viewers find the value in that movie rental?
Head to head, that represents a $20 million shortfall for Disney. However, with "Cruella" available at home for $29.99 — a sum that Disney collects in full — it would take 667,000 rentals, which represents less than 2 percent of Disney+ subscribers in the U.S., to make up the difference. (As a point of comparison, it took approximately 2.9 million ticket buyers for Disney to earn that $14 million.)
---
Trailer Park
Roadrunner: A Film About Anthony Bourdain debuts in cinemas from July 16.
The White Lotus debuts July 11 on HBO
Audible debuts on Netflix on July 1.
America: The Motion Picture debuts on Netflix June 30.
Reminiscence debuts August 30 in cinemas and 30 on HBO Max.
Dynasty Warriors debuts on Netflix on 1 July.
Hospital Playlist season 2 debuts on Netflix June 17.
So Not Worth it debuts June 18 on Netflix.
Paw Patrol: The Movie debuts in cinemas August 20.
We The People debuts on Netflix on July 4.
Sisters on Track debuts on Netflix on June 24.
---
What's next? Tomorrow.