It may be a temporary exit, but Netflix is saying goodbye to its one million customers in Russia. New customers won't be able to sign up. Existing customers will find their accounts suspended once their current billing period ends.
Is this really a political action by Netflix? Let's look at this more as a practical reason: Very soon Russians won't be able to pay for it. It's not just that their currency has been dramatically devalued in recent weeks thanks to the Ukraine invasion. It is that leading credit card companies Visa, Mastercard, and American Express are all exiting Russia.
(To be clear, Russians will still be able to use their cards until their expiration dates. But any cards issued outside Russia will no longer work, nor will purchasing products from outside Russia.)
There's no value to Netflix staying in Russia if customers can't pay for it anymore. So, following that logic, you can expect to see other direct-to-consumer streamers like Spotify leave the market. Streaming providers who offer annual subscriptions may continue for the time being.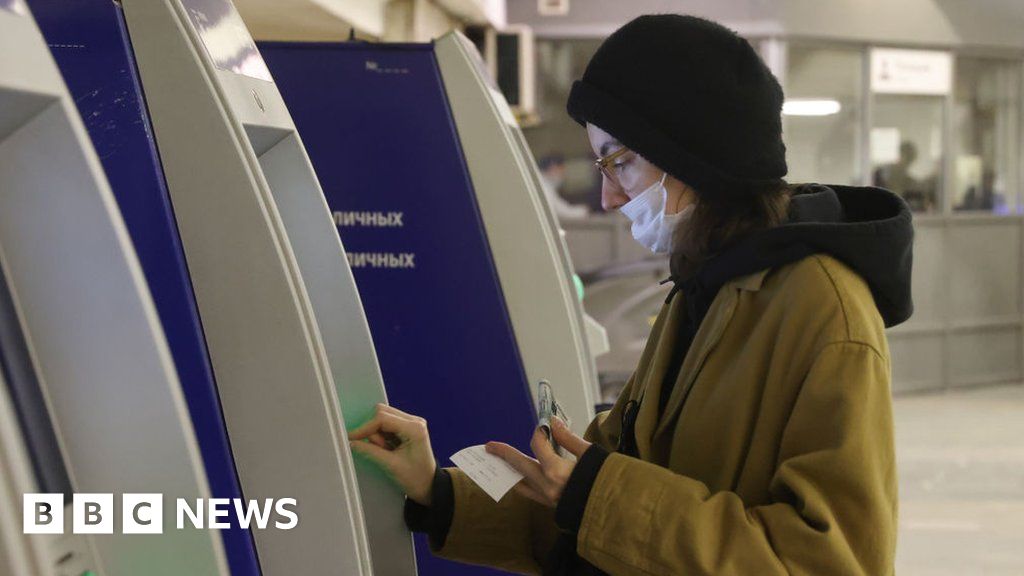 ---
The Walking Dead spin-off fans actually want to see
AMC had such enthusiasm for an extended The Walking Dead universe of shows. It had the biggest TV franchise in the world, then went and diluted it all with spin-offs that did little to drive fan enthusiasm. Fear the Walking Dead, The Walking Dead: World Beyond .... snooze.
But this... this is something that will get viewers excited. Isle of The Dead. Debuting next year, the show will spin-off fan favourite characters Negan and Maggie, played by Jeffrey Dean Morgan and Lauren Cohan, as they fight the undead together in a crumbling Manhattan.
This might be just the show to reanimate interest in the franchise. You see what I did there? Yeah, you did.
---
The Batman cop drama spin-off is dead...ish
When blockbuster film The Batman was in production, HBO Max announced plans for a companion TV show about the Gotham police. This is part of a new trend you will see for big Warners movies - TV shows built off its huge movie franchises that extend the world of the show. It's a smart move as it keeps viewers invested in these potential billion-dollar franchise movies in the years between instalments.
But that show isn't going ahead. Still in the works is a spin-off involving Colin Farrell's Penguin, but as per The Batman director Matt Reeves, the Gotham police show is now instead focused on Arkham Asylum - the mental health facility for Gotham's criminally insane. Will this show be a treatise that examines the mental health of a city impacted by a rich guy beating up the mentally ill? Probably not - but you might get an appearance by The Bookworm.
Reeves appeared on the Happy Sad Confused podcast, which is a must for anyone on a publicity tour who wants to casually drop in major news about projects that have strong enthusiasm around them.
"One thing that we're not doing that I was gonna do — so there's the Gotham police show, which, that one actually is put on hold," Reeves said. "We're not really doing that."
Matt Reeves was into the idea of the Gotham PD show, but Warner Bros and HBO Max were less into it, which is a shame because I'm far more invested in the idea of what Reeves said the show would focus on:
"The series was going to be kind of like 'Prince of the City,' where it was going to be year one," Reeves continued. "Because the movie is year two, and I wanted it to be the first appearance. But it wasn't going to be a Batman story, it was going about about this corrupt cop. And it was going to be about how the worst gang in Gotham were the GCPD. And [Bruce] was going to come across paths, he would have touched paths with Gordon who would have been — it would have been someone to measure him against. But it would be a battle for his soul."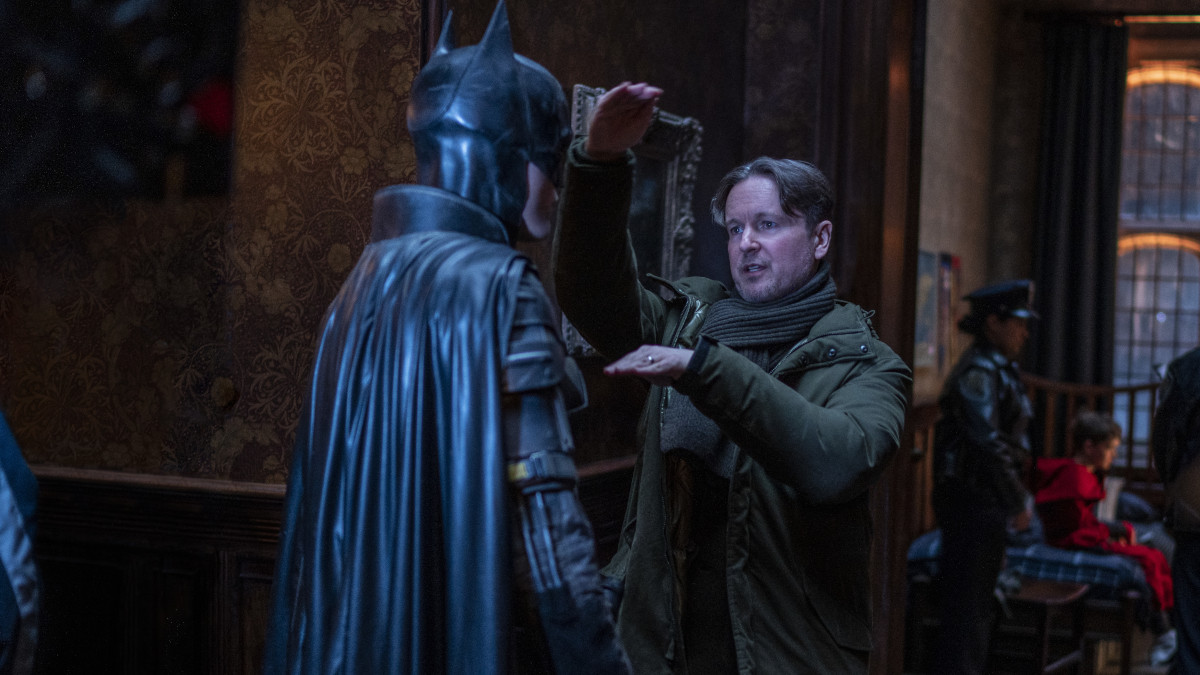 Speaking of The Batman, that film has earned $258 million globally on its first weekend of release. Huge by pandemic standards, but it does fall a little short of the box office for the most financially successful of the Bat Guy movies, The Dark Knight.
The Batman has a few weeks more of a clear box office run for repeat viewings and audiences interested in the film thanks to positive word of mouth. I've seen the film twice now and really enjoyed it a heck of a lot more the second time.
All eyes are on the upcoming release of a Sandra Bullock/Channing Tatum adventure romance The Lost City (think of it as a modern Romancing The Stone). Word of mouth is good on it, but can it be one of the rare non-established IP films that draws a mainstream crowd back to cinemas? Or is that audience appetite lost forever to home streaming options? The release of that film will tell us a lot about audience behaviours going forward.
---
Dr Teeth and The Electric Mayhem get their own show. It's about time.
They say that every person who attended a Dr Teeth and The Electric Mayhem concert went off to start their own band. Finally, the iconic band is returning to the spotlight.
The Muppets house band will star in a brand new Disney+ show. We don't know yet when it will release, but the series is the brain-child of The Goldbergs creator Adam F. Goldberg, puppeteer Bill Barretta, and editor Jeff Yorkes. It will follow the story of the band recording their very first album.
Lily Singh will co-star as the token human lead, a junior A&R executive tasked with looking after the band. Will she fall in love with Animal? She's only human.
---
HBO Max goes wider across Europe
We know how the story goes. After finding success with US audiences, the sequel has everyone heading across Europe. Queue up Holiday Road and take a look at where HBO Max is launching today:
Bosnia and Herzegovina
Bulgaria
Croatia
Czech Republic
Hungary
Moldova
Montenegro
Netherlands
North Macedonia
Poland
Portugal
Romania
Serbia
Slovakia
Slovenia
This brings the global HBO Max roll-out to 61 countries now. Something I found interesting - among the details of content in Europe is the statement that the European service will add Warner Bros movies to the platform 45 days after theatrical release, as it does in the US. It's great to see that will be a global initiative, reflecting consumer expectations.
TeeVee Snacks
Trailer Park
Russian Doll returns to Netflix on April 20 for season 2.
Apollo 10 1/2: A Space Age Childhood debuts on April 1. It is the latest animated film from Richard Linklater.
Erotic thriller Deep Water, starring Ben Affleck opposite Ana de Armas, debuts March 18 on Hulu. Outside the US, the film is getting a release on Amazon Prime Video.
Catherine Cohen: The Twist? She's Gorgeous debuts on Netflix March 15.
Soil debuts on Netflix March 17.
---
That's it for today. Until tomorrow...