Netflix has revealed plans to produce a live TV special, streamed globally. For most services, that isn't a huge deal. Logistically difficult for platforms that haven't been built for live streaming - there's a lot of technology that will go into making sure that it will work. But, it's a bigger deal for Netflix as the streamer has been steadfast in its resolve that it was only going to stream scripted and unscripted series that could be watched on demand. Live events weren't part of the equation.
The special set to be streamed by Netflix will be a Netflix Is a Joke-connected event, showcasing stand-up comedy. The main drawcard for the event will be a set by Chris Rock.
Now, all of this is interesting enough in itself. But what is more interesting is where this positions Netflix going forward. Streaming comedy shows... that's fine, but it is hardly going to move the needle in terms of subscriber acquisition/retention. That's a lot of investment in infrastructure for not a lot of return. But where the value lies for Netflix is testing its capabilities for live events should it want to get into, say, I don't know... sports.
Last week there were reports that Netflix was quietly putting in bids on sporting events. You can't do sports unless you have the technology to make that work. It is kind of like how Netflix said they would never do ads. But then when they reached a market cap in the US and needed to find new revenue streams, it invested money into the technology needed and now ads are available on Netflix. Something else that can help them push past slow subscriber growth: sports.
Netflix wanted to become HBO before HBO could become Netflix. But even HBO has boxing.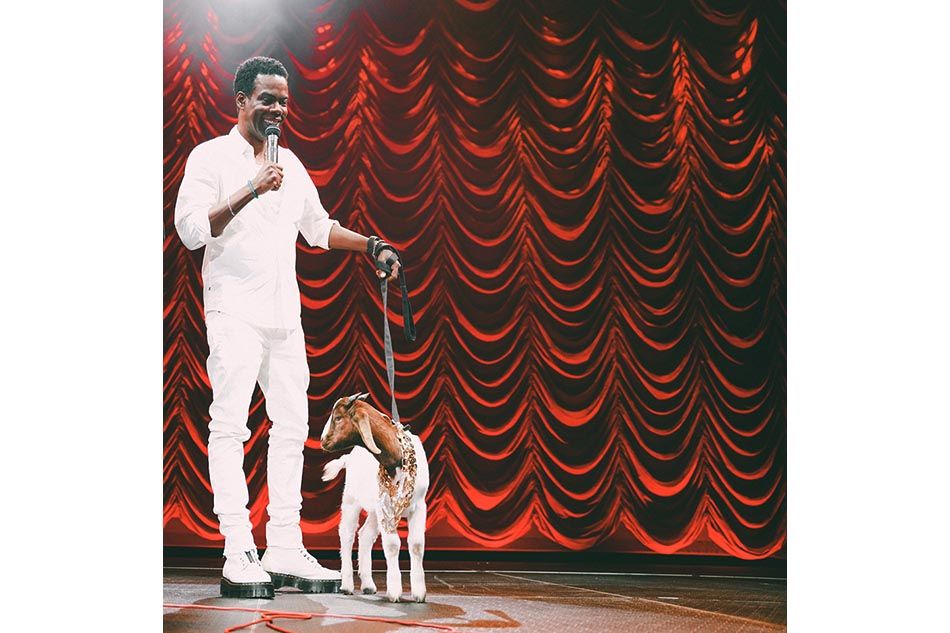 ---
Shorting Grogu
Last week emerged word that legendary Japanese animation house Studio Ghibli was working on something for Lucasfilm. It didn't take long for them to announce what it was: an animated short film starring The Mandalorian's beloved muppet Grogu.
The 3-minute short was added to mark the third-anniversary of Disney+.
---
HBO's love/hate/just friends relationship with sex
Noel Murray has penned an interesting piece for Primetimer that looks at HBO's relationship with sex. Internationally, we know HBO as the home of premium drama - a network that pushed the limits on what was permissable in a US TV drama where sex and nudity (and violence) was often out of limits. But real talk: What we generally saw from HBO outside the US was just the occasional splash of nudity.
HBO proper in the US has often been quite a bit more frank, with documentary shows like Real Sex and Taxicab Confessions. This is a frankness that the current HBO management are keen to suppress.
When HBO Go (now replaced by HBO Max) launched in 2010, those sexy reality shows could be found, alongside some of the super-low-budget softcore movies that Cinemax was airing after midnight at the time. They're not available to stream any more though; and neither HBO or Cinemax airs anything like Pornucopia or Hookers at the Point these days. For whatever reason — changing corporate values or just changing times — some of the longest-running and most popular HBO originals have disappeared down the memory hole.
---
Farewell The Good Fight [spoiler-free]
Last week the final episode of The Good Fight streamed on Paramount+. Readers of this newsletter will know my interest in the show is significantly high. Like its predecessor The Good Wife, TGF was consistently smart and funny with great perspectives on the politics of culture, the media, legal frameworks, and, well, politics.
The final episode didn't disappoint, tying a bow on what was an always chaotic and fractured look at the changing nature of cultural life in the US. The episode was not only a delight for fans, but I'd also suggest it was one of the strongest episodes of the show. It went out in the best way it could.
Two The Good Fight pieces worth looking at today. Amy Amatangelo at Paste has a look at the last episode and where it left our main characters: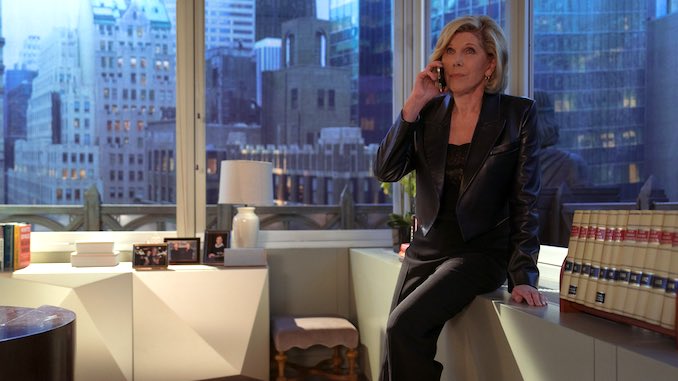 Meanwhile, Joe Reid over at Primetimer has a look at what he has deemed the ten best episodes of the show. He has got most of them right.
Money Heist: Korea - Joint Economic Area debuts Dec 9 on Netflix.
---
That's it for today. We have a week ahead filled with this fithy business we call newsletters. On we go...