I guess when you betray the hearts and minds of Wall Street, it has an impact. Upon yesterday's news that Netflix failed to show subscriber growth last quarter and lost 200,000 subscribers globally (with a further 2 million expected next quarter), investors started dumping stock.
In the past 24 hours, Netflix shares plunged 35% - over $50 billion in market value.
Today the conversation is whether media companies have made a huge mistake by going all in on streaming. I'd suggest that the conversation is a bit misplaced - that is kind of like asking whether newspapers should have stuck with print in the face of digital media. It's a silly conversation. Fail to adapt to where the audience is going and the world will pass you by.
I had expected today to deliver a rant about what I think is the biggest problem with Netflix: the content. But just before I went to write that, I listened to today's edition of The Town podcast where analyst Rich Greenfield more or less got to the same point. Go listen to that PODCAST. Ultimately, Rich's argument is best summarised by the fact that it is 2022 and we're still talking about the next season of Stranger Things. By now Netflix should have had multiple series as zeitgeist-y as that show, but despite the hundreds of shows it has launched since then, where have been the actual hits?
Bridgerton, Squid Game... undisputed hits both with some cultural interest. But outside of conversations about watching them ("It's THE BEST. You have got to watch it"), where are the conversations about the actual shows? Remember that first season of Stranger Things where for months after people had theories about what happened to Barb (a relatively minor character in the show)? Those are the conversations that should surround the most-watched, biggest shows in the world. But those conversations aren't there.
If Wall Street investors were living in a world where Netflix reached the Total Addressable Market in North America (which it arguably has), but that happened in an environment where we were constantly surrounded by conversations about the big new show on Netflix, you'd have to assume that Wall Street wouldn't have reacted with such fury. Again: Netflix lost over $50 billion in value within a single day.
But those conversations don't happen. Rich Greenfield argues that those conversations are happening with Apple TV+ shows. And he's right - the buzz around several of their new shows has been huge and it is building a reputation of being the next HBO in terms of great, award-worthy TV shows. But what Greenfield isn't addressing is that HBO has never been able to grow its penetration beyond the (I think it's about) 30-40% of cable-having households that had cable. There's a large chunk of viewers who aren't interested in high-end, premium dramas and TV. And that's fine. But Netflix is seeking a bigger pie than just fancy pants TV viewers who want classy dramas.
But is Netflix delivering the zeitgeist-y hits outside of the fancy pants dramas? It has been almost two years since The Floor Is Lava and let's be honest: how difficult is that show to mount?
The strategy at Netflix is to be what its IP-powered competitors like Disney and HBO Max are not, which is to be a global TV network with international TV programming where language is not a barrier to success. But in doing that, it seems like Netflix have neglected to keep watering that existing garden of buzzy North American product... which is a huge problem when that's where their investor market is.
Maybe give us what we actually want, Netflix
Season 3 of one of Netflix's best series, Mindhunter (haven't watched it yet? How dare you. You're dead to me), is likely to never happen with production on a hiatus of sorts. If it were to return, reportedly it would have been about Hollywood co-opting serial killer narratives for its movies. The profilers in the series would have been seen on the show consulting Michael Mann and Jonathan Demme on the two earliest Hannibal Lecter films.
---
Apple TV+'s The Problem With Jon Stewart is such a flop...
---
The Disney Government shut down
Here's a fun fact: Disney in Florida actually ran its own private government. The State had deemed Disney's presence in Florida so valuable that it let the company establish its own governance over land occupied by the Mouse.
But then Disney opposed the 'Don't Say Gay' bill in Florida and now the Florida Senate has repealed the law. While this makes for great culture war politics, it may have serious ramifications for Florida residents - and not just because one of the states largest employers is now potentially facing bigger tax bills and other costs that come about when you are no longer a government.
Democrats have warned that the move could cause local homeowners to get hit with big tax bills if they have to absorb bond debt from Disney — although such details are far from clear.
But Florida's Governor is clearly coming at this only because he has Florida's best interests at heart *cough**splutter*:
"If Disney wants to pick a fight, they chose the wrong guy," DeSantis wrote in a campaign fundraising email Wednesday. "As governor, I was elected to put the people of Florida first, and I will not allow a woke corporation based in California to run our state."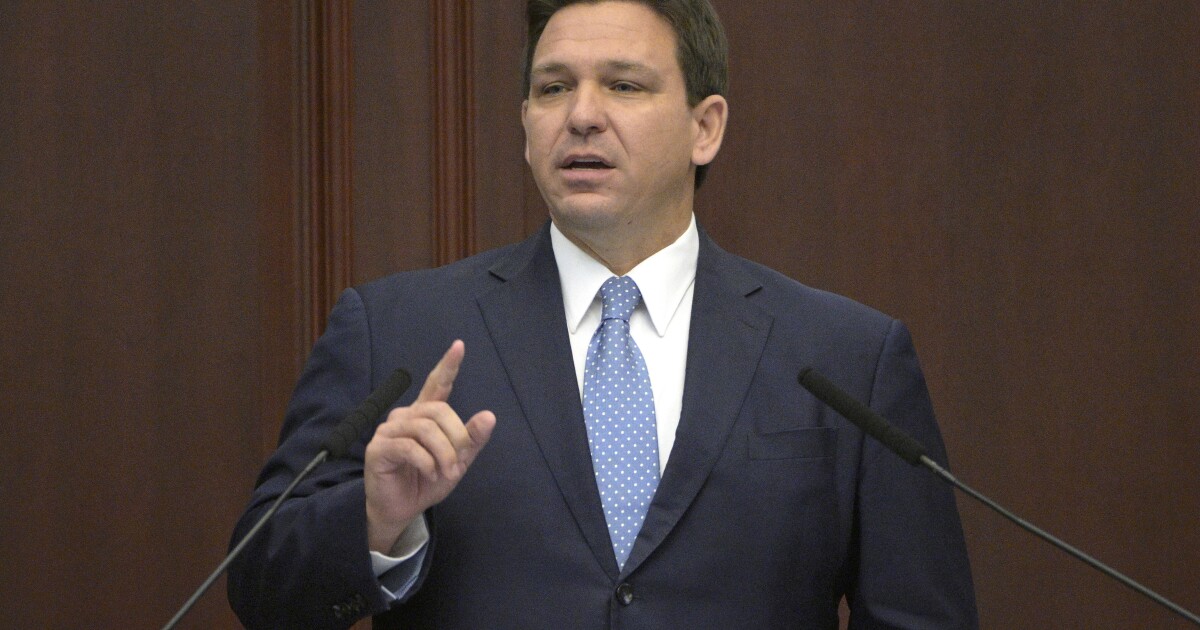 TeeVee Snack
Matt Bomer will star in a McCarthy-era political thriller, Fellow Travellers, for Showtime. Read: THR
Trailer Park
Welcome To Eden debuts May 6 on Netflix.
Couples Therapy s3 returns to Showtime May 13.
Netflix series Ghost In The Shell: SAC_2045 will have its first series re-edited into a feature film with new scenes are have its color re-graded.
Noughts + Crosses returns for s2 on the BBC April 26.
---
That's it for today. I'm pretty certain you will look in your inbox tomorrow to find another newsletter. See you then.