No longer are you forced the torturous indignity of watching uninteractive movies and TV shows via your Netflix phone app. Today gaming is now being added to the Netflix service. It will roll-out first on Android handsets with iPhones soon to follow.
Games include: Stranger Things: 1984, Stranger Things 3, Shooting Hoops, Card Blast, and Teeter Up.
A few interesting things to note: the games are included in your Netflix subscription charge with no added expense (no in-game purchases and the like, which is fantastic), some of the games can be played offline, and the games are not available on Kids profiles.
---
Law & Order just jumped up 1000% on the ABW interest meter
Richard Wolf is bringing back the original Law & Order brand for a new series set to launch in 2022. That news is interesting, but not especially exciting. What is exciting is that Jeffrey Donovan has just been announced as the new series lead.
Always Be Watching first became a huge fan of Donovan back from when he starred in the action adventure show Burn Notice (ridiculous, but great fun), but you may also have seen him in Fargo season 2, or the Sicario movies. Donovan has a great screen presence and he's going to be a highly welcome addition to this reboot.
More cast announcements will soon follow:
Along with a couple of high-profile new cast additions, led by Donovan, the new season is expected to feature several Law & Order alums, with Sam Waterston and Anthony Anderson believed to be in talks to return.
---
An oral history of The Larry Sanders Show
James Andrew Miller has a new book coming out which is an oral history of HBO. It's called Tinderbox: HBO's Ruthless Pursuit of New Frontiers and due in late November. If my wife read this newsletter every once in a while she would know what to get me for Christmas. But that's neither here nor there.
The Ringer has an excerpt of a section dedicated to one of HBO's earliest hits (and one of its greatest series to date): The Larry Sanders Show.
Judd Apatow: The debate we would always have in the writers' room was, Would you rather work for a really difficult person who's a genius or work for someone who's mediocre, who was really easy to deal with?
---
TeeVee Snacks
---
Dan Aykroyd comments on cancel culture
Uh oh - an older comedian has been asked what he thinks of cancel culture. Okay... what did 1980s comedy icon Dan Aykroyd say...
There is more intelligent writing that can happen if you stay away from the offensive material that should be rightly canceled for its hurtfulness.
Oh, okay. As you were.
---
Fighting it out for #2 down under
Back in September Always Be Watching reported on the 2021 Telsyte Australian Subscription Entertainment Survey. It found that Amazon Prime Video was the second biggest subscription streamer in Australia (behind Netflix, obviously), with Disney+ in third, and local streamer Stan in fourth place.
This week we have research from Media Partners Asia's research platform AMPD. It found that the launch of Star on Disney+, delivering adult-orientated programming to the family streamer has had an impact, with viewing up on the platform. Disney+ and Amazon Prime Video are neck and neck in terms of subscriber numbers, but Disney+ is inching ahead in terms of minutes consumed. Star helps with this, but it's also an indicator that Australians have Prime Video because of the retail store's free shipping component (and not the content offer on the video streamer).
Some stats:
60% of Aussies are subscribed to streaming services (that's 3.5 services per household).
35-49 year-olds represent the biggest demo, with 24% of the subscriptions. The gender split in this age group is even.
Netflix has 6 million subscriptions. That's about 1/3 of all subscriptions and they command 38% of streaming consumption.
Disney+ and Amazon Prime Video command 15% of all subscriptions each.
Stan has 13% of subscriptions and it claims 18% of consumption.
15% of Stan subscribers have taken the $10 Stan Sports add-on.
The Foxtel Group accounts for 11 per cent of streaming subscriptions across Kayo, Binge, and Foxtel Now.
Paramount+ has approx 200,000 subscribers in Australia - that's one per bus stop ad by my count.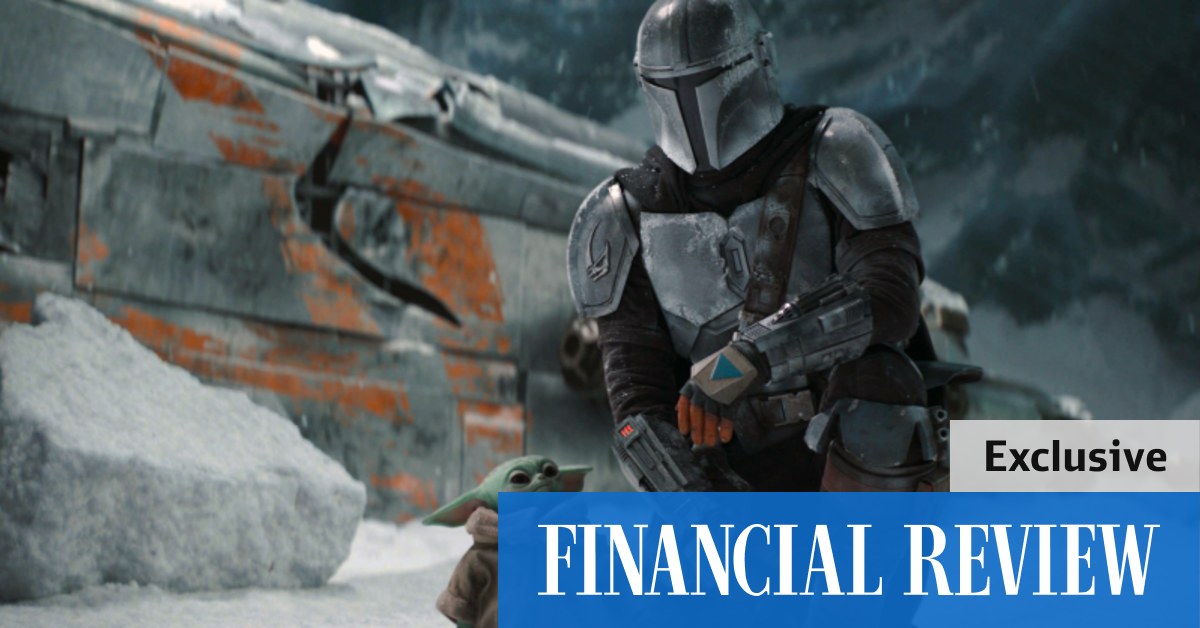 ---
Trailer Park
The Beach is an experimental loooooooong-form documentary video experiment from Warwick Thornton streaming on the A24 Screening Room site. It is reportedly a re-edit of the documentary screened on SBS back in June.
Station Eleven debuts Dec 16 on HBO Max.
Yes, yesterday I neglected to add the new Star Wars trailer: The Book of Boba Fett. No, I don't really know how that happened. If you're interested, you've likely already seen it, but here you go. It debuts Dec 29 on Disney+.
---
What's next? Tomorrow.