Axel Foley is back with Eddie Murphy returning to his iconic movie role from the 80s. We know that he's back because the new title for the long-in-development feature film is Beverly Hills Cop: Axel Foley.
The new title for the Netflix film suggests to me that there may be more than one Beverly Hills Cop in the future.
Joining the film is the newly announced Joseph Godon-Levitt and Taylour Paige. Not announced yet, but surely it's coming... Judge Reinhold and Bronson Pinchot.
Speaking of Netflix...
Happy 25th anniversary Netflix. You've come a long way since you were mailing DVDs in red envelopes.
We never got the red envelope Netflix in Australia. Our introduction to it was just over 10 years later when it began streaming and we learned what a VPN was. I reckon that isn't covered in this Story of Netflix promotional video from the streamer.
---
CBS Evening News refresh
The US CBS Evening News program is getting a design overhaul with a brand new set, opening titles, and overall graphic package.
It is very easy for audiences to just take TV sets like this for granted, often unaware of the time, consideration, and cost (these set overhauls are waaaaay more pricey than you realise).
The updated video wall elements follow the trend of extending the scenery through perspective with realistic lighting and furniture mixed in, moving away from the previous design's abstract elements.

The wood motif found in the vertical slats has also been extended into the floor LED and used as a footer element on the video walls.

The world map is shown on video walls rendered in way that makes it appear to be a 3D dimensional element complete with simulated downlight accents. The look also includes a simulated vertical panel with major world cities listed on it — as well as the dot-and-circle accents that are found across other CBS designs.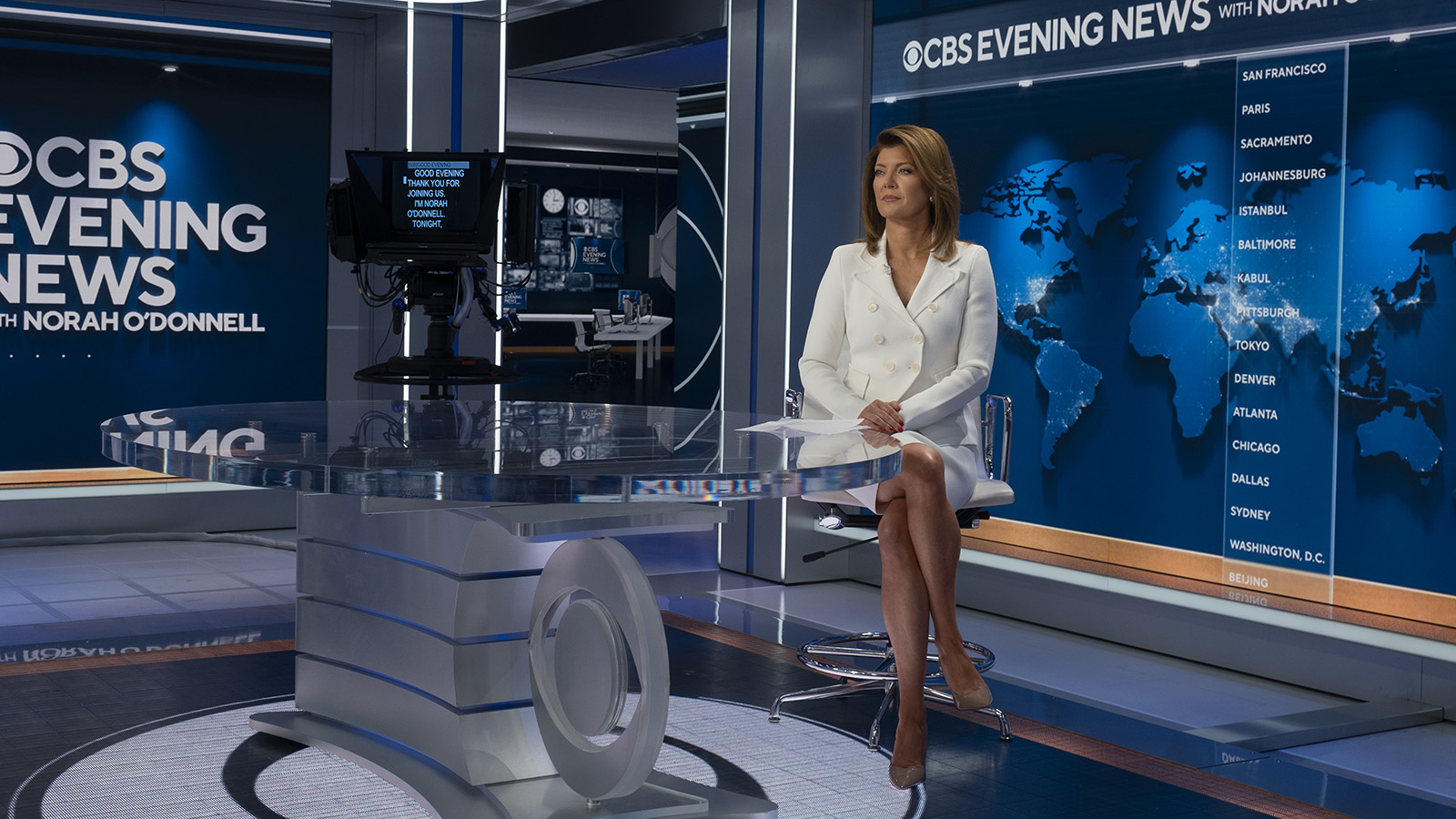 The Handmaid's Tale returns Sept 14 with a double episode on Hulu.
Weird: The Al Yankovic Story is a Roku Original debuting November 4.
November 13 is the return of Yellowstone on the Paramount Network.
Little Women debuts Sept 3 on Netflix.
The Infernal Affairs trilogy of movies is getting a 4k re-release.