Can you imagine a situation even 5 years ago where the head of a US broadcast network would quit in favour of joining a video tech company?
CEO of Fox Entertainment Charlie Collier is leaving the broadcast network in favor of a job at Roku. He starts in October.
It speaks to the power shift that has happened in television, but it's not as if Roku is the brightest star in streaming television - its stock prices have slumped after a meteoric rise during the pandemic. But I guess it's still better than Fox.
Collier will oversee Roku's owned and operated channels and the hire comes at a time where the company is looking to significantly grow its international footprint.
---
Kyra Sedgwick robbed the world of its greatest artistic triumph
Wife of Kevin Bacon, Kyra Sedgwick has some explaining to do. Bacon was offered the role of a lifetime, one which would have quite likely redefined screen performance as we understand it. And he turned it down because of a quirk she has. I, for one, am crestfallen. But, here's Kevin Bacon explaining it:
It is true that I had to turn down dancing to Footloose dressed as a giant peanut M&M for a commercial, because my wife doesn't like it when food talks. It's just a thing she has. If she sees a talking grape, it freaks her out. When there was the possibility I might be a talking M&M, she just said: "No, that's too far."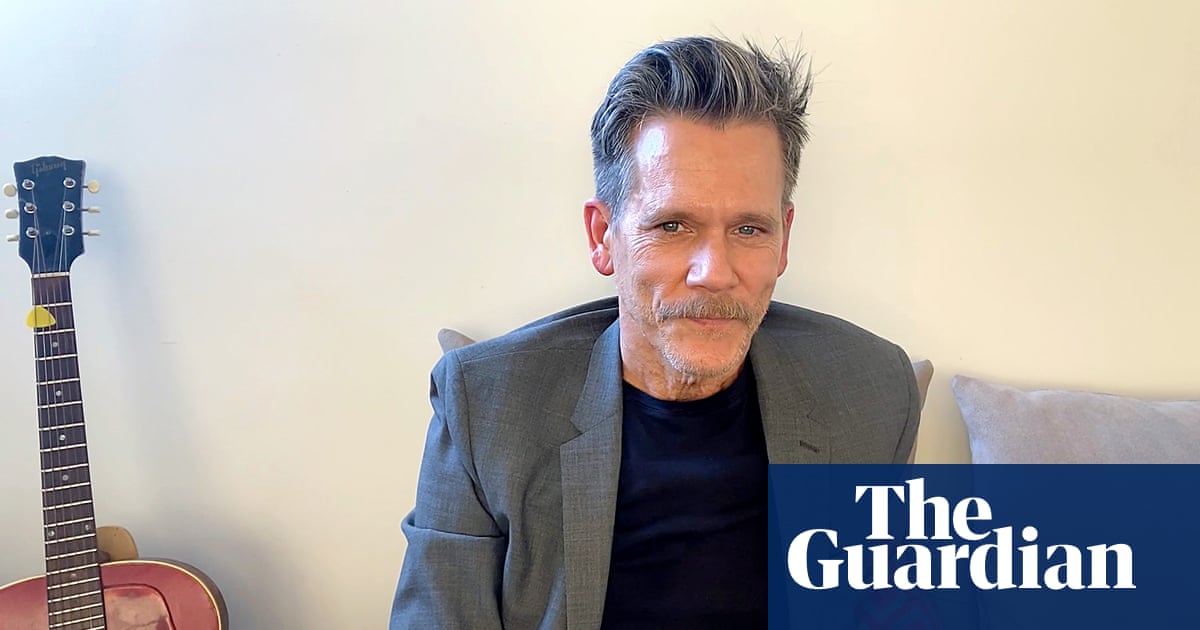 ---
Jon Hamm gave back Fletch money to make Fletch
One of the best films to debut this year is Confess Fletch, an adaptation of the novel by Gregory Mcdonald. Fletch had previously been adapted into two Chevy Chase films in the 80s - the first of which is very good. I say rent it and charge it to the Underwoods room.
The new film is less of an overt comedy than the Chase movies, which is a bit more in line with the original books. Fletch remains a witty smart-ass, which is welcomed.
It was a passion project for star Jon Hamm and director/co-writer Greg Motolla. Mid-production, the two of them gave back money to finance an extra 3 days of production. For Hamm, that meant about 60% of his pay for the film.
I really adored the film, which is playing in US cinemas now and available on PVOD. It'll be streaming internationally soon (I believe on Paramount+). It feels like a bit of a cinematic throwback to a type of comedy that isn't made anymore. I'll be doing what I can to support it (whether that be a couple of streams when it debuts locally or a purchase of the film digitally). It hasn't performed especially well despite some very positive reviews and frankly I'd like to see Hamm and Motolla make a few more of these films.
---
Don't make my mistake
Planning to see Avatar, restored gloriously in 4K on your local cinema screen? I got along to the cinema yesterday after having not seen the film since its cinema release back in 2009. The film actually holds up very well. It may even play better than it did back in the day, thanks to rising environmental concerns IRL.
Something else that is better: Sam Worthington is usually cardboard up on the screen, but re-watching Avatar had me appreciate what he was doing in that film a little bit more. What doesn't work anymore: The special effects are still pretty incredible (and the 3D really is stunning), but it suffers from the same thing we see a lot from Hollywood CGI spectacle - the animated characters lack weight and tangibility in their surrounds. They just don't look or feel enough like the human meatbags also on screen.
Something I didn't know was that at the end of the film there is a special preview of Avatar: The Way of Water. I had no idea and walked out of the cinema like a big 'ol idiot.
The Devil's Hour debuts Oct 28 on Amazon Prime Video. Peter Capaldi stars with former Doctor Who chief Steven Mofatt as executive producer.
NXIVM docu-series The Vow returns to HBO for season 2 Oct 17.
Rosaline debuts Oct 14 on Hulu.
The Empress debuts Sept 29 on Netflix.
---
I'm done for the day and the week. Right now I need to take the remote control out of my infant daughter's hands as she just started watching the new Dahmer series on Netflix. As if I'd allow a Ryan Murphy show in my house...