Olivia Colman gets super
For close to 20 years now I have marveled at Olivia Colman. Since discovering her in bitter Britcom Peep Show, I've since seen her doing sketch comedy, kids drama, murder-mystery serials, weepy feature films, dark comedy features, and countless more genres. She's versatile, is what I am saying.
So when this morning news broke that Olivia Colman is in talks to join the new Marvel TV series Secret Invasion alongside Samuel L Jackson, Ben Mendelsohn, and Kingsley Ben-Adir, it just seemed like the obvious unexpected next step in her career.
Mr Robot's Kyle Bradstreet is directing and EPíng the series with the series filming in the third quarter of the year in the UK and Europe.
There's no word yet on who she will play in the series.
[And just on a related note - how long is it until Olivia Colman's co-star from the fantastic British comedy Rev, Tom Hollander, makes an appearance in the MCU?]
Source:
---
And speaking of the MCU…
Marvel's Shang-Chi trailer drops
Shang-Chi and the Legend of the Ten Rings, the 25th film in the Marvel movie series, debuts in cinemas on Sept 2 in Australia (Sept 3 in the US). The film stars Simu Liu from Kim's Convenience as the titular Ten Rings (note to self: verify that is who he is playing before you press publish, Dan).
It also stars Tony Leung, Awkwafina, Michelle Yeoh, Fala Chen, Meng'er Zhang, Florian Munteanu, and Ronny Chieng. I'm really looking forward to this one.
---
TeeVee Snacks
---
European Super League causes TV industry heart stoppages
The biggest news story in the world related to TV today is the announcement yesterday of the European Super League - a football league that has most of the biggest football teams in the world (Real Madrid and Barcelona in Spain; Manchester United and Liverpool in England; and Juventus and A.C. Milan in Italy as the controlling 'founding clubs', along with Manchester United, Manchester City, Liverpool, Arsenal, Chelsea and Tottenham) breaking away to form their own football league.
Why is this happening. Here's a good explanation from Sky Sports reporter Kaveh Solhekol:
I keep saying it is about money, and if you look at the finances, a club like Man Utd playing in the Champions League, they make between £40m and £80m on a good year if they win it.

If they play in this new competition, they get a cheque for £250m-£300m to begin with, then in the future they will get three times as much money a season as they get from the Champions League.

You are looking at £200m-£250m in TV rights, they will be able to sell some of the rights to the games themselves on their own channels, the broadcast rights all over the world.
American bank JP Morgan has invested $5 billion into the new league.
Why this is a huge TV story is pretty self-evident. If this league goes ahead (expect a lot of lawsuits between now and then), it severely devalues existing football rights that TV networks have paid good money for. It also means there will be a new league which has its TV rights up for grabs - a league focused on a global audience with the worlds best players. This comes at a time where there's a landgrab taking place in sports streaming as traditional broadcasters take sports online alongside tech giants who are starting to spend money on sports.
Could a globally-focused game like this draw the interest of Netflix? Probably not. But I'd assume Apple and Amazon will kick the tires on it. I'm sure it'll end up falling to local sports broadcasters/streamers globally. Regardless of who ends up bidding, it's going to be expensive for whoever claims the rights in territories across the globe - but it also guarantees their viability as companies scramble to gain dominance in sports streaming.
Read: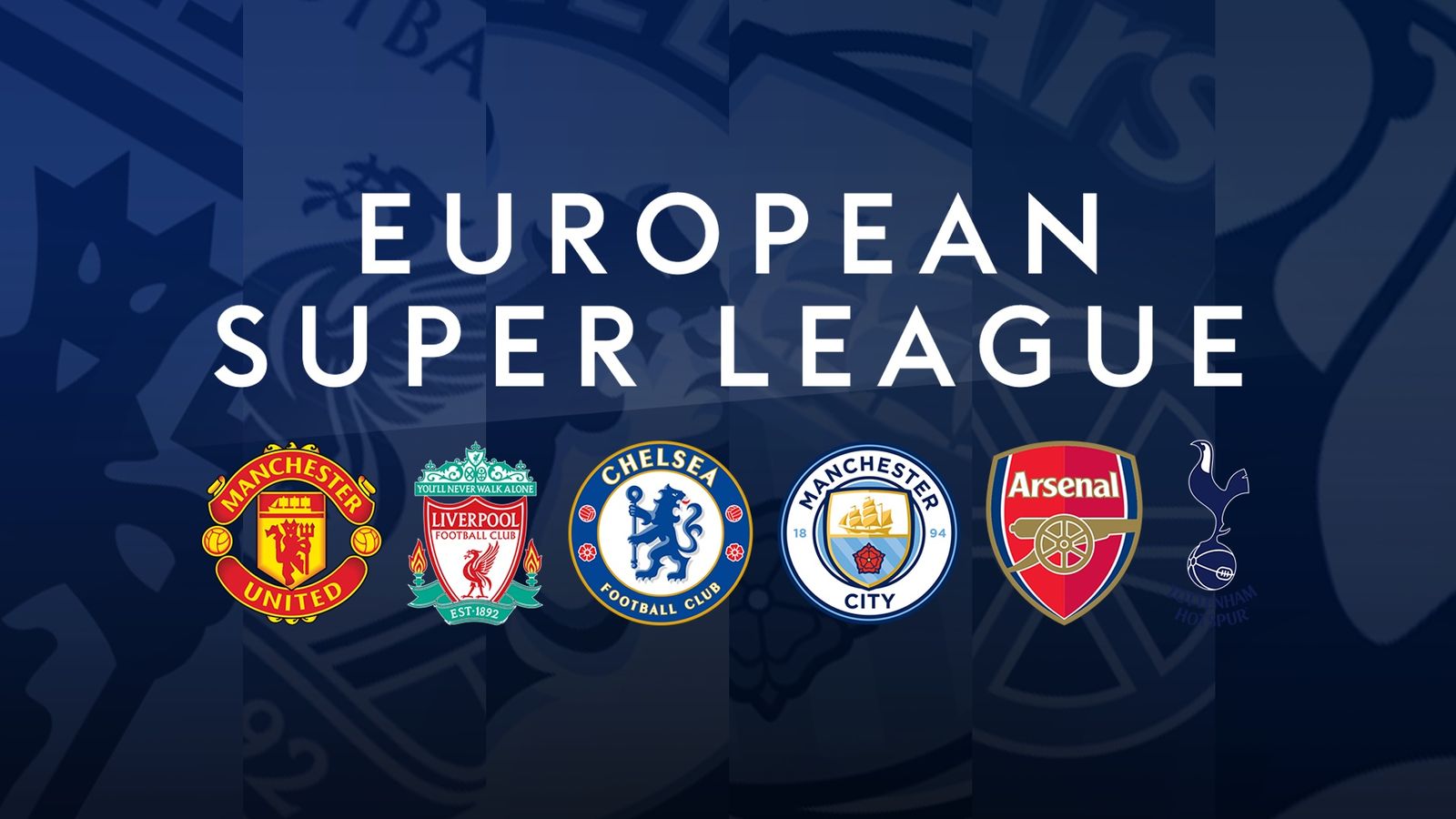 ---
Trailer Park
Love, Death & Robots is back for a second season on Netflix May 14. A third season will debut next year.
That Damn Michael Che debuts on May 6 on HBO Max.
Maradonna: Blessed Dream debuts on Amazon Prime Video later this year.
Ferry debuts on Netflix May 14.
Before he built a drug empire, Ferry Bouman returns to his hometown on a revenge mission that finds his loyalty tested - and a love that alters his life.
Death and Nightingales debuts on Starz on May 16. It stars Matthew Rhys, Ann Skelly, and Jamie Dornan.
An epic tale of love, betrayal, deception, and revenge set in the Irish countryside in 1885.
Exposure debuts on Hulu on April 26.
"Exposure" is a competition series where contestants compete for a photography gig that could change one of their lives forever.
Money Explained debuts on Netflix May 11.
We spend it, borrow it and save it. Now let's talk about money and its many minefields, from credit cards to casinos, scammers to student loans.
---
What's next? Tomorrow.