There's a really good interview in the New York Times with Game of Thrones actor Peter Dinklage. During it he talks about the relationship audiences have with the show and how they treat him as an actor. It is especially difficult for Dinklage - as he is so distinctive-looking, it is difficult for him to walk around with any sense of anonymity.
Interesting points made by Dinklage:
1) Audiences are wrong about the Game of Thrones finale being bad.
They wanted the pretty white people to ride off into the sunset together. By the way, it's fiction. There's dragons in it. Move on. [Laughs] No, but the show subverts what you think, and that's what I love about it. Yeah, it was called "Game of Thrones," but at the end, the whole dialogue when people would approach me on the street was, "Who's going to be on the throne?" I don't know why that was their takeaway because the show really was more than that.
2) People treat him like he is a zoo animal
People mean well, but when you're walking down the street with your kid and people take your picture without asking … I start to talk this way and then I stop myself, because for an actor to complain about that reflects poorly on you. Everybody is like, "You have a great life. What's wrong with me taking your picture? You're a performer, that's my right."

But it's not about that. It's more about just on a human level, I'm not a zoo animal. I'm a person. Let's say I'm having a really bad day, or I just got off the phone and you're right in my face. Am I supposed to smile for you? And why aren't you actually communicating with me? More often than not, people take pictures without asking, and sometimes when I respond, even kindly, they don't say anything because they're almost surprised I'm talking to them. It's really wild. If you're a fan of what I do, why would you pay me back with that?
3) Game of Thrones was a TV show for you. For Dinklage, it was his life:
"'Game of Thrones' wasn't really a TV show — it was like my life," Dinklage said. "My family was there in Ireland six months out of every year, for almost 10 years. You dig roots down there, my daughter was going to school there. She developed an Irish accent because she was with little Irish kids all day long."
---
Who is Taylor Sheridan?
Former actor-turned writer-director Taylor Sheridan is a massive force in television right now. Not only is he the writer-director of Yellowstone, the highest rated show in US television, but thanks to his deal with ViacomCBS, he is the key creative behind multiple high-profile streaming shows. As I type this, he has three shows currently releasing new episodes:
Yellowstone
Yellowstone: 1883
Mayor of Kingstown
And he has a fourth series on the way. There hasn't been a TV creator credited with writing so much TV at once since the 90s with David E Kelly.
The Ringer's Alison Herman has an essay about the prolific Sheridan, which is a great primer on the guy who is very much the Mayor of Television now. The article goes a long way to detailing what Taylor Sheridan is all about and why he's resonating with such a large audience.
"I can't stand to pay money or give time to a thing that tells me how to think, even if I agree with it," Sheridan recently told the Times. Despite dealing with themes as fraught as the prison-industrial complex, Native land rights, and manifest destiny, Sheridan's stories are insistently agnostic, preferring to focus on the explosion rather than the fuse. It's easy to read a latent conservatism into Yellowstone's tale of a white, wealthy man defending his generational wealth from effete Californians, and many have; the same goes for how the titular role in Mayor of Kingstown seems to largely consist of organizing extrajudicial killings, many involving police brutality. But Paramount+ isn't GAC Family, the network founded because Hallmark holiday movies aren't Christian enough. And Sheridan isn't the type to wear his ideology on his sleeve, whatever that ideology may be.
---
Fans of The Expanse have started watching the weekly roll-out of its final season on Amazon Prime Video. What some viewers may not realise is that these episodes have hidden scenes that are only available to watch via Amazon's X-Ray feature. A problem: these scenes can't be viewed via Apple TV or Google TV.
Creator Daniel Abraham:
"The X-Ray [is] something we've been talking about doing for years, and we finally got to a place where we have the resources and time to get it done," Abraham explains. "They're small little character moments that create an extra scene with some depth to flesh out the mainline story. It's very much like the novels where we had the little novellas on the side where we could give you things that weren't critical to the main line, but could make the story a little richer and deeper."
---
The year that was in TV
Vulture has a printed conversation between its TV critics talking about 2021 as a year of television with its trends, successes, and failures. Ultimately, the article isn't lomng enough or varied enough in subject to be all that interesting. But this comment from Kathryn VanArendonk is worth considering as she articulates that sense that Netflix mostly feel like homogenous content rather than distinctive series:
The so-much-ness is something I wrestle with a lot. That said, there's an important distinction to find between "comfort TV" and mediocre Netflix churn, and for me, it's a really clarifying one in how I approached my list. There are absolutely some series on it that I consider "comfort TV," most obviously the Channel 5–PBS Masterpiece series All Creatures Great and Small. One of the most comforting things I watched this year, no question. And there are other series I was sad to leave off my list but about which I feel very similarly — especially The Baby-Sitters Club. Those series are comfort TV, but they are also made with such care, and they do not feel like anything other than themselves. All Creatures could so easily have been a cookie-cutter costume drama production, but its performances, the production design, and the combination of tenderness and brutality in its writing are what make it stand out from other series with similar DNA. The thing about mediocre Netflix shows is that, more and more, regardless of what characters or story or genre they claim to be, they all feel a little like one another. Cowboy Bebop feels like an (admittedly better) version of The Umbrella Academy. Lots of Netflix series have that strange sameness to them, a product of plotting and bulk and indistinctiveness.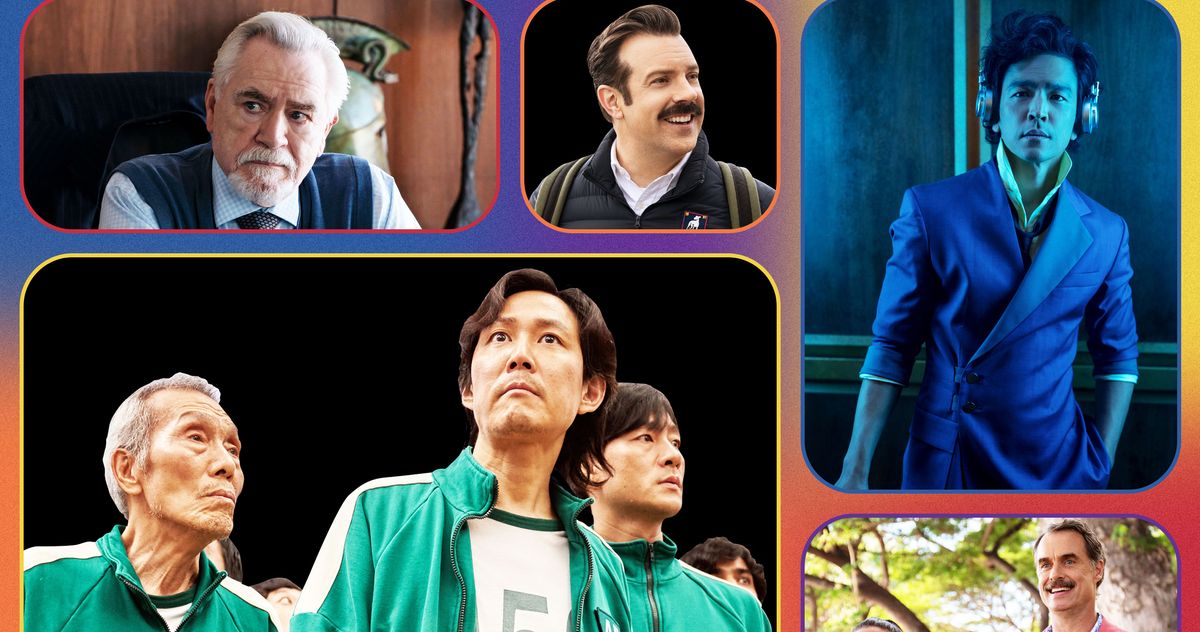 ---
What are audiences after when they go back to the cinema?
Alissa Wilkinson asks the question what audiences are after as cinemas re-open. And it's a fair question for a couple of reasons:
Any movies that aren't huge Marvel films have struggled to attract any audience interest.
Cinemas have largely either been closed or have not had big titles released for over a year - have audiences tastes changed during that time?
Watching movies and TV shows at home has changed our relationship with what we watch. What happens when you get to the cinema and can't pause or turn on the subtitles?
Are other audience members now even more inclined to use their phones mid-movie?
A related topic:
One of the next huge film titles to see a release will be Warner Bros movie The Batman. Expect it to do monster business. While Warners films aren't doing same day cinema and HBO Max releases in 2022, that doesn't mean that things are going back to the way they were. In a recent episode of the Recode podcast released just before Christmas, Jason Kilar (the current head of WarnerMedia) casually mentioned that The Batman would be available on HBO Max immediately after a 45 day exclusivity window for cinemas.
As I type this, I have several things in my mind related to the cinema experience:
I am really keen to see Licorice Pizza. I would happily do it at home, but will be seeing it at the cinema later today or tomorrow. When I do it, I will be looking for the least busy cinema that I can find. Omicron has me concerned.
The last big film I saw at the cinema as Spider-Man: No Way Home. It was a crowded premiere in Sydney where a few days later I got a text notification that someone in the complex had tested positive (I've since had multiple negative tests due to travelling interstate and needing it for border passes). The film was a blast - but was the cinema experience as much fun as I had in a quiet bedroom a few nights ago watching the Hawkeye finale? I'm not convinced.
Hot damn do I want to see The Batman. And yes, I'll be getting along to see that in whatever sized audience is needed. But, increasingly I'm not convinced that cinema experience will in any way be connected to my enjoyment level watching the movie.

Oh, and here's the brand new trailer for The Batman released just a few hours ago:
---
Japan launches esports-focused high school
Probably the only cool sports-related thing I did in high school was that one time where we did archery.
In Japan they are launching Esports Koutou Gakuin, a new esports-focused high school in Shibuya.
Like with all stories like this, take it all with a grain of salt. While esports are the selling point, it will really just be a standard high school with some classes that focus on online gaming. It's not like they will be spending all day with a controller in their hands,
The high school's website lists an array of careers for future graduates, including VR creator, game writer, 3DCG designer, game designer, special effects creator, and programmer. Some of these choices might need further education at either a specialty school or university. Other career options include streamer and esports pro.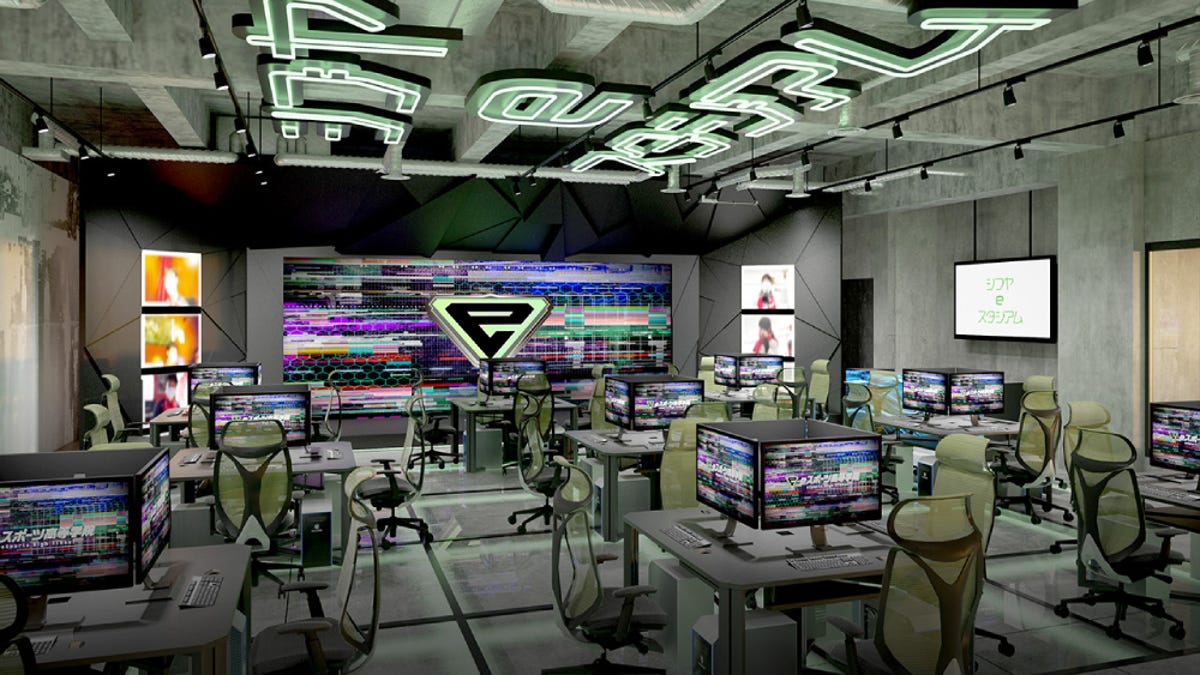 ---
TeeVee Snacks
---
Trailer park
Bigbug is a new feature film from the director of Amelie & City of The Lost Children Jean-Pierre Jeunet. It debuts Feb 11 on Netflix.
Atlanta returns March 24 on FX for its third season.
Super Pumped debuts Feb 27 on Showtime (and Paramount+ internationally).
HBO released its 2022 sizzle reel. It's a helpful reminder that Westworld is a TV show that exists.
The Orbital Children debuts on Netflix Jan 28.
Search Party returns for its fifth and final season Jan 7.
A Discovery of Witches debuts on Sundance TV Jan 8.
The Falls is coming soon to Netflix.
---
What's next? Well, tomorrow there will be no neswletter. But it'll be back on either Thursday or Friday (news pending).