Can someone explain the appeal of Piers Morgan? It continues to baffle.
The UK TV presenter has just signed a new deal with Fox News Media. His new show will be broadcast on Rupert Murdoch's new UK TV channel talkTV (more on that in a moment), as well as on Fox News owned streamer Fox Nation in the US, and Sky News in Australia. The deal covers the TV show, newspaper columns, and a book deal.
Piers Morgan on the deal:
"Rupert Murdoch has been a constant and fearless champion of free speech and we are going to be building something new and very exciting together," he said.

"I'm going home and we're going to have some fun."
---
Murdoch to launch Fox News-style channel in the UK
Last year Rupert Murdoch was working towards launching a new conservative talk channel in the UK. But then six months ago News UK (Murdoch's UK media parent company) chief Rebekah Brooks, cancelled plans to launch what was to called News UK TV.
Part of the reason for the cancellation was likely the launch of GB News, a TV channel targeting a very similar audience of conservative viewers. But with the GB News launch a disaster, that channel likely doesn't have much time left. And so, Murdoch is planning to get his channel back off the ground.
News UK said talkTV would go on air early next year and be available as a stream for smart TVs and as a traditional TV channel, with the company intending to spend the substantial amount required to secure slots on Freeview, Freesat, Virgin Media and Sky.
talkTV will not be a rolling news channel, but instead will feature opinion talk, entertainment, documentaries, and sports programming. There will be news bulletins on the hour. It sounds a lot like radio, which makes sense with the channel using the News UK radio stations as the foundation for the new service (how so entirely isn't clear).
This blurb from The Guardian makes it clear that the new channel will focus very much on the ideological culture war nonsense that drives a lot of Fox News' content:
Although News UK did not reference talkTV's political leaning in its launch announcement, the video material currently produced by talkRadio may provide clues as to its direction. The station focuses on culture war topics and last month announced a programme counting "the biggest, daftest and most worrying examples of cancel culture in the UK and beyond, proving that just about anyone or anything can face the threat of being cancelled".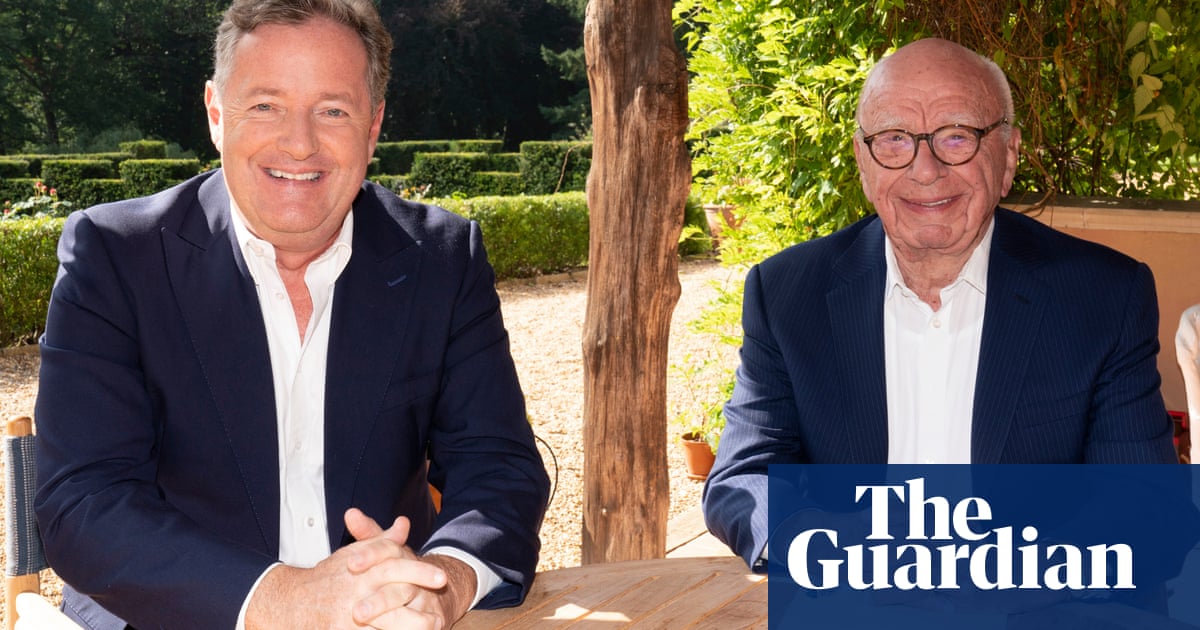 ---
A host for Jeopardy! has been chosen... for 2021!
As Sony scrambled to find a host for US game show Jeopardy! time was not on its side. That show has a lot of episodes to film each year and after the Mike Richards hosting experiment of 2021 flamed out in a low-key spectacular way, there was a need to move very quickly.
At first they plugged the gap by getting Mayim Bialik to host the next run of shows being filmed. She is not tenable as an ongoing host as she already has her own sitcom, Call me Kat, to film. Jeopardy!, filmed just a few days every month, isn't exactly a full-time job. But it is too much in addition to serving as the star of a TV sitcom. (Which makes the continued conversations over the years about presenters like Anderson Cooper replacing the late Alex Trebek nonsensical).
Today Sony has announced its plans for 2021: Keep Bialik, but also get Jeopardy! GOAT Ken Jennings to also serve as host.
Bialik will take over hosting duties for the first couple weeks, starting Sept. 20 and running through Nov. 5. She and Jennings will then trade off as their schedules allow. The two of them will tape enough episodes to get "Jeopardy!" through the end of the year.
Fingers crossed that this is just softening the ground for Jennings to take over full-time and not just waiting out a possible cancellation for Call Me Kat. Jennings has been part of Jeopardy! for years and years now. He understands the game better than anybody on the planet and the Jeopardy! audience likes him - why wouldn't you want that person as host?
---
TeeVee Snacks
---
McDreamy really just a big McDick?
A new book on Grey's Anatomy has painted a highly unflattering look at former series star Patrick Dempsey. His character, Dr McDreamy, was killed off on the show. The decision to kill him off came from an "it's him or me" ultimatum from series creator Shonda Rhimes to the network.
At one point in the unauthorized account — which includes interviews with cast members and creatives — a former executive producer on the program accuses Dempsey of "terrorizing the set" ahead of his fan-favorite character Derek "McDreamy" Shepherd's sudden demise.

"There were HR issues," James D. Parriott said in the excerpt. "It wasn't sexual in any way. He was sort of terrorizing the set. Some cast members had all sorts of PTSD with him. He had this hold on the set where he knew he could stop production and scare people.

"The network and the studio came down and we had sessions with them. I think he was just done with the show. He didn't like the inconvenience of coming in every day and working. He and Shonda [Rhimes, who created the show,] were at each other's throats."
---
Netflix sued by Soviet chess champ
Soviet chess champ Nona Gaprindashvili is suing Netflix for $5 million. She's unhappy about a line referencing her in the final episode of The Queen's Gambit.
Specifically, Gaprindashvili is perturbed by the seemingly incorrect statement in the 'End Game' finale of the limited series that compares her real life accomplishments to that of the Taylor-Joy's fictional Beth Harmon. "The only unusual thing about her, really, is her sex, and even that's not unique in Russia," a commentator quips as Harmon plays in a white knuckle match in Moscow. "There's Nona Gaprindashvili, but she's the female world champion and has never faced men."
As per the filed complaint:
By 1968, the year in which this episode is set, she had competed against at least 59 male chess players (28 of them simultaneously in one game), including at least ten Grandmasters of that time, including Dragolyub Velimirovich, Svetozar Gligoric, Paul Keres, Bojan Kurajica, Boris Spassky, Viswanathan Anand and Mikhail Tal. The last three were also world champions during their careers.
It's understandable that she's a bit pissed off.
---
Trailer Park
Big Sky returns for season 2 on Sept 30 on the US ABC network.
Space drama Another Life returns to Netflix for season 2 on Oct 14.
Movie Fever Dream debuts Oct 13 on Netflix.
We Couldn't Become Adults debuts on Netflix Nov 5.
7 Prisoners debuts on Netflix in November.
Sex Education season 3 returns on Netflix later today.
---
What's next? Tomorrow.