Everything old is new again. Here are the three big announcements from over the weekend:
Quantum Leap is back! With a new leaper!
The oft-rumored Quantum Leap remake is happening. Only, it isn't a remake as much as it is a sequel.
NBC has greenlit a pilot based on the 80s kinda-sorta sci-fi show that had Scott Bakula taking over the lives of everyday people from throughout history every week. He would fix their problems and then "leap" to the next person. It was always fun to see who he would become next.
The new series won't star Bakula, but will follow a team trying to find out what happened to Bakula's Dr Sam Beckett. Some reports suggest there may be a woman now leaping. While Bakula isn't signed up to this, there is word he may be involved further into the series run.
And while that all sounds good and fine, I remain concerned that this is from the team who make the series La Brea, which I think is kinda awful.
Timothy Olymphant is back for more Justified!
Olymphant is putting the hat on again for a new limited series based on the Elmore Leonard book City Primeval: High Noon in Detroit.
While his Justified character didn't feature in Primeval, Raylan Givens is being retrofitted into it.
Having left the hollers of Kentucky eight years ago, Raylan Givens now lives in Miami, a walking anachronism balancing his life as a U.S. Marshal and part-time father of a 14-year-old girl. His hair is grayer, his hat is dirtier, and the road in front of him is suddenly a lot shorter than the road behind.

A chance encounter on a desolate Florida highway sends him to Detroit. There he crosses paths with Clement Mansell, aka The Oklahoma Wildman, a violent, sociopathic desperado who's already slipped through the fingers of Detroit's finest once and aims to do so again. Mansell's lawyer, formidable Motor City native Carolyn Wilder, has every intention of representing her client, even as she finds herself caught in between cop and criminal, with her own game afoot as well. These three characters set out on a collision course in classic Elmore Leonard fashion, to see who makes it out of the City Primeval alive.
Tim Allen returns in a Santa Clause series!
Production on a Santa Clause series, spun-off from the Tim Allen series of movies, is set to begin in March. Tim Allen is back as the titular Santa. It will be on Disney+.
The new series will revisit Scott on his 65th birthday, when he realizes he can't be Santa forever. He wants to spend more time with his family, especially his two kids raised in the North Pole, so he sets off to find a suitable Santa replacement.
---
Yes, there is more TV than ever before
There are now more scripted TV shows coming out of the US than ever before. Despite the challenges of COVID, which caused a dip last year, the industry has rebounded and is now ahead of 2019 volume.
Just how many shows are there? 559 series every year. And that's just shows coming out of the US.
There is a caveat with this number - that includes some of the titles that were set for 2020, but were delayed due to COVID. So, there may be a bit more product in the market than there otherwise would have been (maybe).
---
Yes, there are more old people on TV than before
Have you noticed an increase in the number of older actors on TV in recent years? Think: Kevin Costner leading Yellowstone, Grace & Frankie on Netflix, Steve Martin & Martin Short solving all of those murders in the building, etc. And there are a lot more seasoned actors filling out supporting casts too.
Why is that? Well, 559 new shows every year means we'll see more people, generally. But there's a more specific reason for it: Older people watch TV. Generally in higher volumes than younger folk. And they like to see themselves represented. The reason we are seeing this now is due to the dominance of streaming:
Unlike ad-supported networks that have prioritized reaching more youthful demographics, streaming relies on subscriptions, and features high-profile talent in part as a means to generate the kind of attention that will inspire people to ante up. While advertisers pay a premium to reach adults under 50, their parents and grandparents' money is just as green when handed over directly.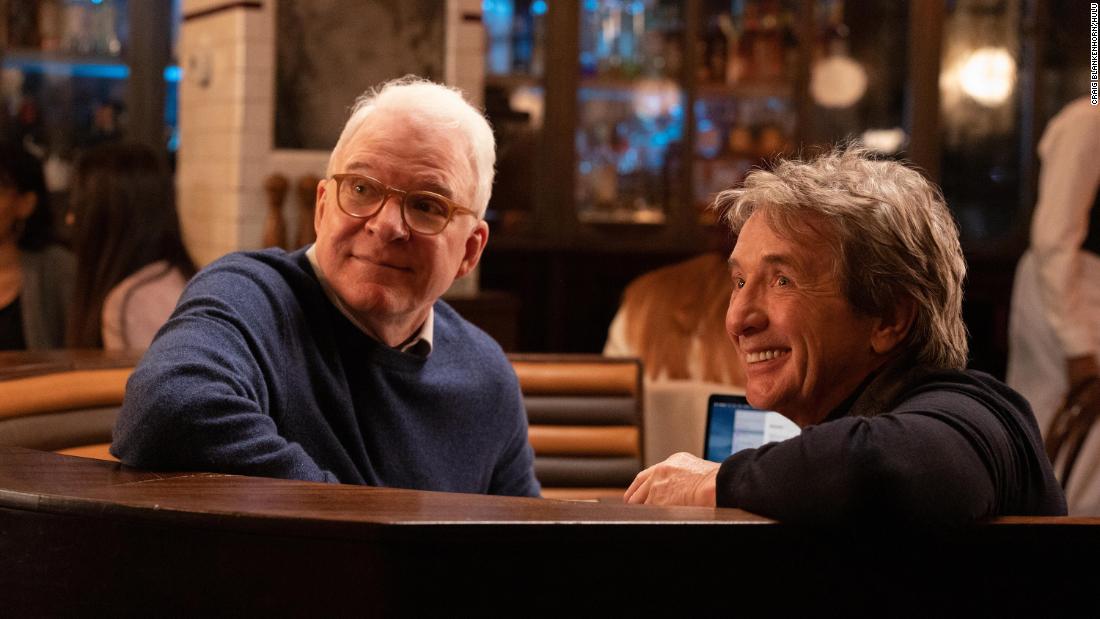 ---
US Netflix price increase
We saw our own Netflix price increase in Australia just a few months ago. But now it is North America's turn.
In the US:
Standard plan w/ SD - $8.99 rises to $9.99
The mid-tier w/ HD - $13.99 rises to $15.49
Top tier w/ Ultra HD - $17.99 rises to $19.99
In Canada
Standard plan w/ SD - $9.99 with no increase
The mid-tier w/ HD - $16.49 rises to $14.99
Top tier w/ Ultra HD - $18.99 rises to $20.99
Wall Street was happy and the share price went up a bit upon the announcement. Customers will receive an email 30 days before they get the increase.
---
Who's that girl?
Leslie Grace is the star of a new Batgirl movie being made for HBO Max. If you don't know who Leslie Grace is (and that's most people), or you're not a Batgirl uberfan, that probably doesn't really mean a ot to you. But it becomes more of a thing once we start seeing photos and a trailer.
Which is what we have here: the first look at Leslie Grace in the Batgirl costume. Great pic. She looks rad. I'm now way more interested in this than I had been. Good job, publicists.
---
Everyone has that awful friend
We all have that friend who won't give a show a decent shot because they're close-minded about what they do and do not like. Today Always Be Watching feels bad for Leonardo DiCaprio who tried really hard to get his pal Jonah Hill to watch The Mandalorian.
"Leo made me watch 'The Mandalorian' when we were making 'Don't Look Up,' and it was like, Baby Yoda was so cute, but I just didn't give a f**k because I didn't know anything that it was about," Hill said.
TeeVee Snacks
Trailer Park
Shonda Rhimes eagerly-anticipated new series Inventing Anna debuts Feb 11 on Netflix.
All of Us Are Dead debuts Jan 28 on Netflix.
In From The Cold debuts on Netflix Jan 28.
---
That's it for today. Always Be Watching will be back tomorrow.
Oh, and happy birthday Betty White.