Luther isn't "Authentic" to the black experience
BBC diversity chief Miranda Wayland has said that the Idris Elba series Luther lacks authenticity.
When ['Luther'] first came out everybody loved the fact that Idris Elba was in there — a really strong, Black character lead. We all fell in love with him. Who didn't, right? But after you got into about the second series you got kind of like, 'OK, he doesn't have any Black friends, he doesn't eat any Caribbean food, this doesn't feel authentic."

Wayland continued, "It's great having those big landmark shows with those key characters, but it's about making sure everything around them, their environment, their culture, the set is absolutely reflective. It will be very much about how can we make sure that this program is authentic in terms of the storytelling."
I'm not sure that the Caribbean food part of it all is necessarily a requisite, but there's merit to what she's talking about here. Of course, this sparked outrage from people (particularly one Daily Mail columnist). Because it's 2021 and people need their outrage.
Read the outrage: Indiewire
---
TeeVee Snacks
---
Christmas is sorted
You can finally give into your kids demands for action figures based on 1967's avant garde cult series The Prisoner. There's now a Kickstarter to make some toys based on every child's favourite series.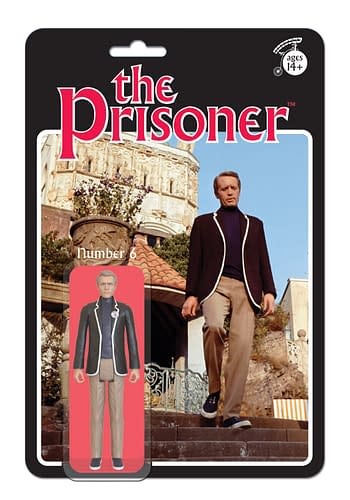 You can help make these toys a reality - plunk some money down at Kickstarter.
---
Trailer Park
RuPaul's Drag Race Down Under debuts May 1 on Aussie streamer Stan.
Dance of The 41 debuts on Netflix on May 12.
A secretly gay congressman marries the Mexican president's daughter, but is then found cavorting with a young man at a private party. And then scandal hits.
Fast and The Furious 9 is coming to cinemas. Why does Avatar get stick for being similar to Fern Gully, but nobody seems bothered that the first Fast and The Furious is retelling Point Break? It's time you all re-think your cultural bias.
---
What's next? Tomorrow.